Salvador de Bahia was the former capital of the Portuguese New World colony and is now the stunning Afro-Brazilian metropolis in South America with more than 3 million inhabitants. It is a magnificent jewel with beautiful colonial buildings, powerful people and gorgeous coastline. It might be the best place outside of Africa where the descendants of the slaves have preserved mostly their culture and heritage.
40 kilometers North of Salvador is the outstanding beach village Praia do Forte with a TAMAR station, which is a research project to protect Sea Turtles. Eggs are collected on dangerous places on the nearby beaches and embedded here till the little Sea Turtles are hatching. It includes an interesting visitor's center.

South of Salvador are the touristic paradise Morro de Sao Paulo on the island Ilha de Tinhare, the wild beaches of Itacare and the marvelous home town Ilheus of Jorge Amado, maybe the most famous novelist of Brazil. Terrific and touching is the National Park Monte Pascoal, which is managed by the gentle indigenous Pataxo people.  
We came in time to Salvador to meet Alfred's cousin Vera, who had organized a tour of the orchestra Klangverwaltung München (Management of sounds, Munich) in South America. For us it was an unforgettable wonderful experience to listen to this orchestra, conducted by Enoch zu Gutenberg. They played classical music from Mozart, Haydn and Schubert.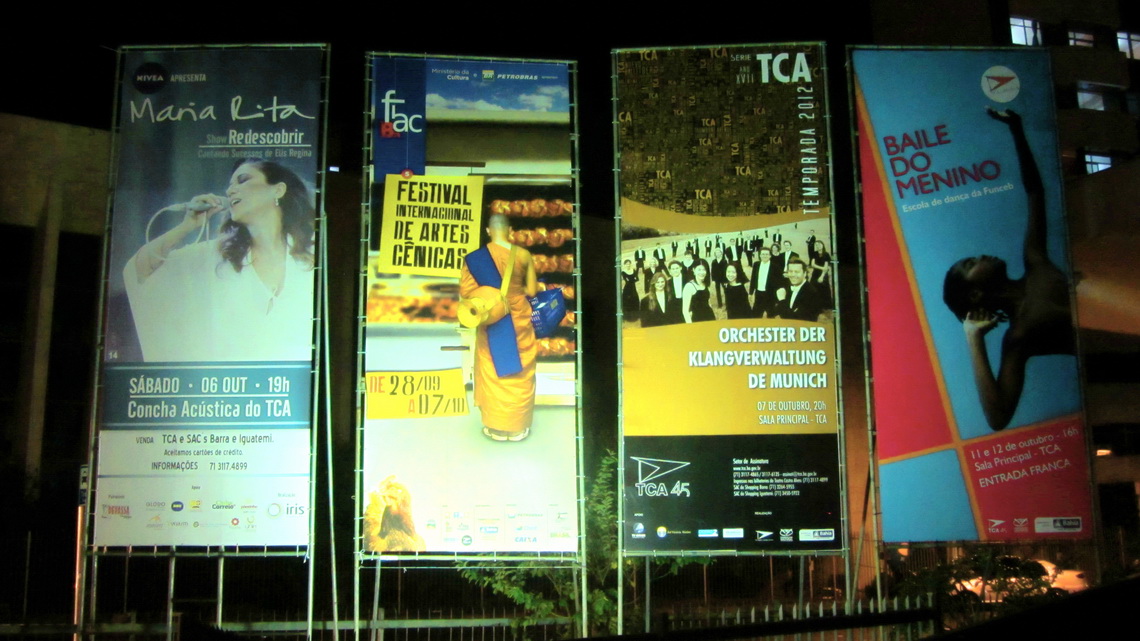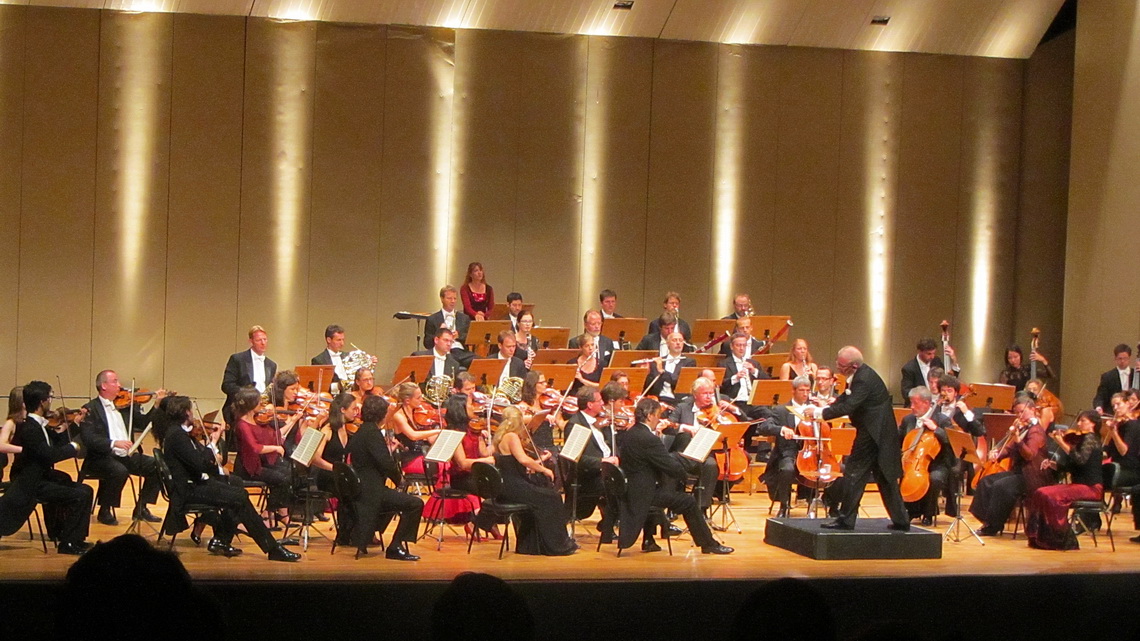 But there were three not so nice incidents in town with the musicians: Two people were robbed independently in the historical center of Salvador. Another walked back the few hundreds meters from the Teatro Castro Alves to the hotel after the concert. He was threatened with a knife and he lost his backpack with his expensive tail coat.
We had a weird feeling when we explored the city. We avoided dark corners and had just some pocket money in our trousers. One time we returned to the main street, when we detected two suspicious men in a side lane. Thanks to Vera we could park the car safely directly in front of the lobby of the hotel Vicotoria Marina. We spent our first night in a hotel after being nearly two years in South America.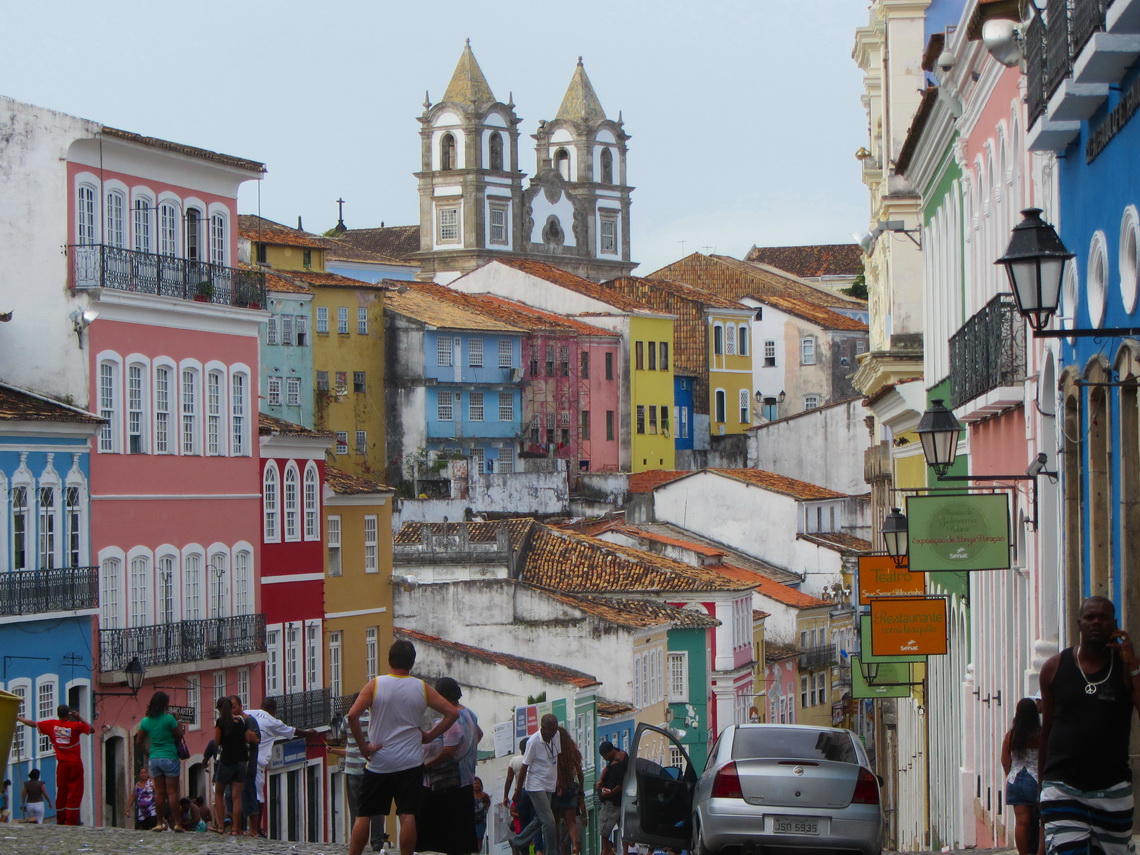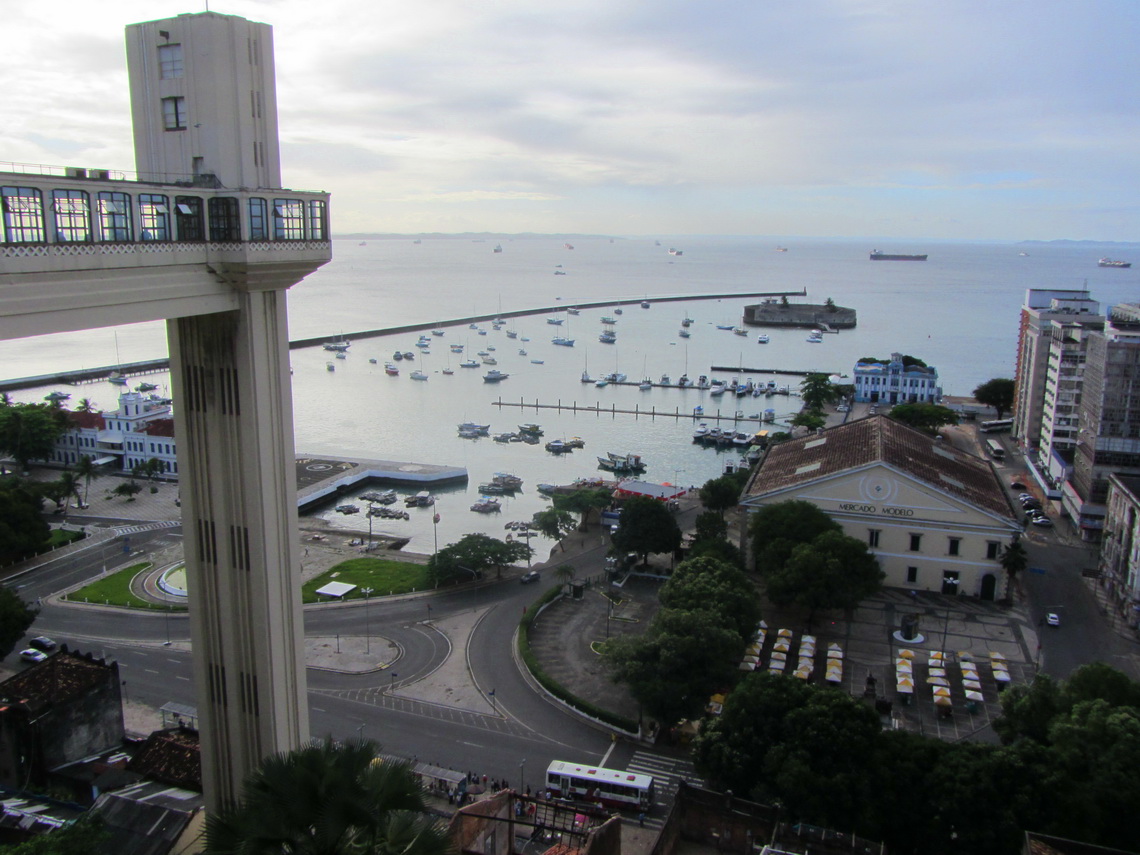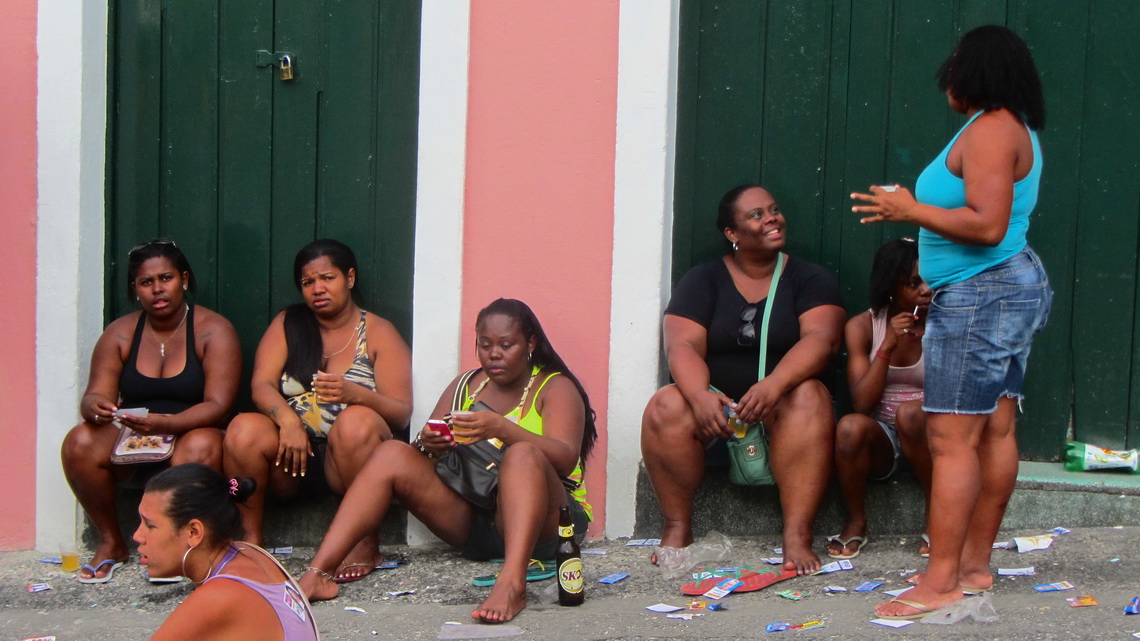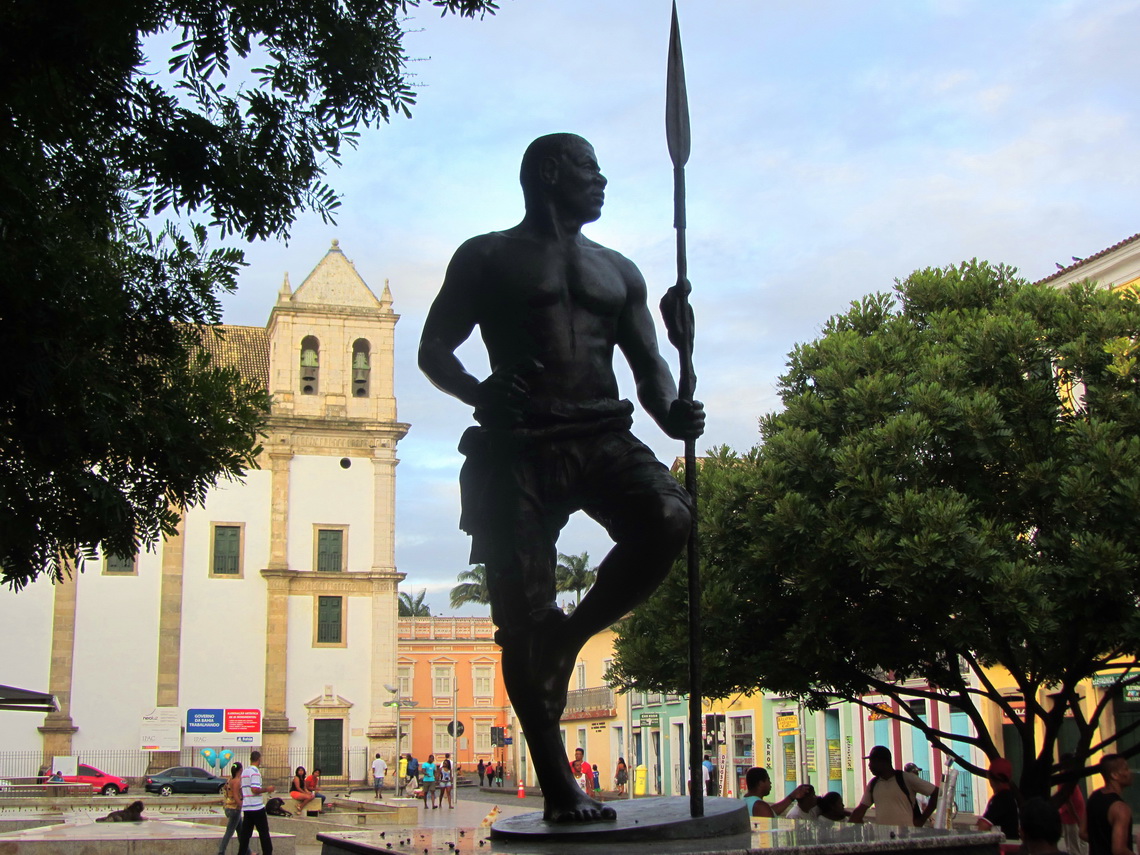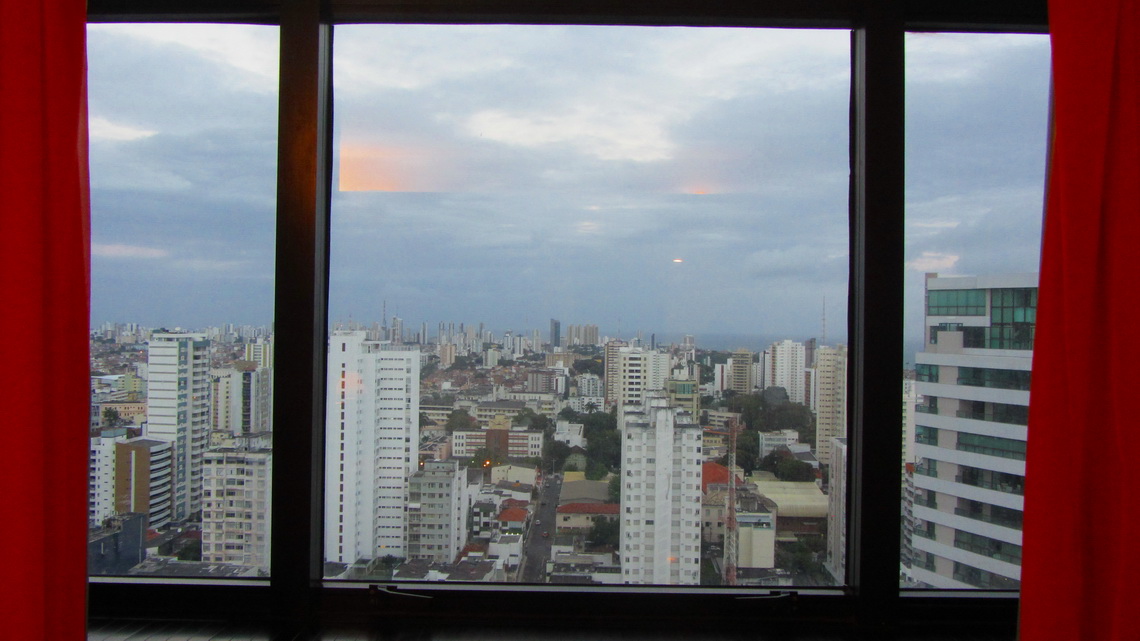 It was the last station of the musicians and Vera spent some days with us. We were happy - Thank you so much, Vera.
Salvador has a nice campsite directly on the beach few kilometers east of its center (GPS coordinates: S12° 56.821' W38° 20.499'), where we spent several days before Vera came and also with her.
Firstly we drove few hours South to Valenca to visit the tropical island Ilha de Tinhare. We found the nice and pleasant campground SESI in Valenca, where we could park our car watched 24 hours a day (GPS coordinates: S13 21.372 W39 04.003).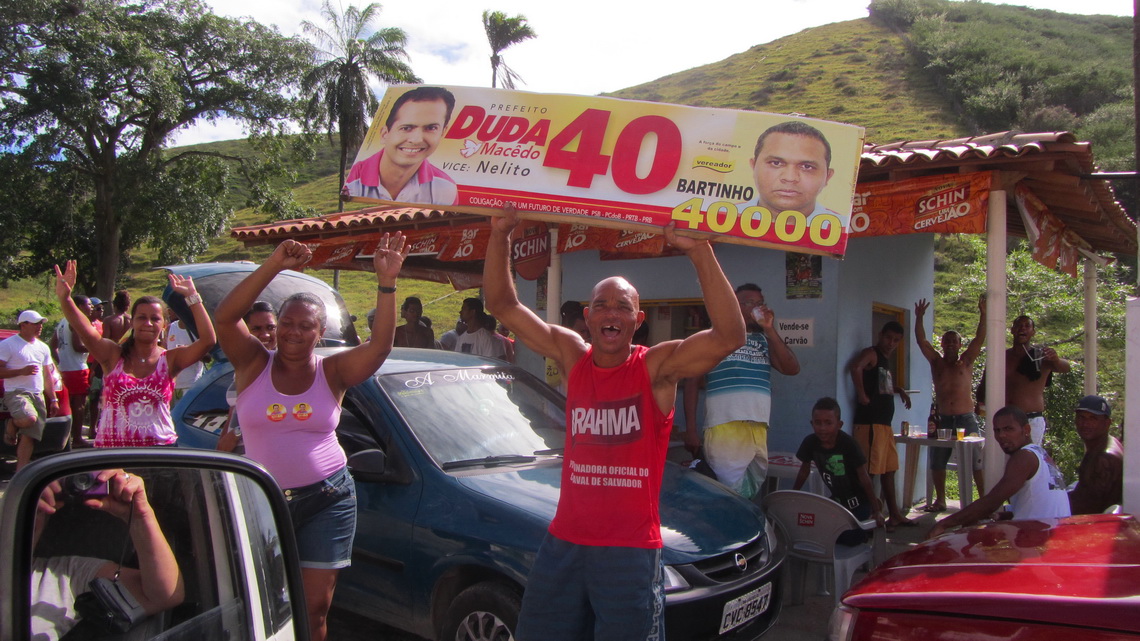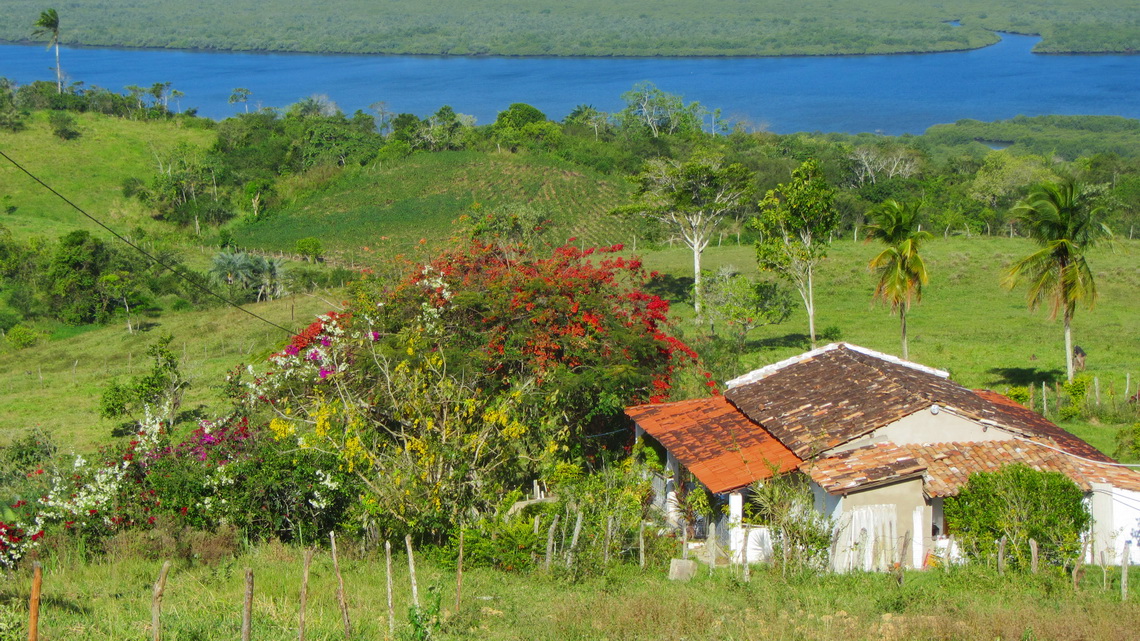 We stayed two nights in scenic Morro de Sao Paulo and one in lovely Gamboa in cozy hostels, and explored some beaches of the island intensively. At night we enjoyed the local bars a little bit less intensively. The fresh made Caipirinha of Morro de Sao Paulo is one of the best of our world. It rained cats and dogs when we wanted to do boat trip around it; thus we decided to cancel this tour because it is no fun sitting several hours wet on a speedboat even close to the equator.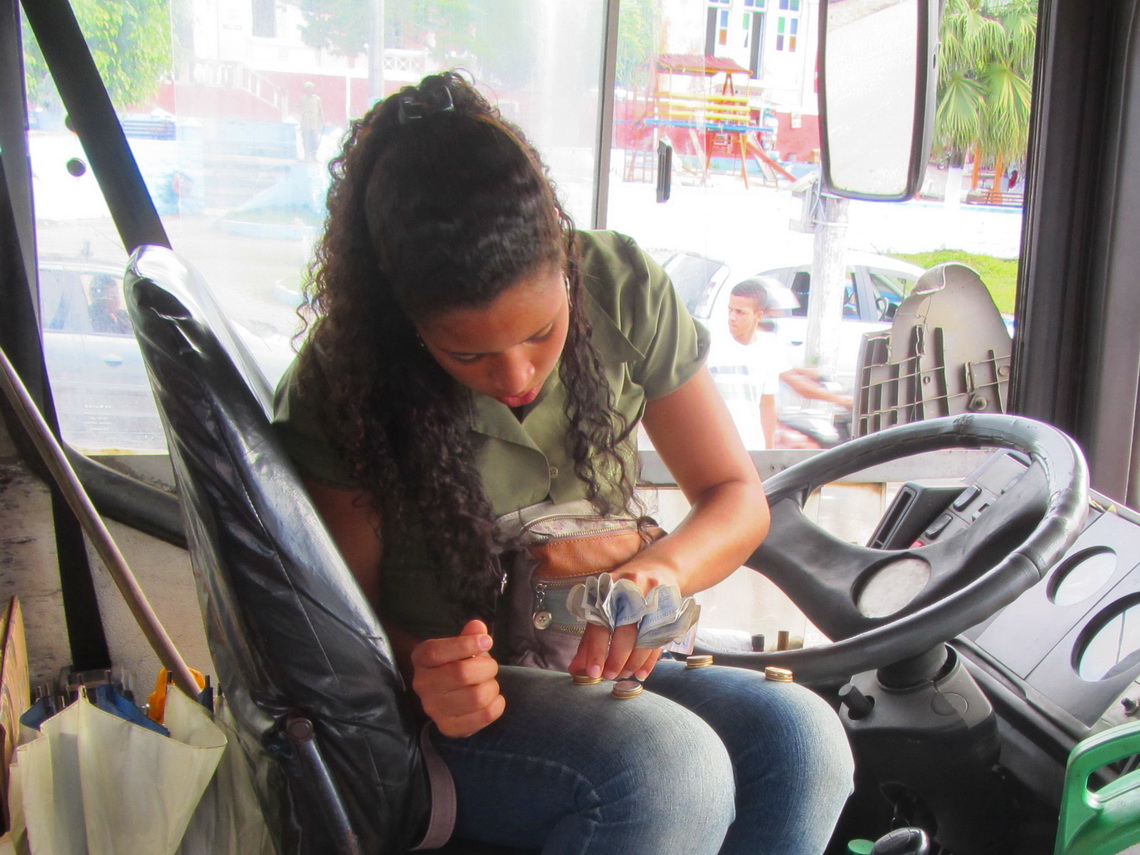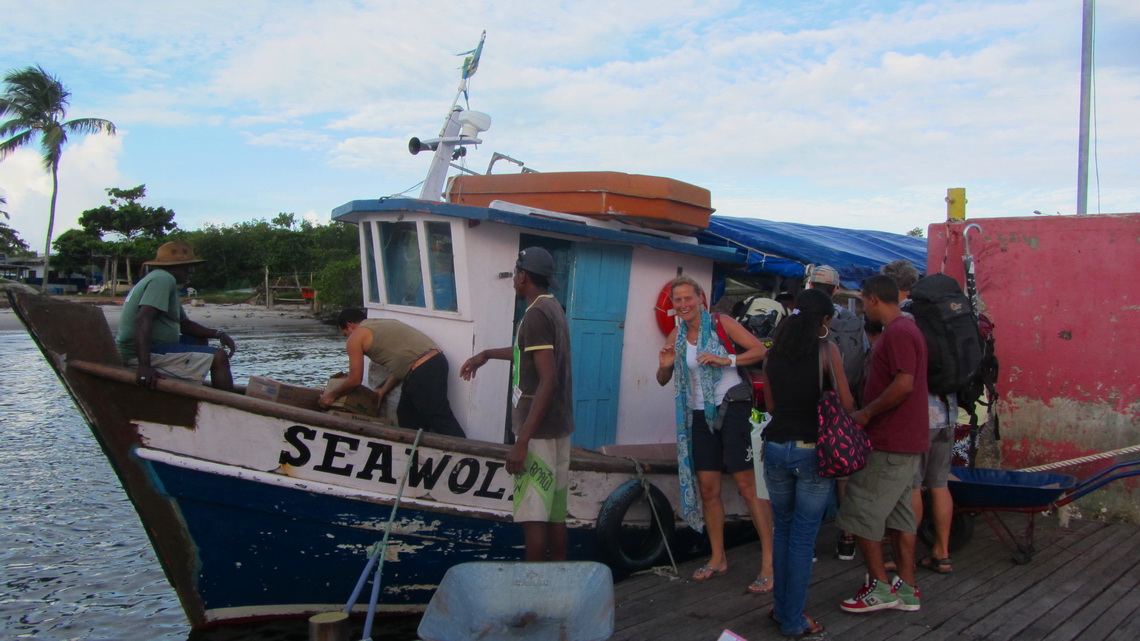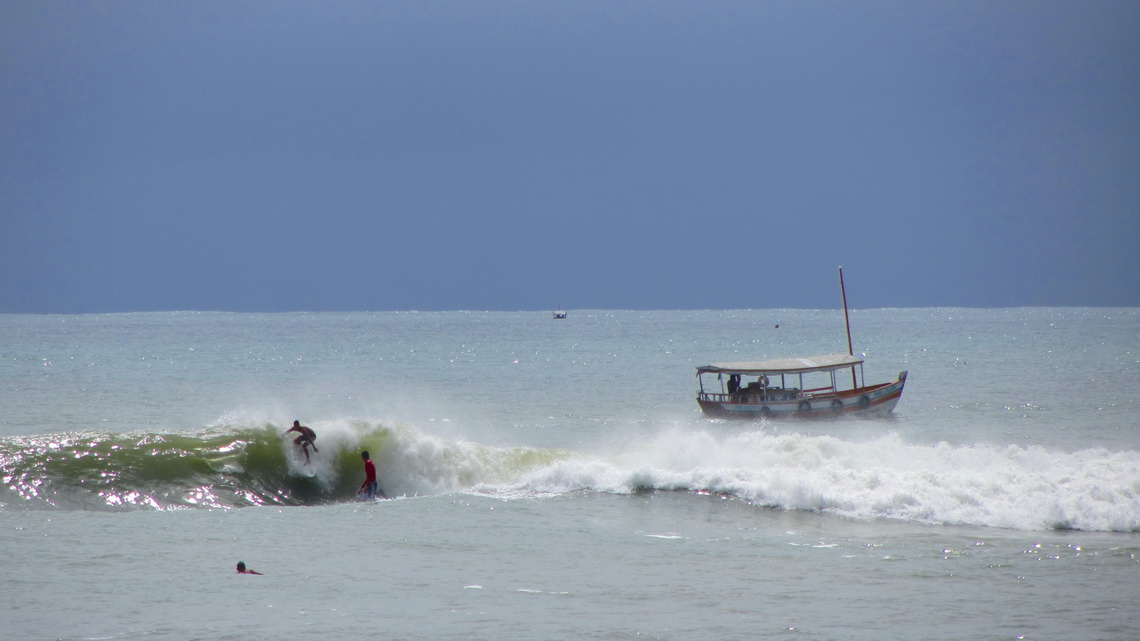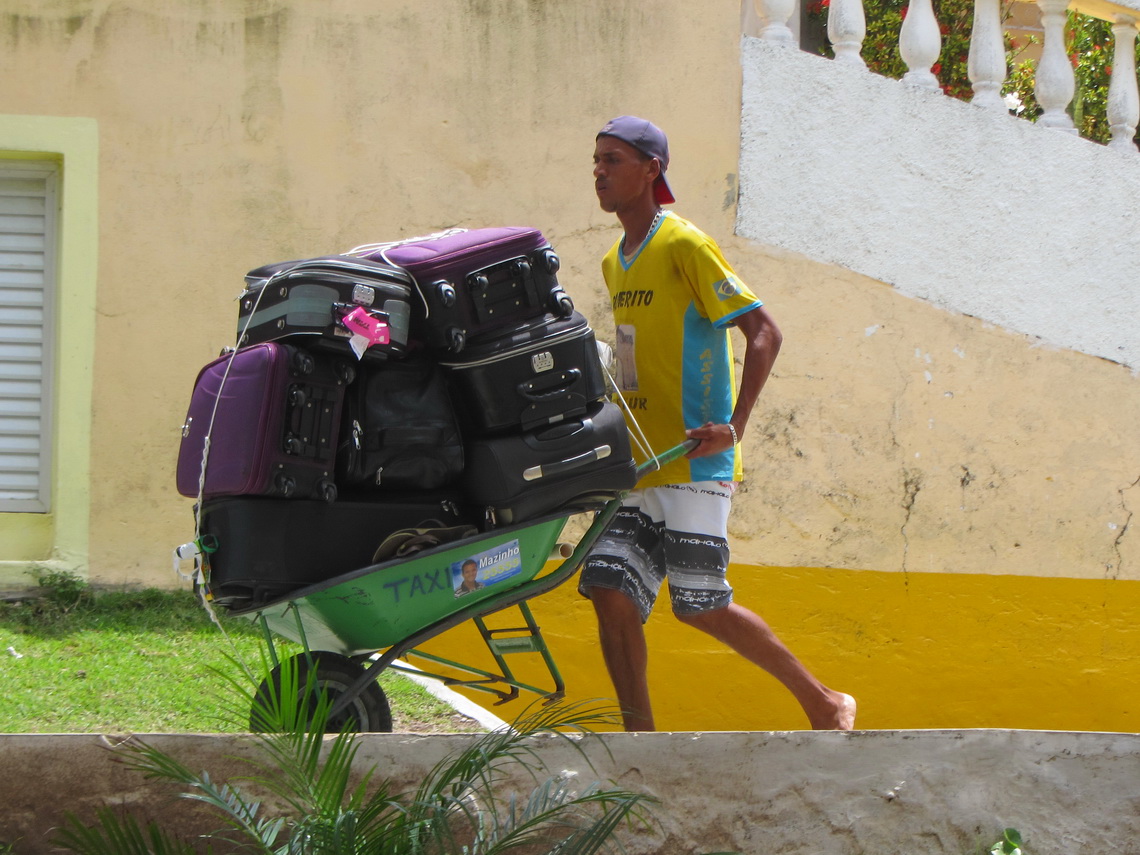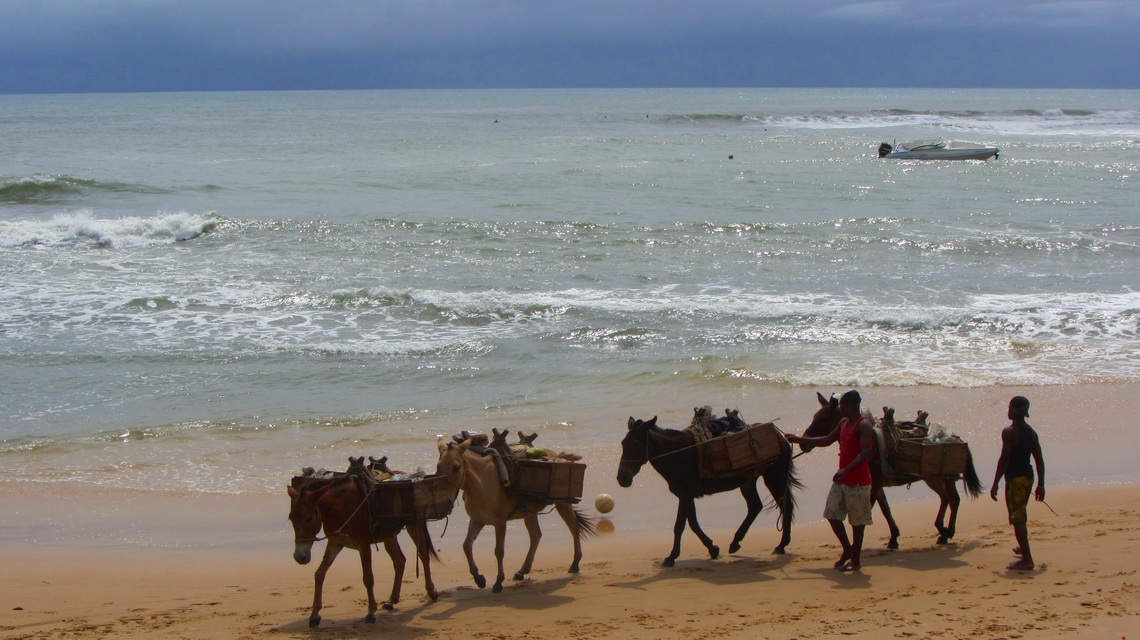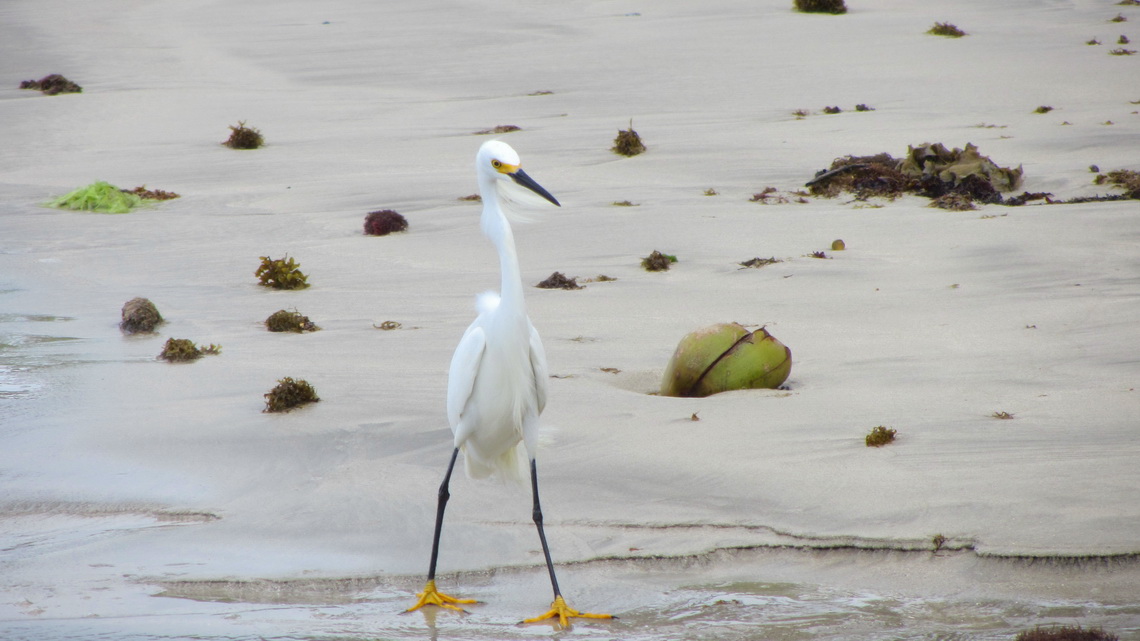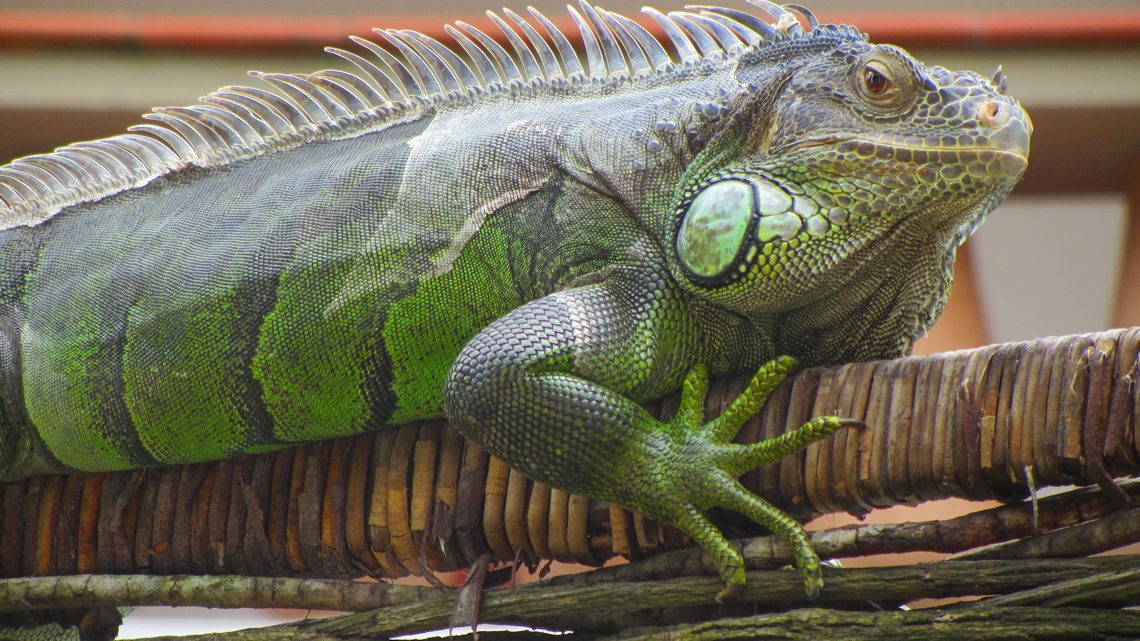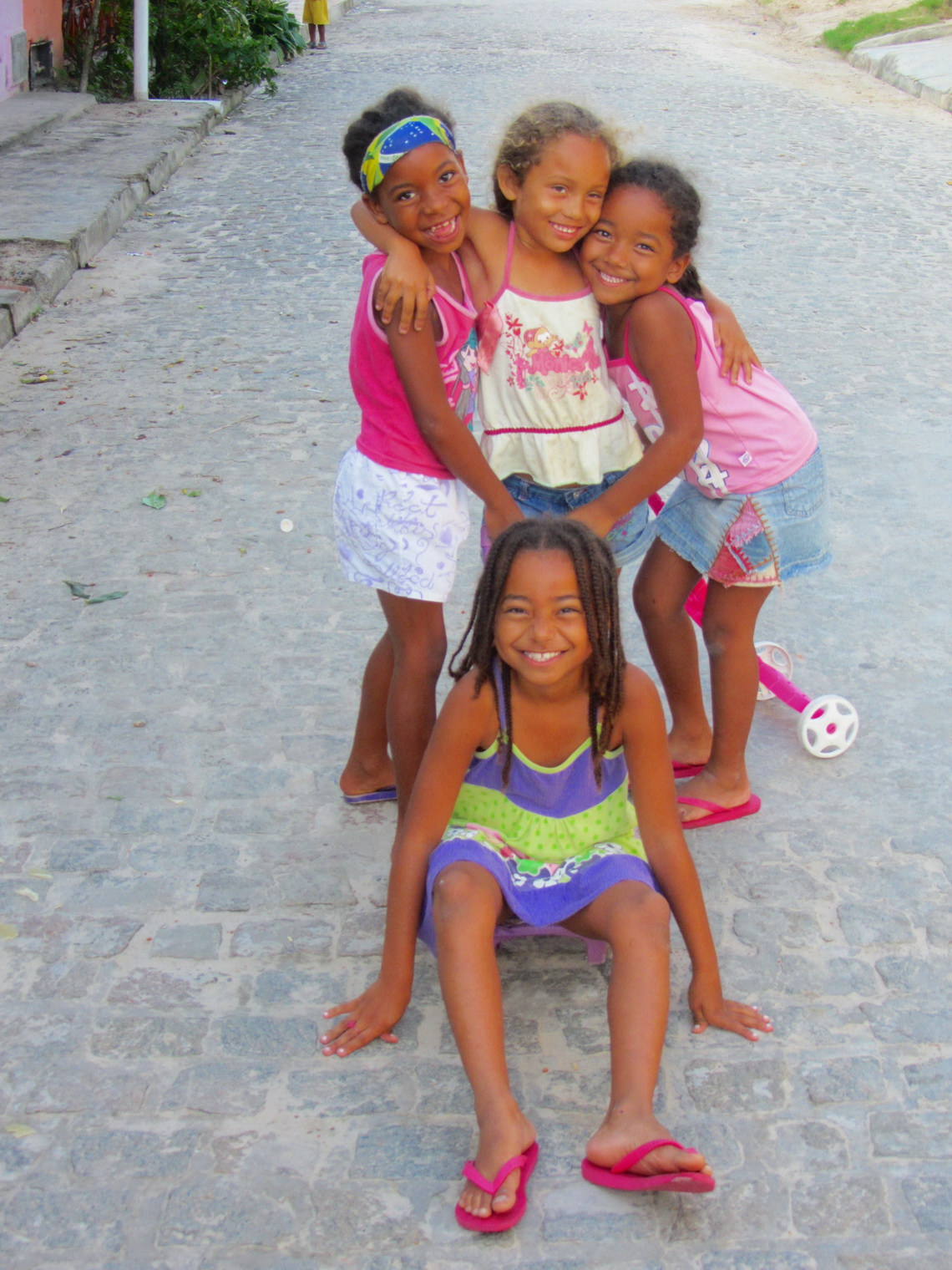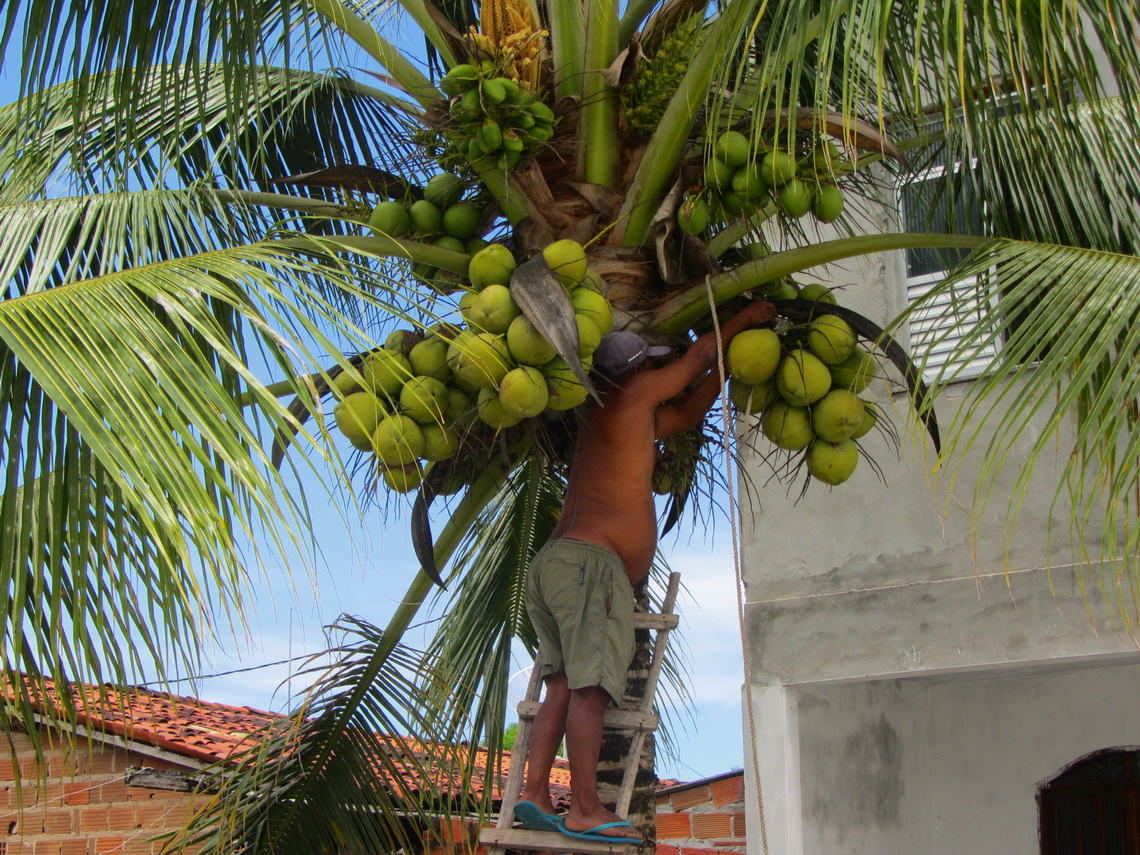 Our next destination was the visit of the TAMAR station in Praia do Forte. It was a sunny Sunday and consequently very crowded. The tourist center is a little bit like Disneyland where you can play with rays or touch some animals like sea snails. In Praia do Forte we stayed the night on tis nice campsite (GPS coordinates: S12° 34.257' W38° 01.672')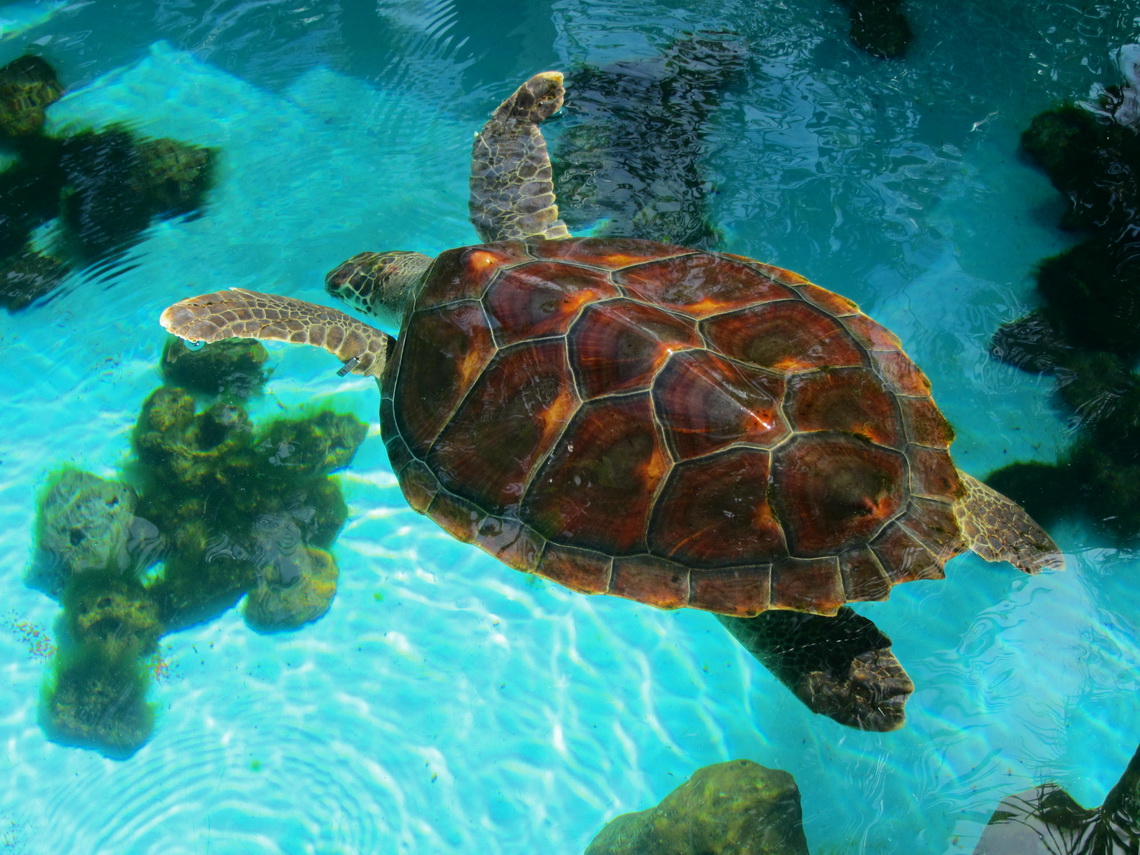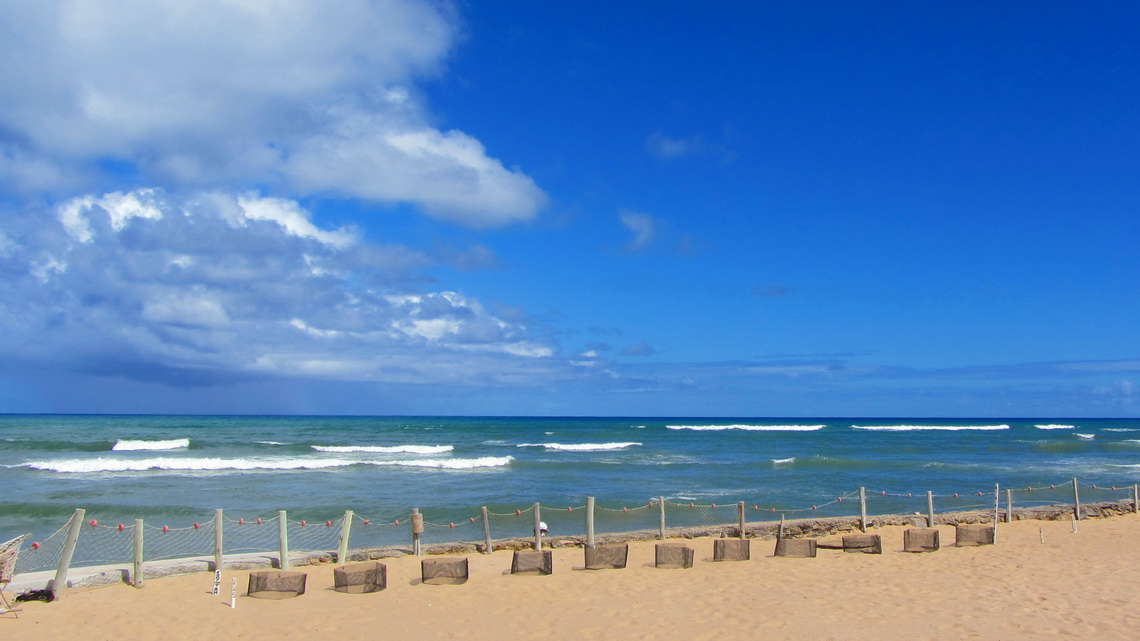 Sadly we had to say goodbye to Vera on October 16th 2012 because she had to fly back to Germany. Afterwards we took the opportunity to go to the office of the Police Federal on the airport of Salvador. We wanted to prolong our stay in Brazil from 90 to 180 days, which is according to lonely planet and other specific webpages no big deal. But the bureaucrats told us that new rules had been applied recently: Citizens of the European Community can stay now just 90 days within 180 days.
We were a little bit shocked because we just had just six weeks to drive to the Uruguayan border, more than 3000km away and a lot of attractions in between like Rio de Janeiro. Instead of going North we decided to head South along the coast of the Atlantic Ocean. Few days later we sent an Email to the Brazilian embassy in Berlin, which still stated the extension to 180 days on their webpage.
Their response was that the prolongation is at the exclusive discretion of the responsible officer of the Police Federal station. They included a link which shows all cities in Brazil with a Police Federal branch. End of October we decided to try it again in Juiz de Fora, a not so big town in Minas Gerais with approximately 500,000 inhabitants.
This time we were successful, but it was hard work. Firstly the clerks were reluctant and told us a weird story in Portuguese. They told us that we have to wait for other people. We waited several hours. We filled in some forms. For the passports we had to go to a lottery to pay 80U$ for both. We waited again. Finally we got it and everybody was smiling including the officers which had supported us. Obviously it had been hard work for them, too. Key factors were kindness, patience, positiveness and some obstinacy.
Between our experiences with the bureaucracy of Brazil in Salvador and Juiz de Fora we stopped at the kooky little town Itacare to stay the night on its beach Praia da Concha. According to Maria and Hans-Jörg from Switzerland it is one of the nicest campsites in Brazil - we fully agree because it is under palm trees directly on the beach (GPS coordinates: S14° 16.525' W38° 59.418'). Thank you so much Maria and Hans-Jörg for your precious hints.

When we arrived in the late evening a younger man with a mobile bar came to us and forced us to stay on his ground, also straightly on this wonderful beach. He treated us two delicious Caipirinhas and asked us if he could get 30 Reales (approx. 15U$) from us because he wanted to go shopping on the next day to cook lunch for us. His profession is chef. We agreed because he was very friendly and an official campsite cost usually more.
Next morning we just had 50 Reales banknotes; so we gave him one. After exploring the town and its beaches we came hungry to lunch. Our cook spent 40 Reales for the needed food. The lunch tasted phenomenally, but he had cooked so much that all his friends had more than enough to eat. They were all more or less poor beach workers like selling watches to tourists. Indeed it was a very valuable investment.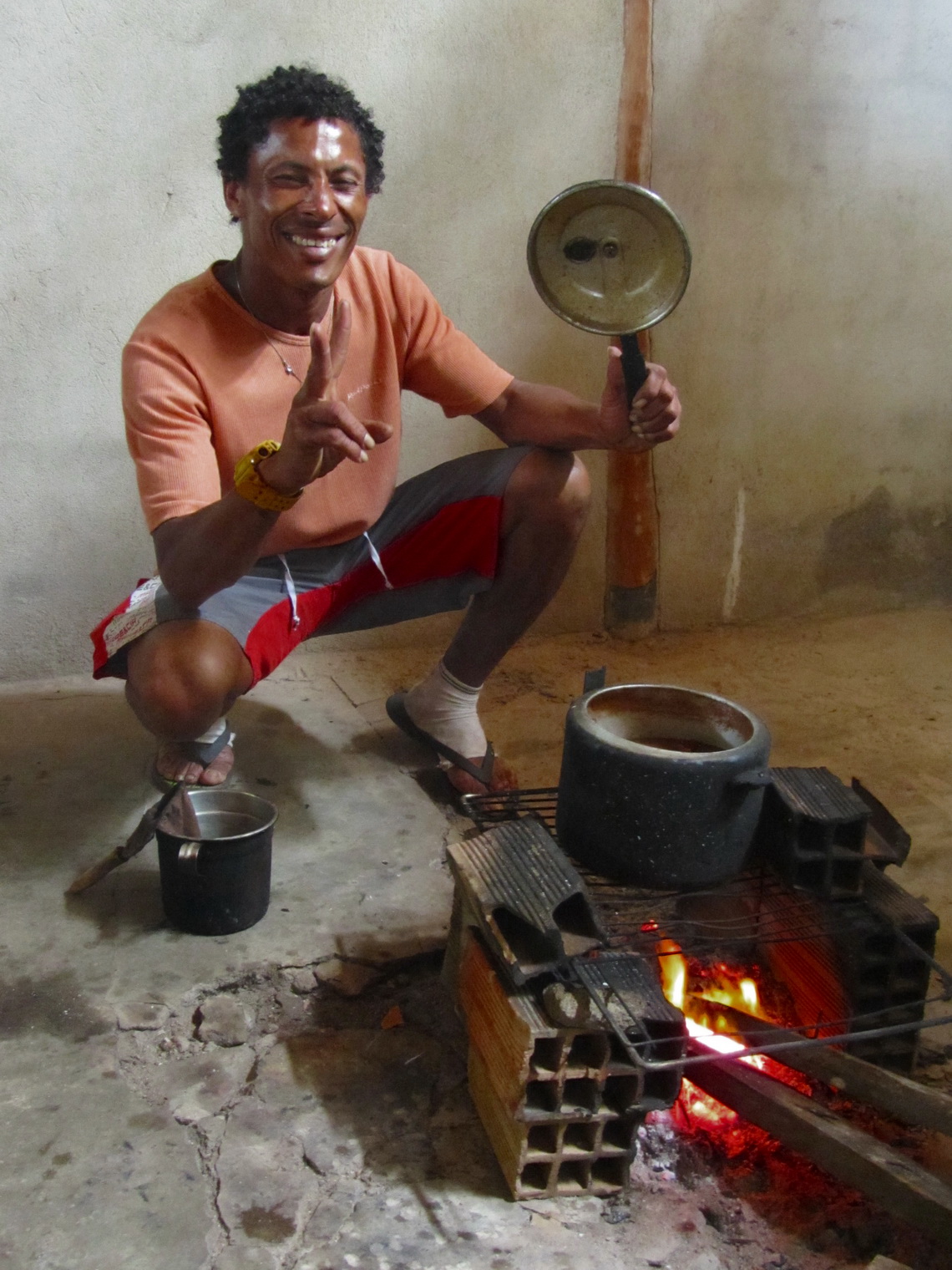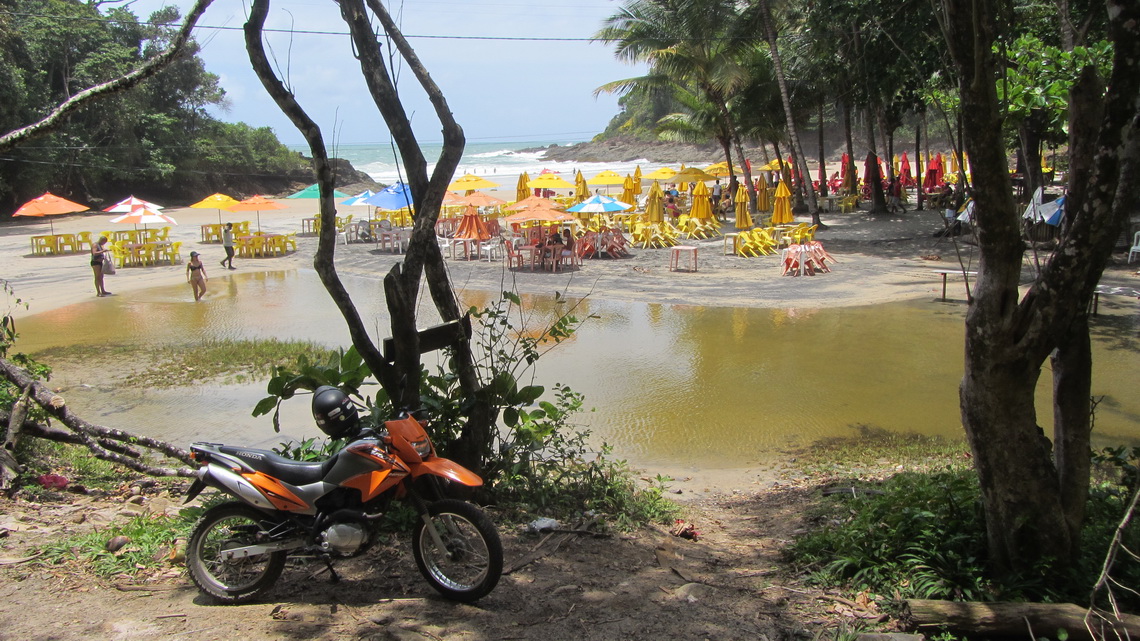 In the afternoon we hiked few hours to the beautific beach Prainha. There is a good path through the jungle, starting at Praia da Ribeira. 

Our next stop, Ilheus is a pleasant town with a nice colonial center.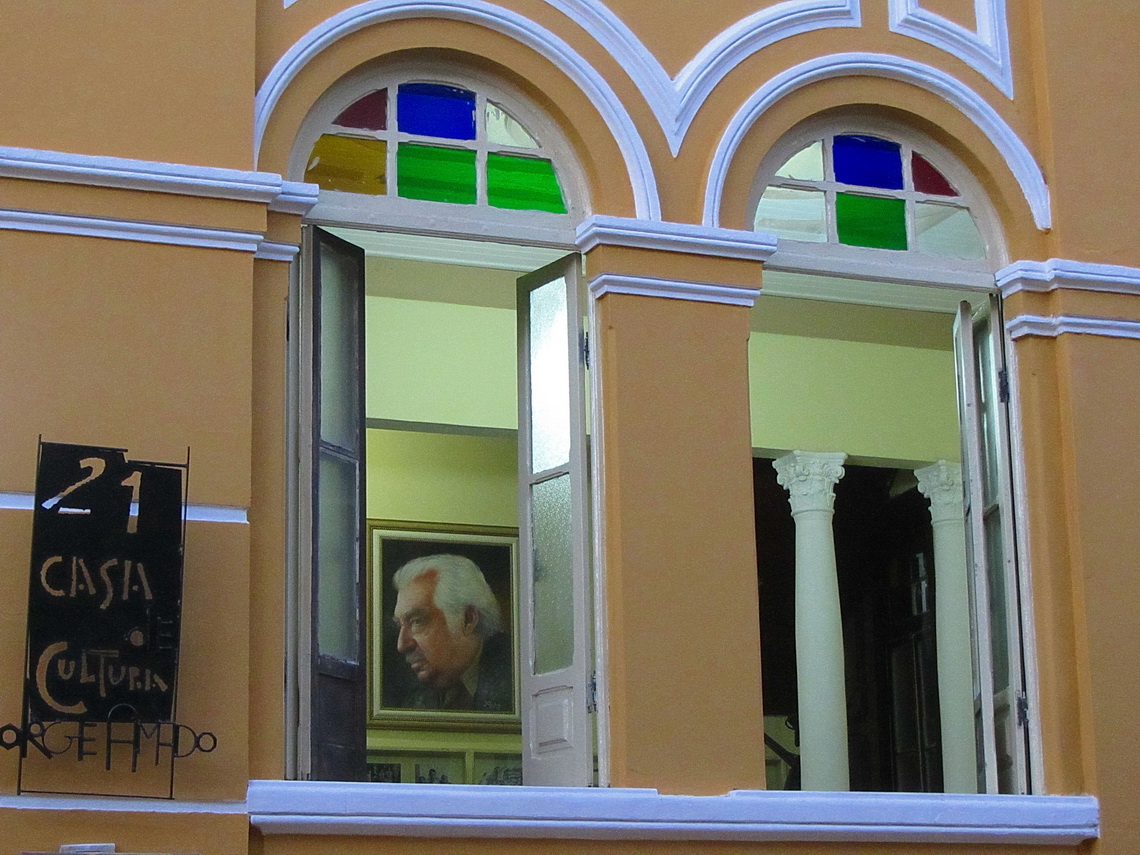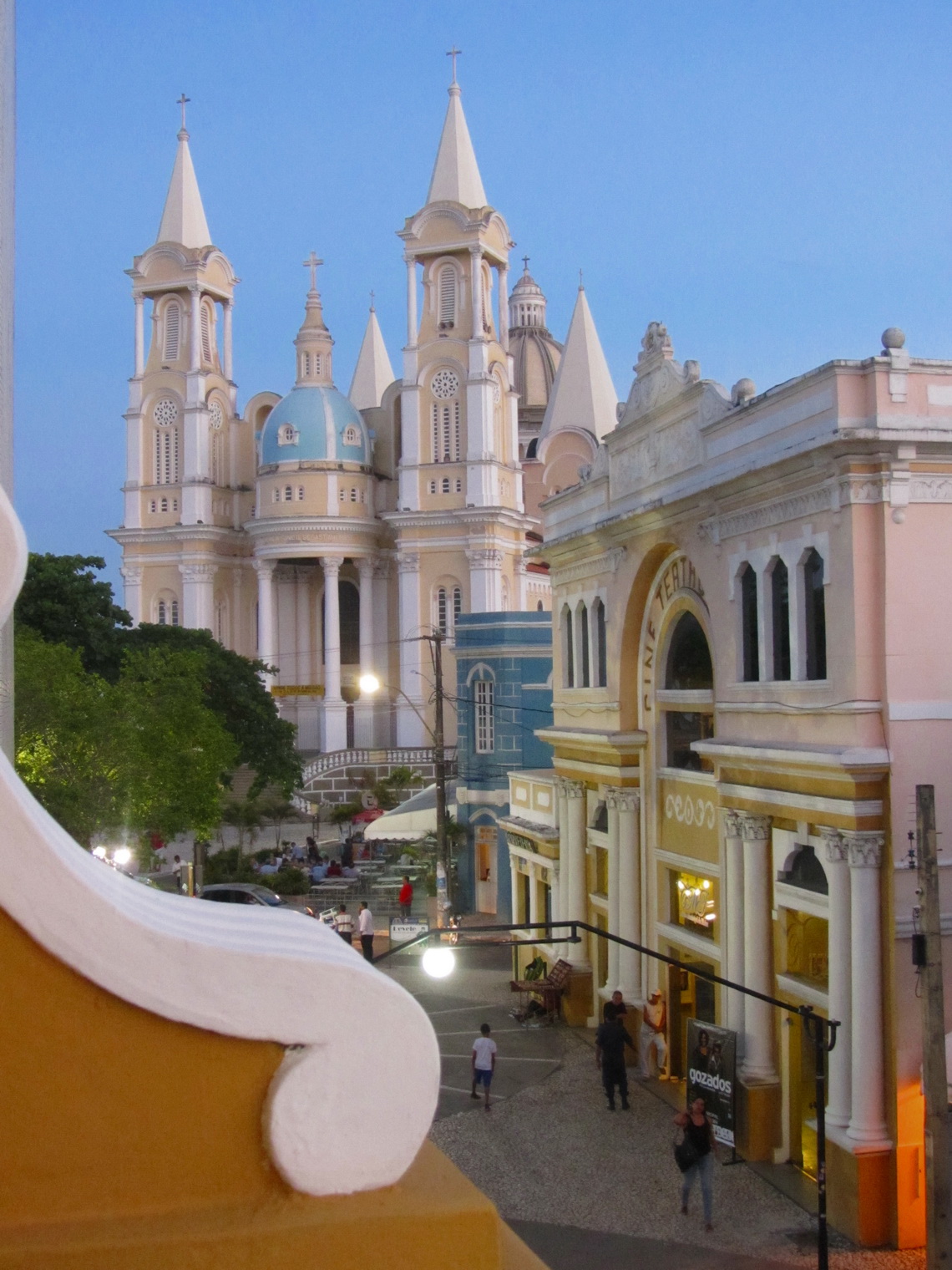 Late in the afternoon we came to the indigenous Pataxo people in the Monte Pascoal National Park. The younger Lady Janassa and many kids welcomed us warmly and we could stay in front of the gate of the National Park free of charge. There is no electricity (but a paved road) in this part of Brazil; thus it became soon very dark and quiet after sunset.
We waked up in the morning hearing voices whispering. The kids were sitting in front of our car and wondering what will happen next. We were happy that we had sufficient food to prepare a common breakfast with all children. Afterwards they were dancing, playing and climbing on trees.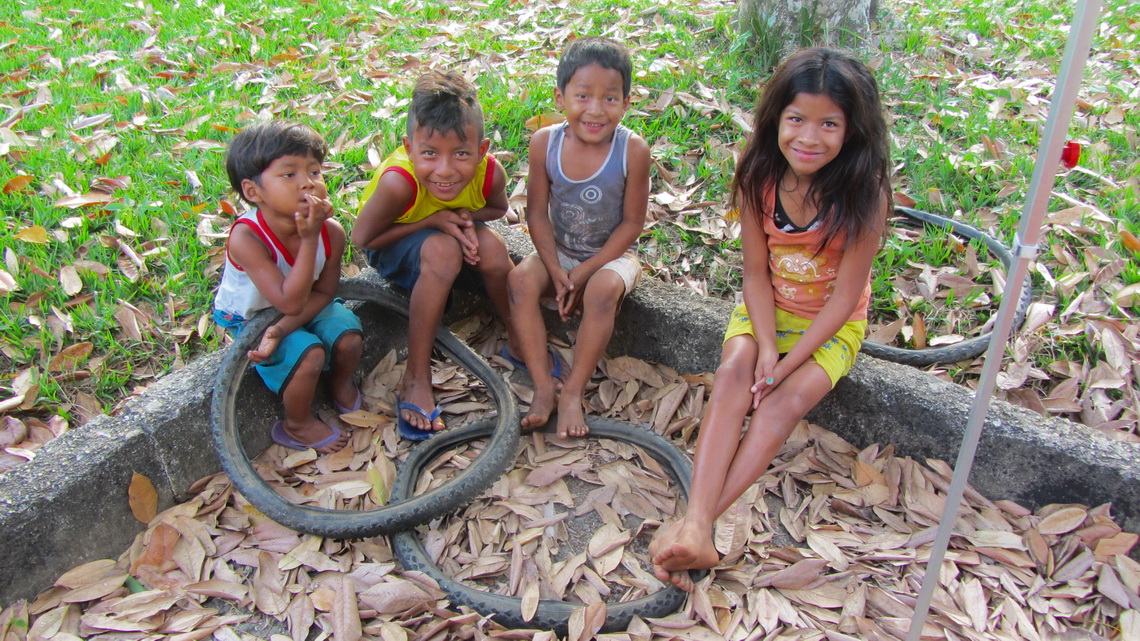 There is a 3 hours trail through dense Atlantic rain forest to the 536 meter high hill which provides superb views to the terrific landscape. But it is mandatory to take a guide, which costs just few U$.
Janassa wore a bast skirt, when she guided us next morning. Besides its beauty it was very handy because it swings with every steps and scared away the mosquitoes. Her shoes were orange flip flops, but she realized soon that they were inconvenient for mountain climbing. Consequently she removed them and hiked bare footed with us. She did a fabulous job and explained us a lot about their culture. Touching for us was the fact that more than 4.7 million indigenous people had been massacred by the colonists.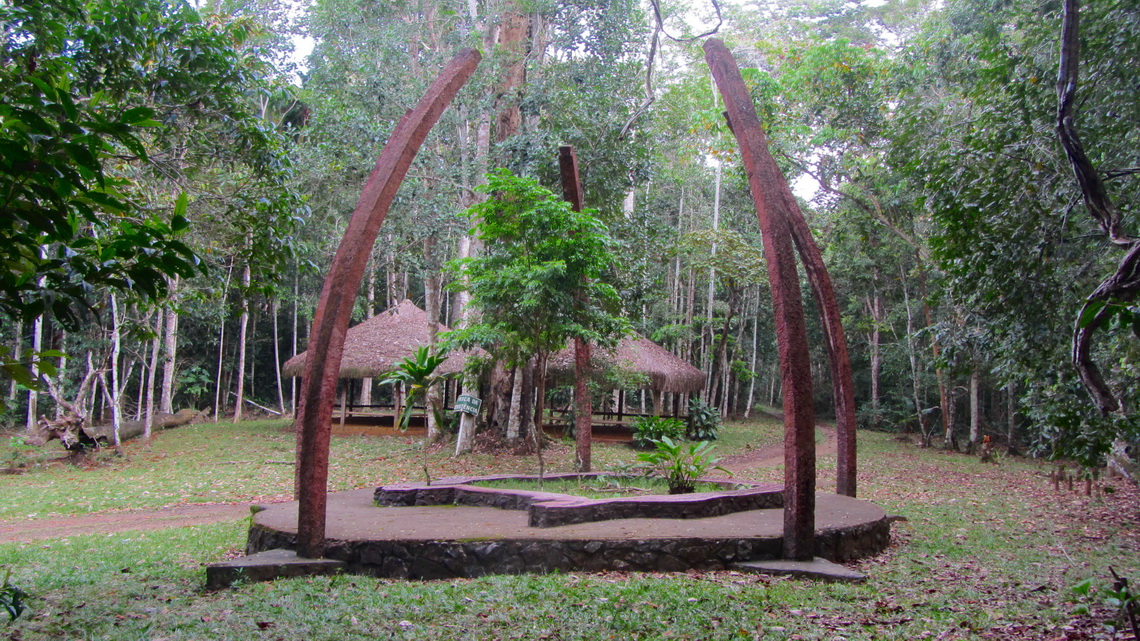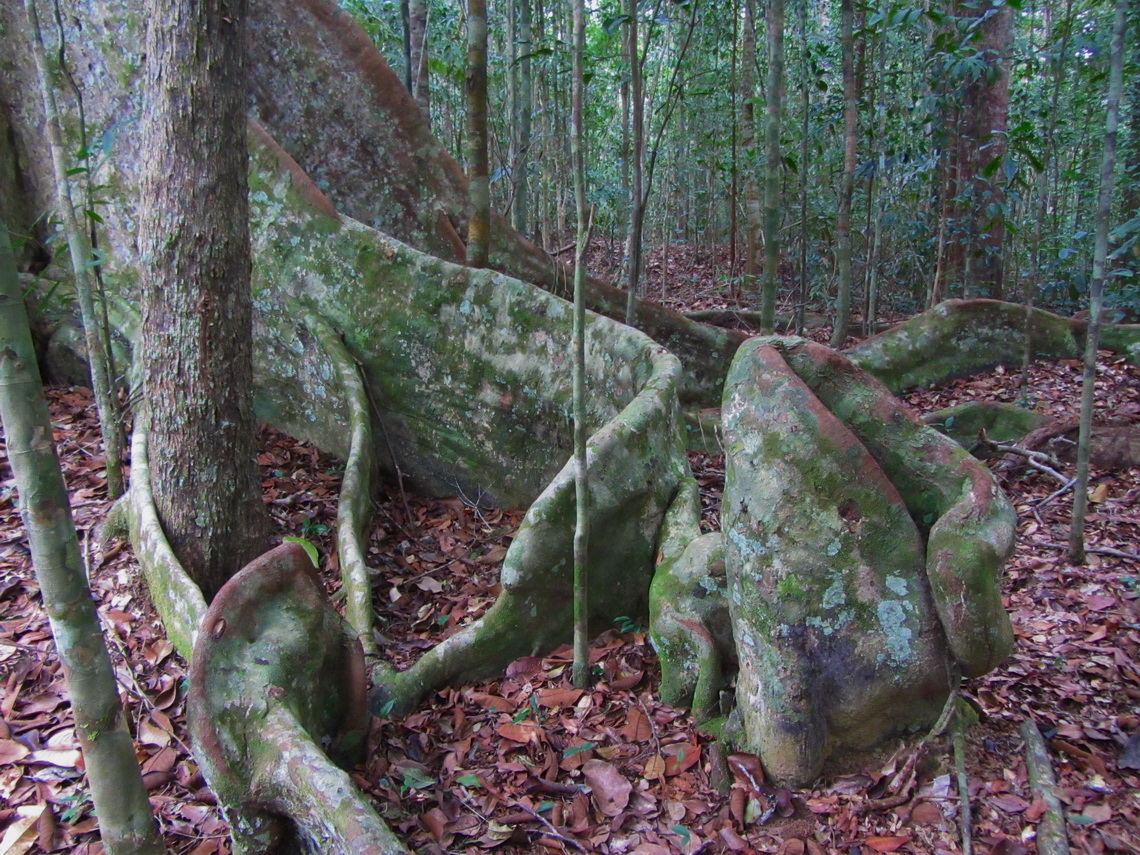 When we came back to our car she donated us a traditional sword and a bow with arrows from the Pataxo people - Thank you very much, Jassana.

For more pictures, please click here          For a map of our itineraries, click here
To download the GPS coordinates file of Brazil, click here