Welcome to Marion and Alfred
Wednesday, 27 January 2016 22:56
Guatemala is a tropical paradise with huge mountains up to 4200 meters sea-level. The hot and humid northern part is covered with dense and lush rain forest adorned with some of very exciting Maya ruins like the UNESCO world heritage site Tikal. Central Guatemala is very mountainous with its bigger cities and many villages in its valley. The western range includes some of most active volcanoes on earth, it is part of the Pacific Ring of Fire.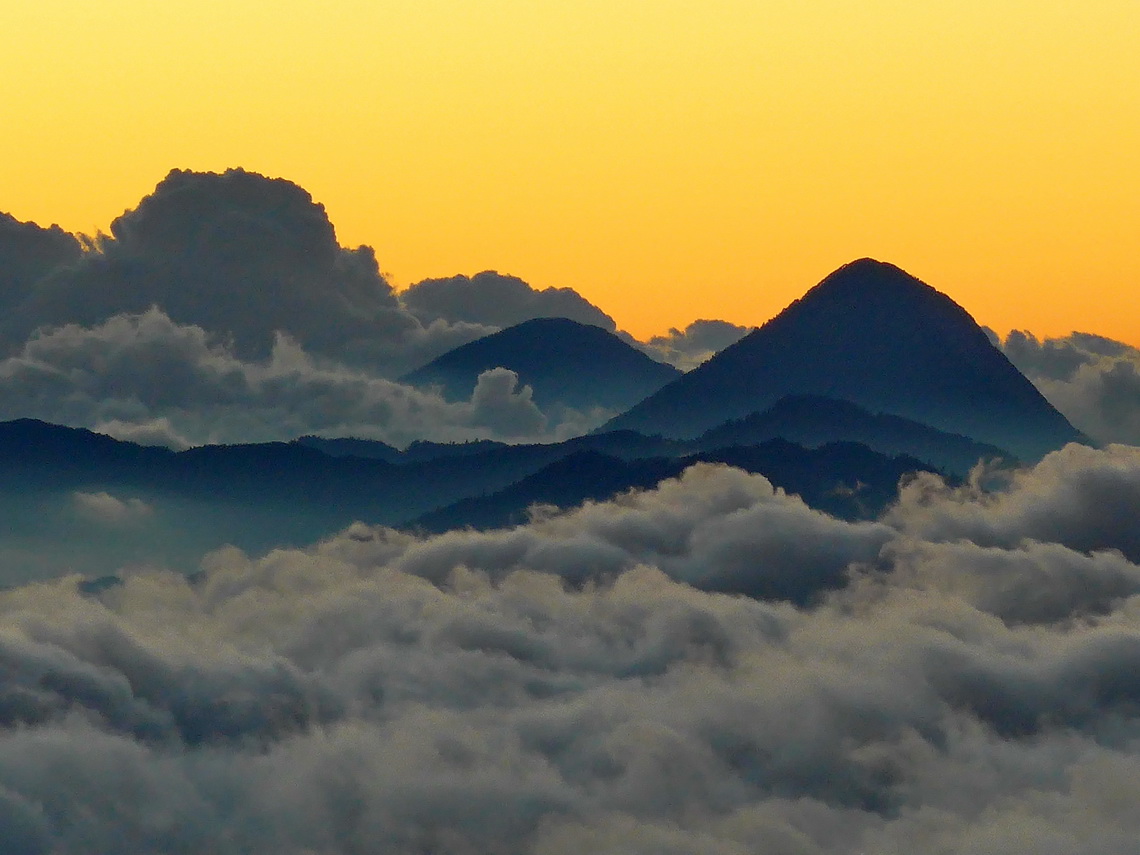 Thanks to higher sea-levels Central Guatemala enjoys an eternal spring with comfortable temperatures. The plains of the southern part are hot and humid again but there are some beautiful beaches on the Pacific Ocean. Large sugar cane fields dominate the landscape.
But Guatemala has severe drawbacks. Poverty, violence and crime are common. Its homicide rate is one of the highest of our world. The gap between poor and rich people is unbearable. Thrash is nearly everywhere on its main street. For us it was the most messy country so far in Latin America and we had a scary experience, too. However we spent twice a nice time in this terrific but sometimes dreadful country.
Monday, 04 January 2016 02:59
Belize is a little country on Caribbean Sea with a size of just 22000 square kilometers and 300,000 inhabitants. It was part of the British Empire and became independent in 1981. Hence it is the only state in Central America where English is the official language. Its major attraction is the coral reef along its coast which is the second biggest one on earth and the largest one in the western hemisphere. Sea life is stunning and abundant. Countless tiny islands are in front of its shore.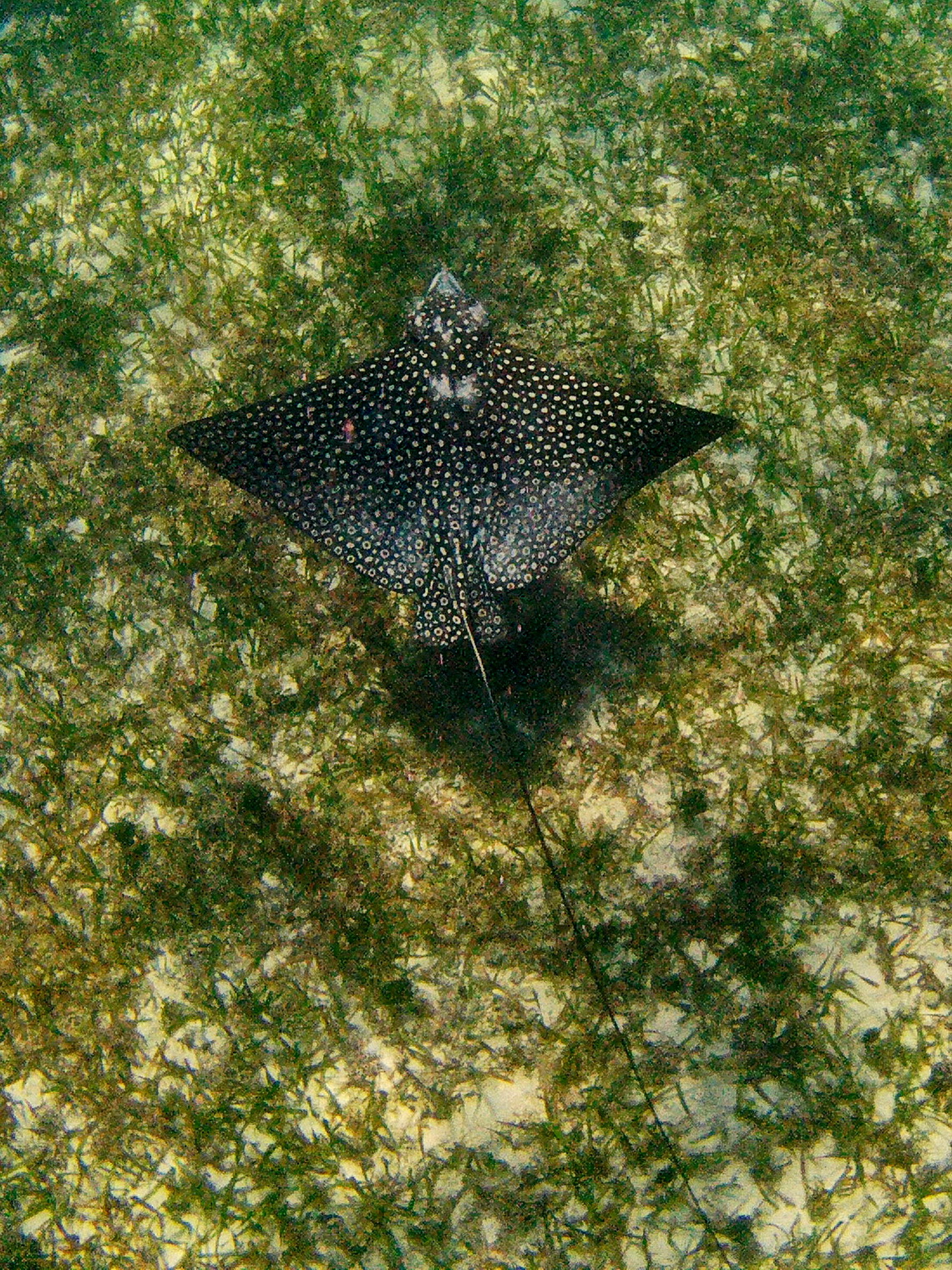 Besides the ocean some beautiful Maya ruins and little villages with authentic life are other nice destinations. But accessing this paradise was a little bit difficult because we had to pay a very special toll.
Friday, 11 December 2015 20:20
The peninsula Yucatan in the northern east corner of Mexico is a wonderful treasury with magic Maya ruins, marvelous Caribbean beaches with exciting sea-life, nice colonial towns and mystical cenotes. A cenote is a natural sinkhole, resulting from the collapse of limestone bedrock that exposes groundwater underneath. It is a huge platform of limestone with an extreme karst nature. There are no visible rivers but it has the longest known on earth in the subsurface. Consequently the cenotes are and were important for human water supply. They were holy for the Mayas and public access was forbidden.
Like the cenotes you find Maya ruins nearly everywhere. Most famous are the UNESCO world heritage sites Uxmal and Chichen Itzá. The latter one had been elected one of the seven wonder of the world few years ago.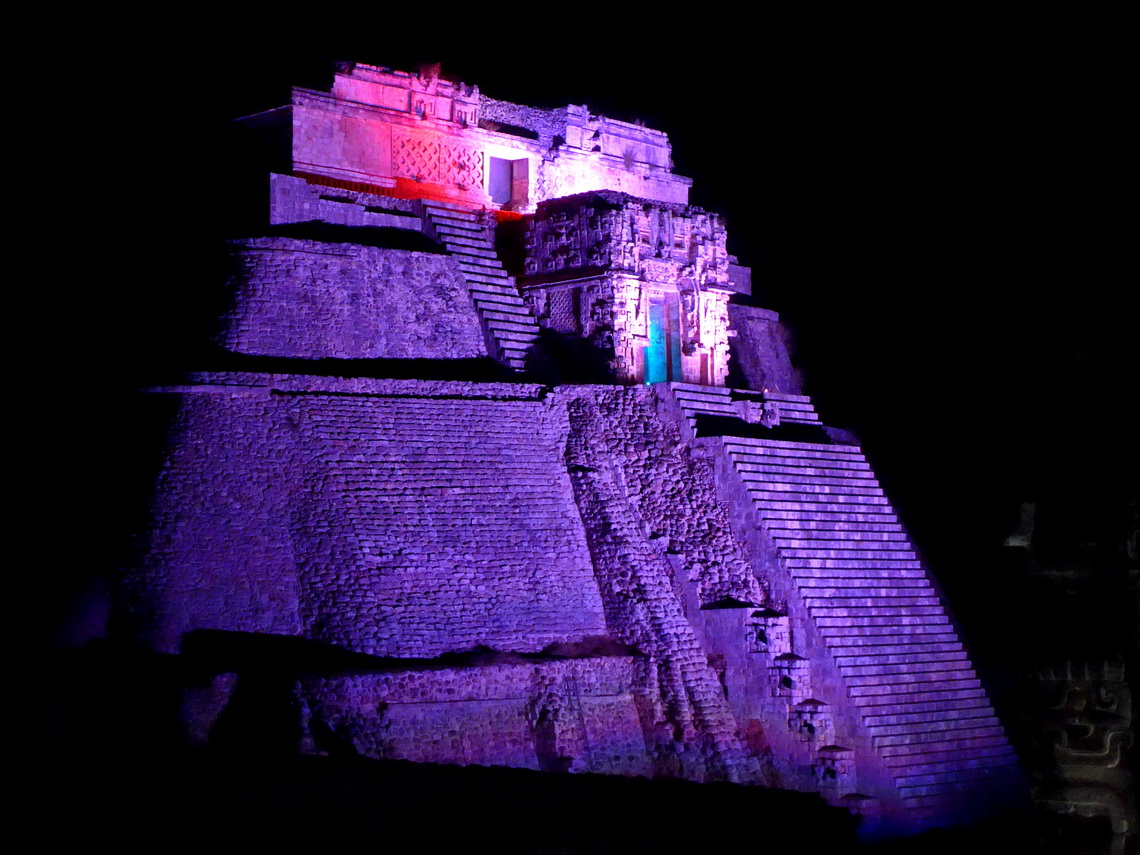 When we entered Yucatan we had a scary experience. Later it turned out that it was less severe.
Wednesday, 25 November 2015 02:06
Mexico's federal state Chiapas in its southeast corner has a huge diversity as well as flora, wildlife, landscape, culture and people. 12 ethnics live in Chiapas with different languages like the Tzotzil indigenous people in the villages around the town San Cristobal de Casas, a true colonial treasure. It is located 2000 meters high in the cooler highlands which raises up more than 4000 meters sea-level and which is partly covered with large pine forests. The other lower part of Chiapas is pure jungle with nearly unbearable hotness and humidity. Here you find some of the most exciting Maya sites like Palenque, Yaxchilán and Bonampak. The last one has the best preserved pre-Colombian frescoes of whole America, approximately 1200 years old: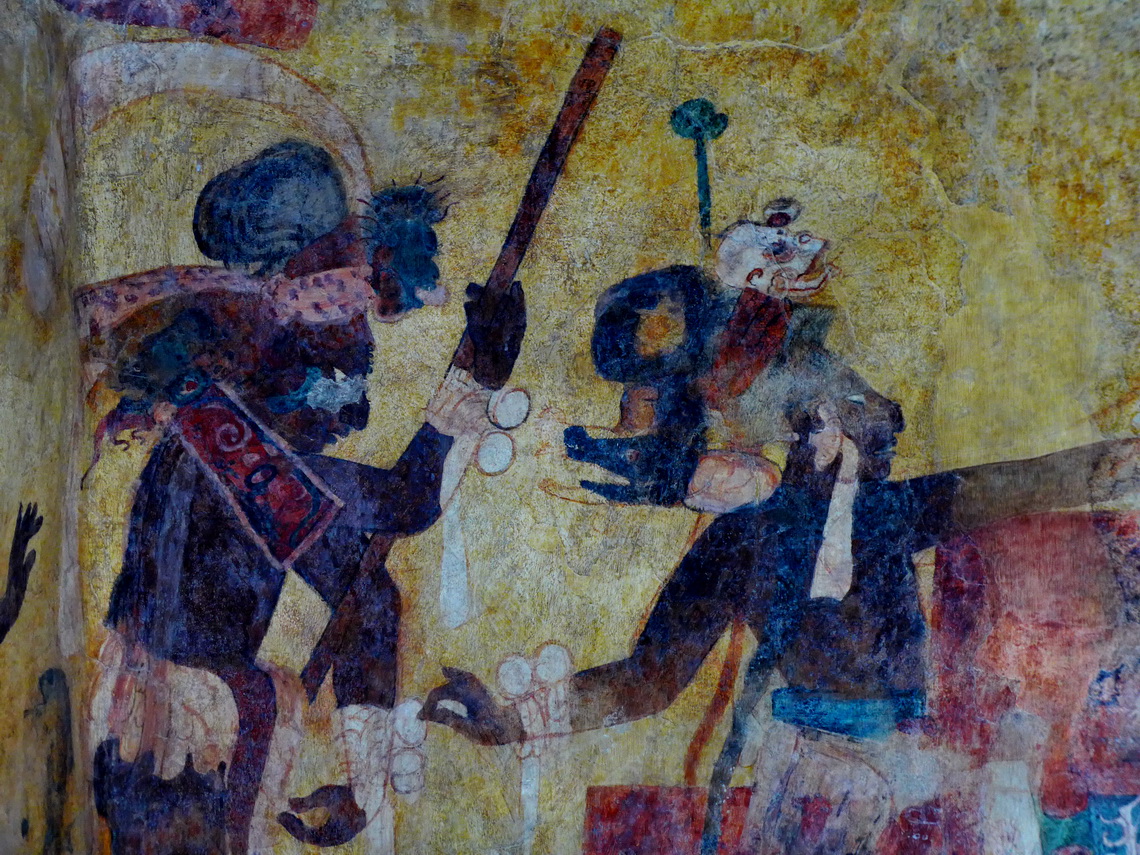 But the tropical paradise has its drawbacks. Besides the booming tourism and oil industries poverty is still an issue. Most of the indigenous people were exploited and sometimes enslaved in the last centuries. This caused a lot of uproars which were usually knocked down violently by the colonial landowners. The last one was the Zapatista movement in the 1990s, which still have a strong influence in some parts of the state.
Monday, 11 May 2015 01:04
Honduras is the bad guy not only of Central America. It has one the highest homicide rate of our world. Its second largest city, San Pedro Sula was awarded as the most dangerous town on earth in the year 2012. But we found a marvelous country covered with a lot of lush rain forests where unbelievable steep pinnacles meet the sky. Its Caribbean coast has outstanding beaches, pristine islands and extensive sea life. We felt more than welcomed by its gentle and friendly people. Generally life is somehow archaic and difficult in this hot and humid country but most Honduran show an incredible zest for life.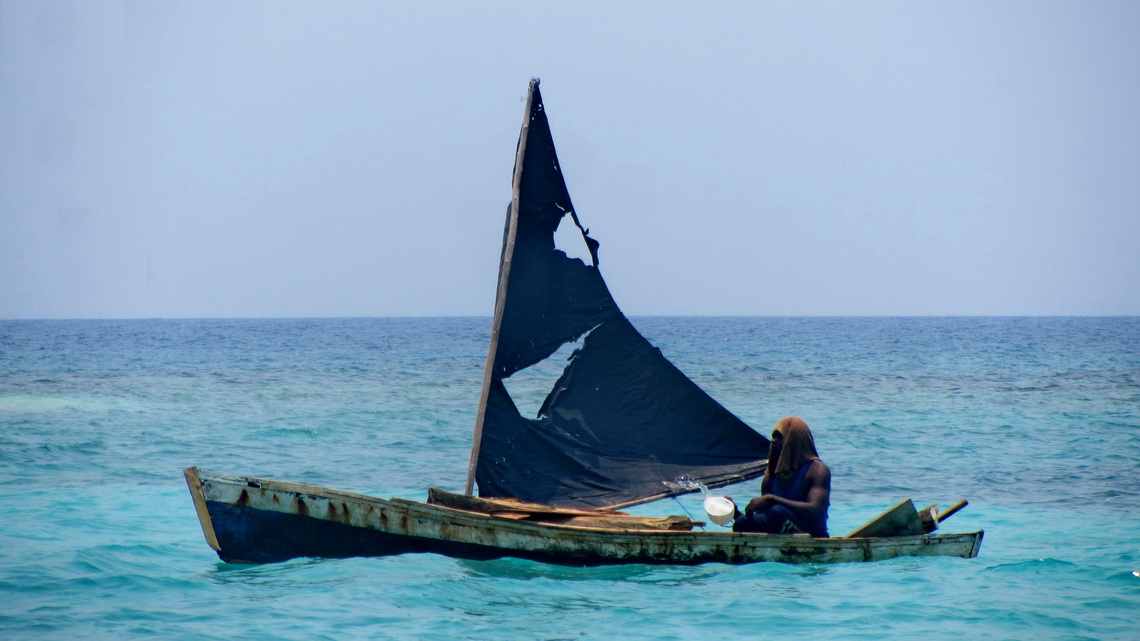 Due to its bad reputation we were happy that we met Frank again on the Nicaraguan / Honduran border and that we were going to travel together through this wonderful and extraordinary interesting country.
Friday, 17 April 2015 19:46
Beautific and hot Nicaragua is the largest country of Central America. Parallel to its Pacific coast runs the Cordillera los Marrabios, a mountain range with some very active volcanoes. Its southeastern end shapes with two peaks the island Isla de Ometepe, which is located in the sweet water lake Lago de Cocibolca (or in newer times Lago de Nicaragua), which is the biggest lake of Central America. Southeast of the vast lake is more or less rain forest up the pristine and remote Atlantic coast. Northeast are highlands with a lot of coffee farms. In the north of Nicaragua was the nucleus of the Sandinistic revolution end of the 1970thies, which had its roots from injustice, exploitation, oppression and poverty of the majority of the Nicaraguan people.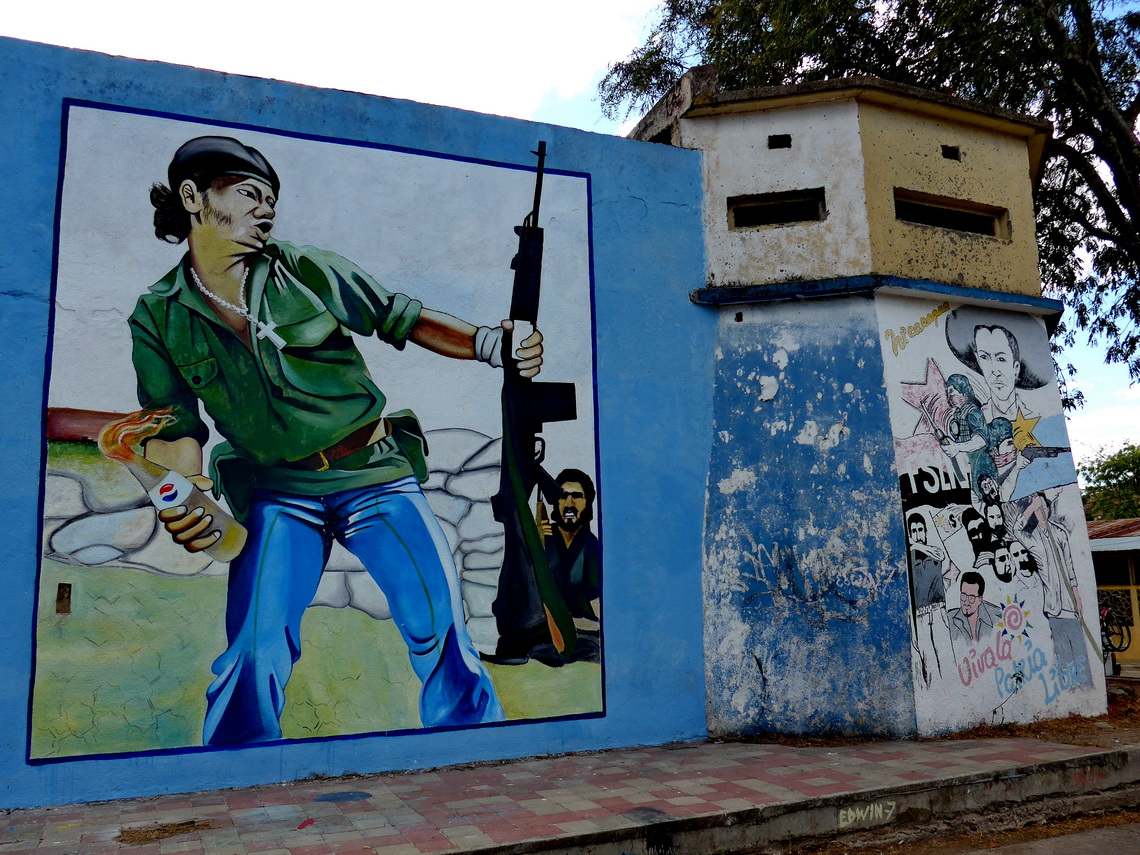 Wednesday, 25 March 2015 00:04
We found some of the most beautiful beaches in Costa Rica so far. It was possible to camp literally directly in the sand in front of the Pacific Ocean. Indeed Costa Rica means rich cost. Christopher Columbus had given this name on his first visit of continental America in the false hope that this marvelous country provides gold, silver and other treasuries.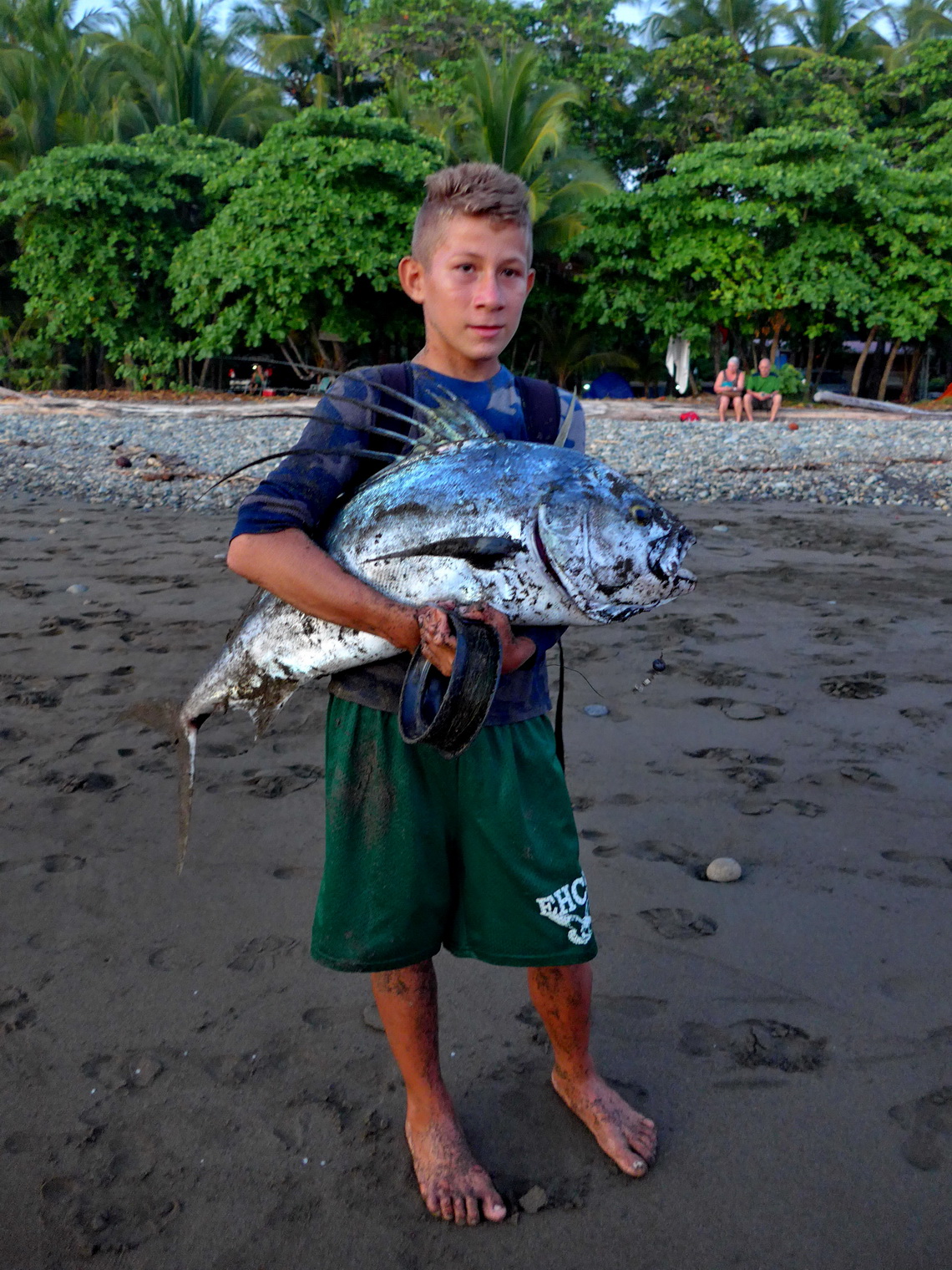 Besides beaches Costa Rica is famous for its some very active volcanoes and mountains up to 3820 meters sea-level, few meters higher than the tallest peak of Austria. But the paradise has its drawbacks. Its is the most expensive country we had visited on our trip through Latin America, yet. And we had some surprises when we tried to cross the border from Panama to Costa Rica.
Sunday, 08 March 2015 17:27
Panama is a marvelous country for travelers with gorgeous beaches, lush rain forests, friendly people and some mountains. Indeed its highest point Volcan Barú is more than 500 meters higher than the tallest peak of Germany.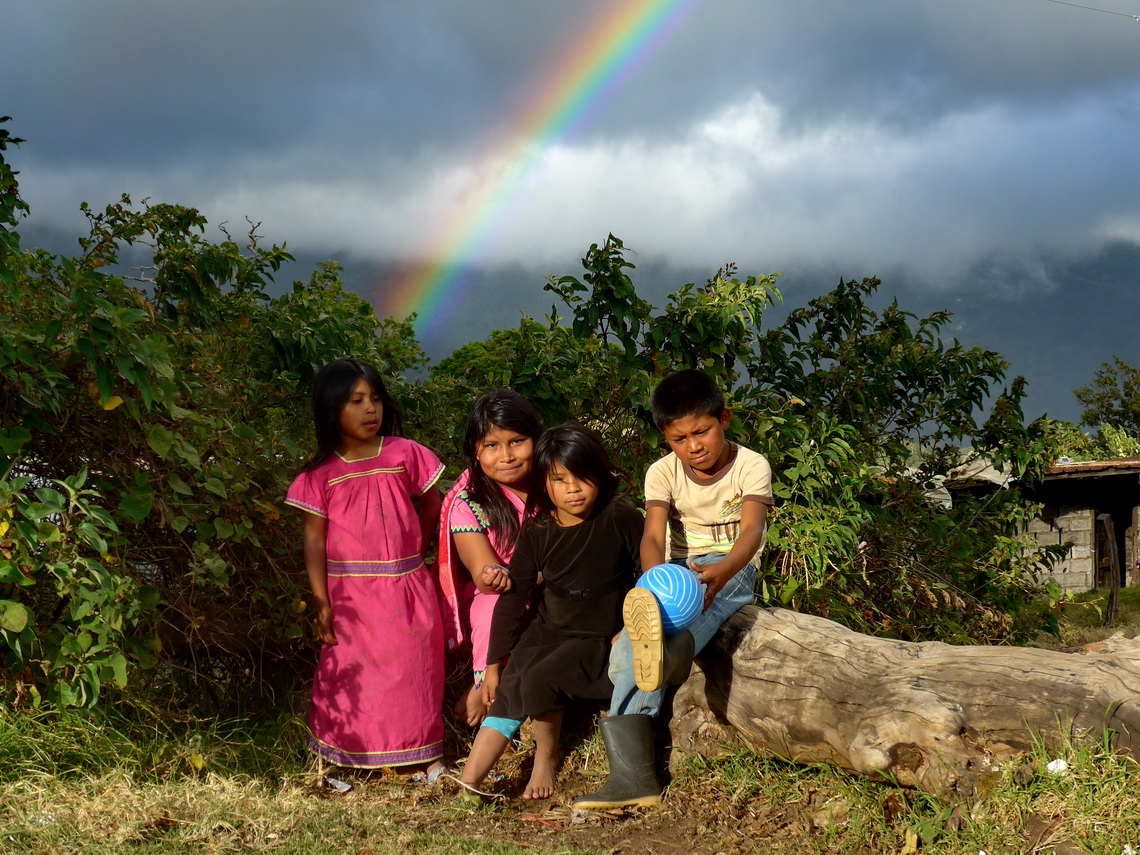 Its size equals Bavaria with less than a third of its population. It is famous for its canal which connects the Atlantic and Pacific Oceans for huge vessels. But there is a lot more to explore. Soon we felt in love for Panama.

Sunday, 22 February 2015 00:20
The UNESCO World heritage site Cartagena is the undisputed Queen of the Caribbean world. Its mystic old town is surrounded by an ancient impeccable city wall, which contains a labyrinth of cobbled streets, antique balconies with exuberant flowers, medieval buildings and places full of live.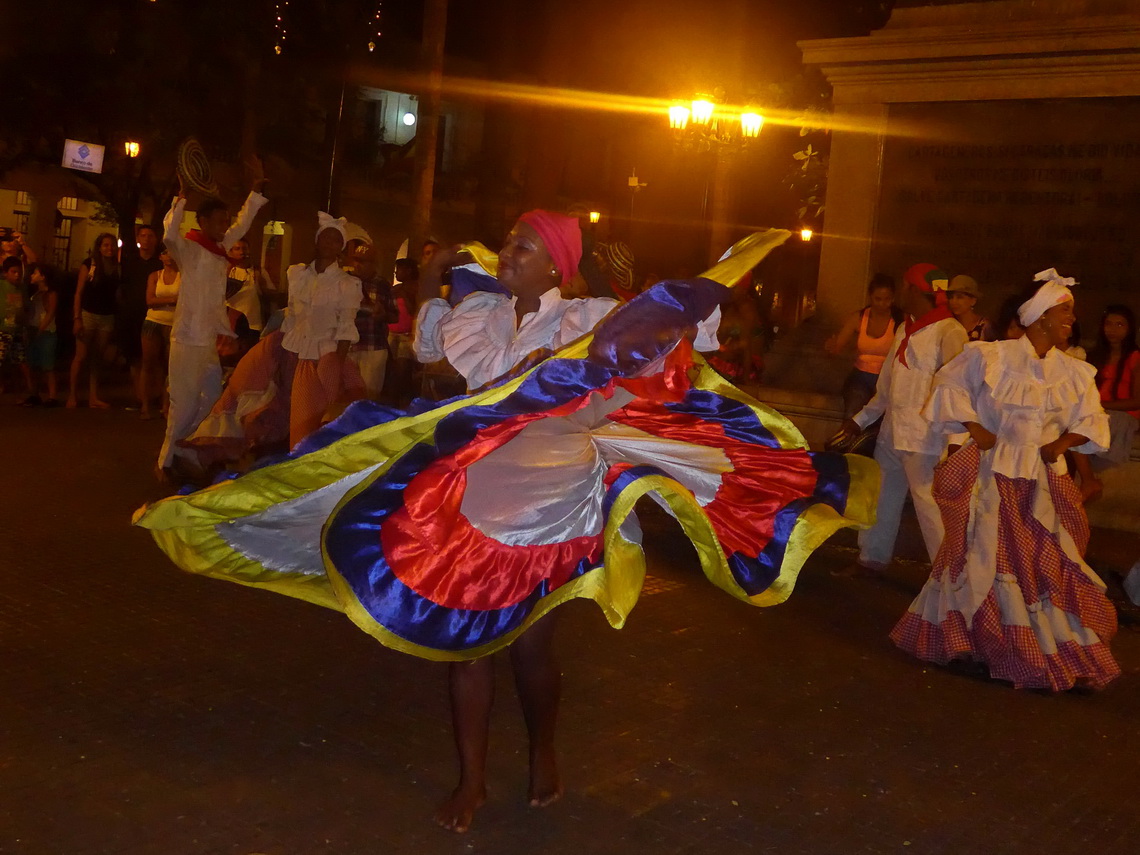 In Cartagena's quarter Bocagrande with its impressive skyline are fancy beaches and many hotels of all categories - this makes it the number one touristic destination in Colombia. In addition Cartagena has a nice environment with marvelous island which are protected by a national park and the active volcano Lodo El Totumo, where you can bath in the mud of its crater. But the cosmopolitan city with more than 1 million inhabitants has also its shadows like slums with unbearable poverty and violent crime.
Few kilometers southeast of Cartagena is a second UNESCO world heritage, the sleepy little town Mompòs in the hot swamps of the lower river Rio Magdalena.

Tuesday, 10 February 2015 22:36
The Sierra Nevada de Cocuy is one of the most spectacular ranges of the Andes with 15 peaks higher than 5000 meters sea-level. Green lush valleys lead to huge glaciers, stunning pinnacles and marvelous lakes. It is located approximately 300 kilometers northeast of Bogotá in the eastern range of the Colombian Andes, the Cordillera Oriental. Besides bumpy dirt roads access to the this paradise is relatively easy, also to some of its summits and glaciers. Many Colombian people come to these mountains to see and feel snow once in their life.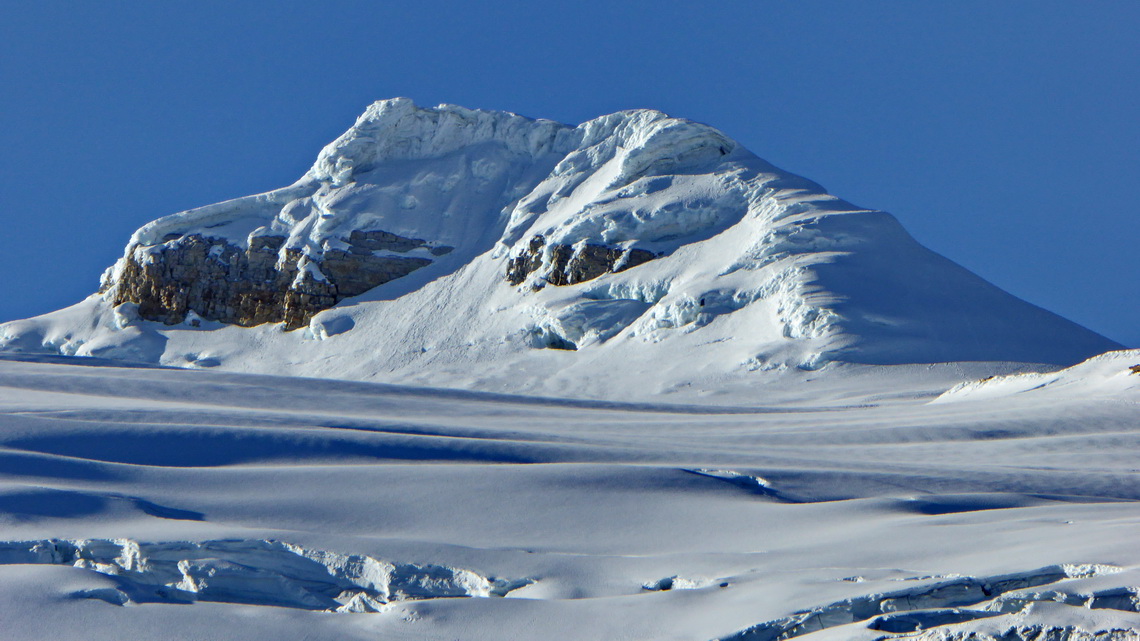 Tuesday, 03 February 2015 19:36
Nevado Puracé is with 4646 meters sea-level the highest mountain in the area of the beautiful city Popayan in the southwest corner of Colombia (see article Nevado del Tolima and Farallones de Cali). It is an active and heavily smoking volcano in the Cordillera Central (central range) of the Andes which erupted in 1977 the last time. Still it is called Nevado - Snow mountain but due to global warming we saw no bigger snow fields on its top.
The eastern side of Nevado Puracé leads to the Rio Magdalena. This river is called Mother of Colombia because it is the longest one in Colombia, many provinces are on its shore with huge population and it crosses the nearly the whole country from the Ecuadorian border to the marvelous Caribbean beaches. The upper Rio Magdalena valley is a beautiful, pleasant, lush and fruitful area with two Cultural UNESCO World heritage sites: San Agustin, which is famous for its several 1000 years old effigies and Tierradentro, which is grand for its mystic tombs.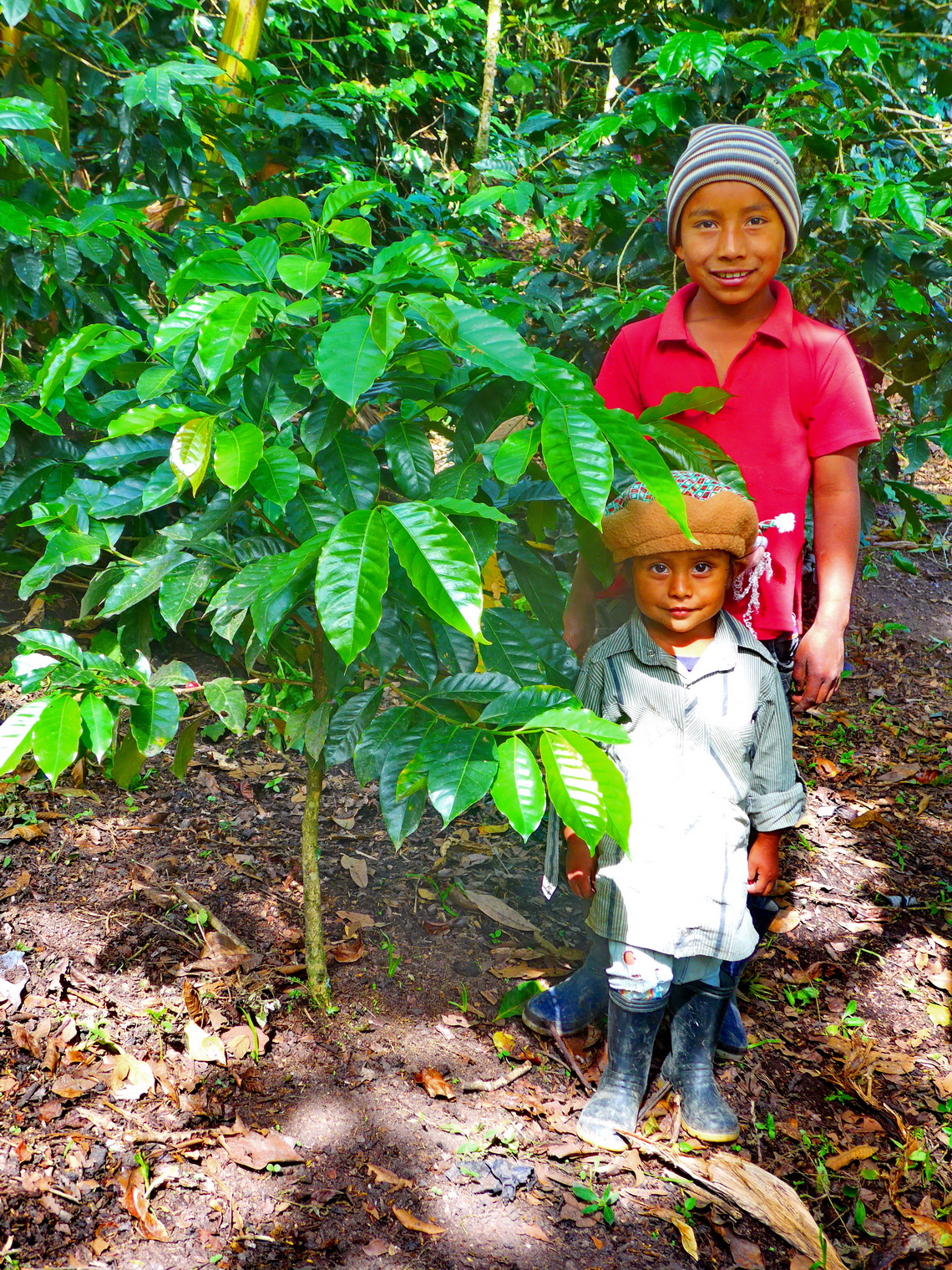 We came to Colombia in the late afternoon of December 16th 2014 and we headed to the little town Tuquerres to visit Laguna Verde and Volcan Azufral. But it was raining cats and dogs when we wanted to start early next morning.

Saturday, 24 January 2015 20:31
Cayambe is a mountain of superlatives: It is with 5790 meters sea-level the third highest peak of Ecuador. It is the only place on the equator of our planet where you find ice and snow permanently. It is a perfect white volcanic cone which a tremendous huge mass of ice.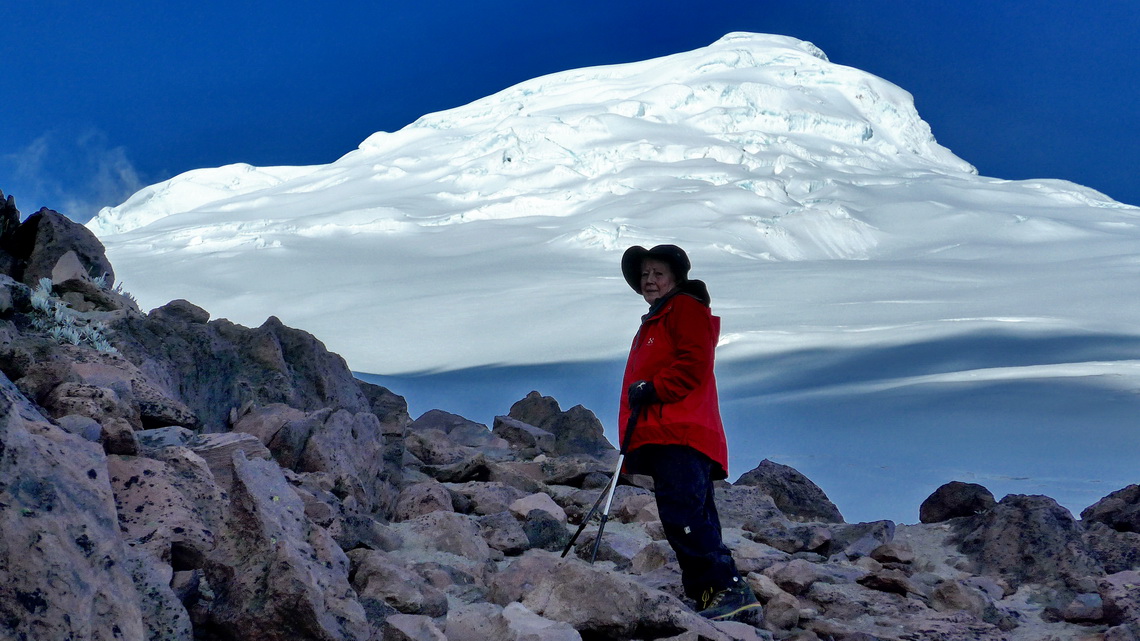 Before we dared to go to Cayambe we had climbed up 4790 meters Corazon which is few kilometers south of Quito west of the little town Machachi. Corazon means heart and indeed with some fantasy you might find a heart in its shape.
Saturday, 24 January 2015 18:21
The little village Misahualli is the main touristic destination in the eastern part of Ecuador - El Oriente in the hot, humid, green and lush area of Amazonia. It is located on shore of the river Rio Napo, one of the mightiest tributary of the Amazon river. Misahualli is an ideal base for trips into the jungle with a very good infrastructure.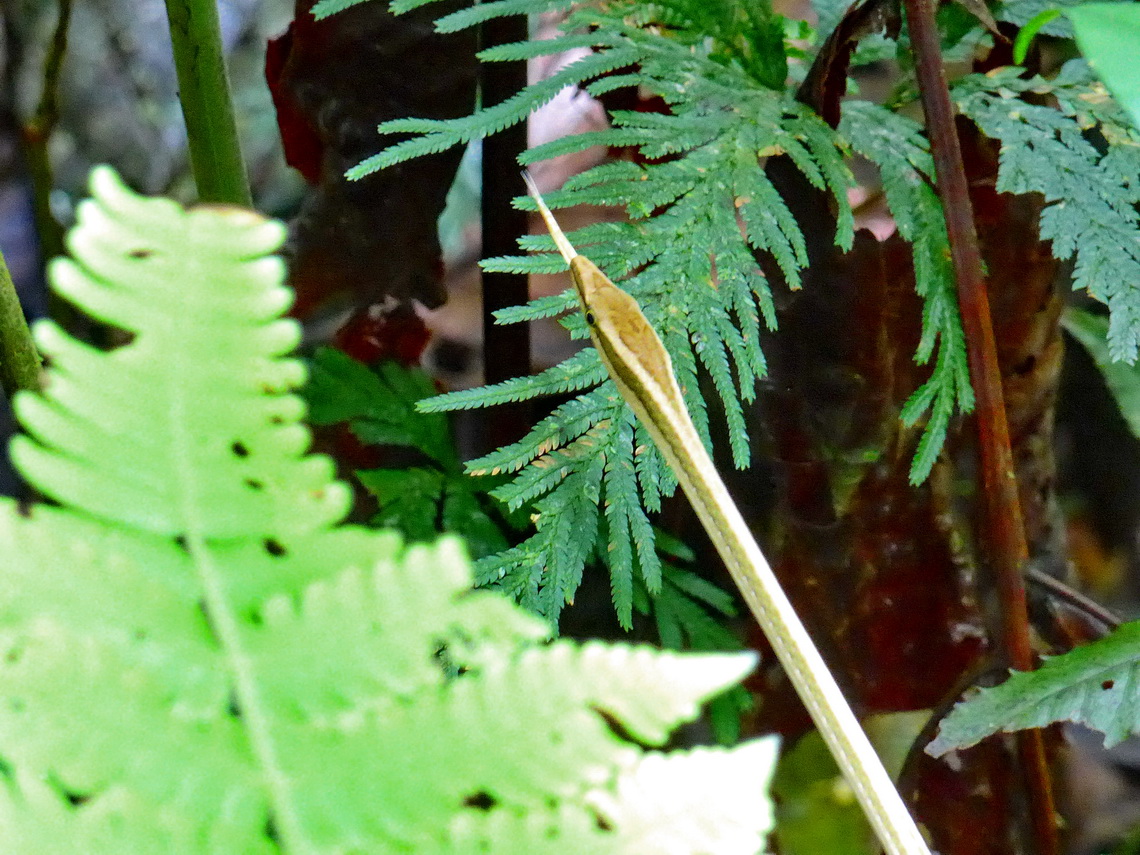 We had been already two times in Ecuador, firstly in May 1981 and secondly in January 2004. 1981 we had been visiting the indigenous people Aucas- an exhausting 5 days trip. 2004 we had taken a public boat to Coca - a 10 hours voyage, which is no longer possible because today is a good paved road to Coca and the public transportation is done with buses. Tommy had been never in Amazonia, thus we decided to travel a third time to Misahualli. Again it was an amazing trip into the wonders and secrets of Amazonia.
Page 3 of 10