Majestic Sierra Madre Oriental stretches more than 1000 kilometers from the border with USA to northern Puebla in central Mexico. West of this range is the huge Chihuahua desert in its northern part, east are the Mexico's Gulf coast plains. Sierra Madre Oriental is famous for its rich biodiversity. Large pine-oak forests are found up to the highest mountains with more than 3700 meters sea-level. Limestone dominate its geology. Huge caves, sharp pinnacles and steep walls are common. Nearly in its center is the metropolis Monterrey, which is with more than 4.5 million inhabitants the third biggest city of Mexico.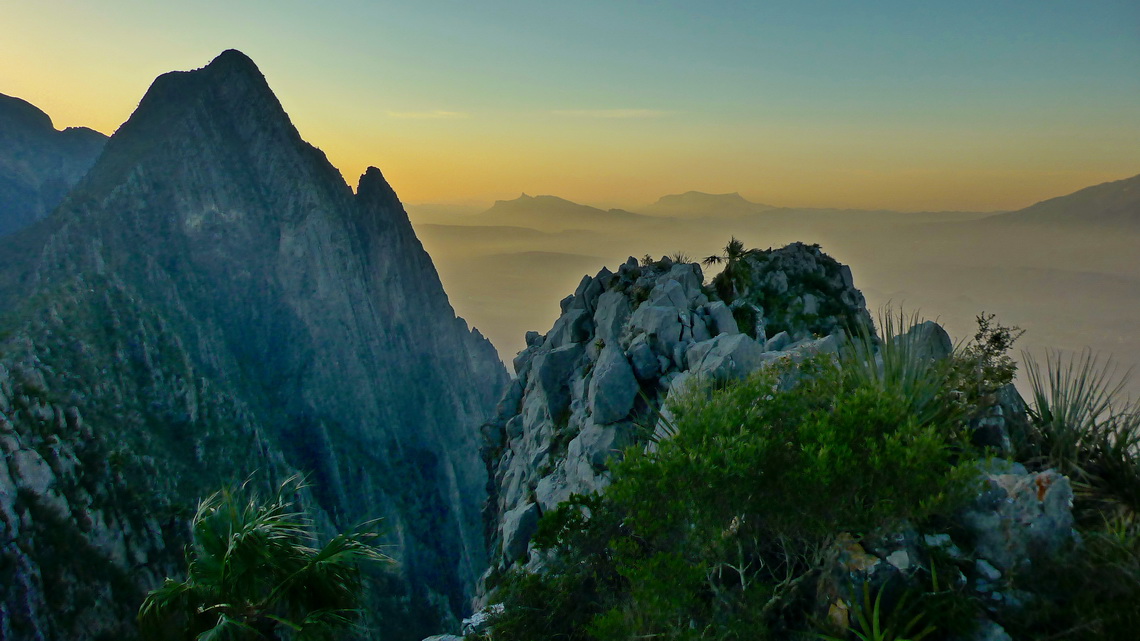 Its tallest peak La Viga or Cerro San Raphael (3716 meters sea-level) is covered sometimes by snow in winter. It can be climbed up by a strenuous hike of 5 hours from the saddle east of the little village Los Lirios. We were very lucky because it started snowing when we returned to our car.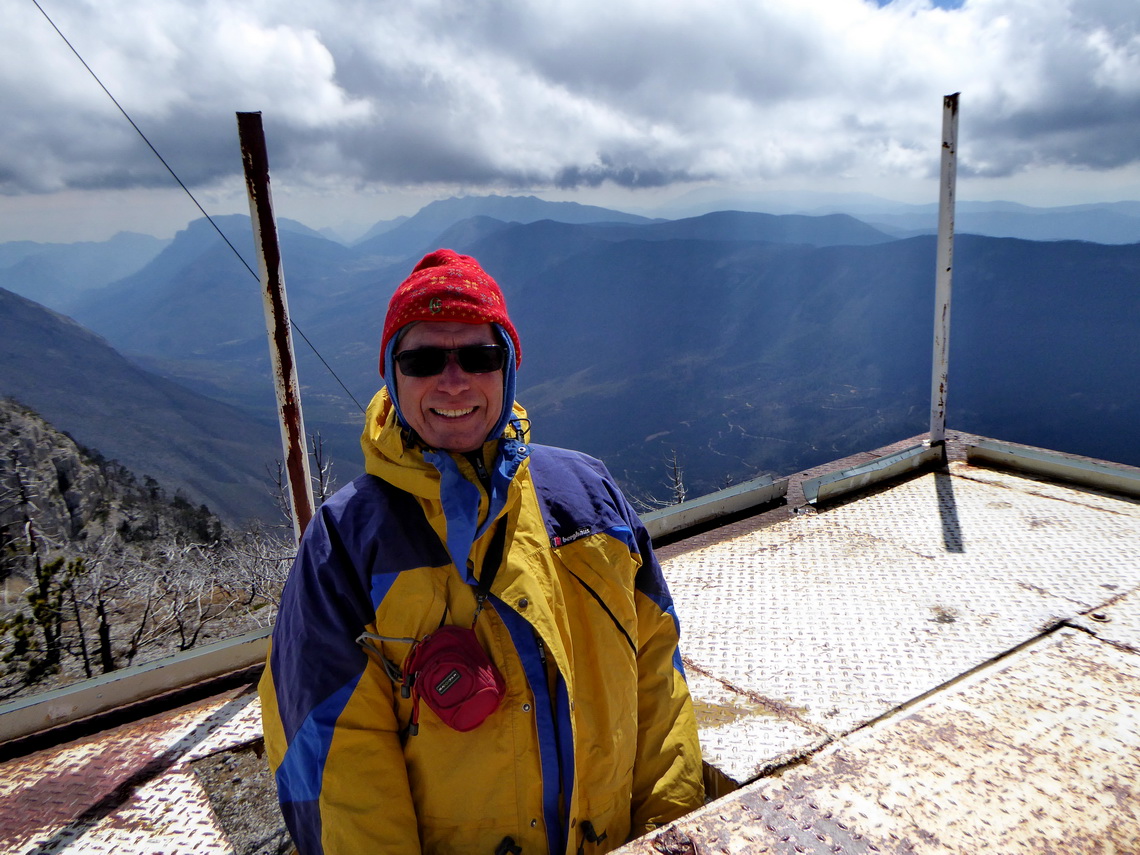 Before we started our trip to La Viga we had climbed up 3151 meters high El Penitente, also an excellent mountain hike. Starting point is the village Sierra Hermoso on its southern foot, which is close to the city Saltillo. We had asked in Sierra Hermoso for safe camping place. Jorge had led us to his cabaña (hut) where we had spent two wonderful days in the middle of nowhere. Also in Los Lirios we had had found a pleasant cabaña nearby the trail to La Viga. Geraldo is the owner of it and of the only grocery in Los Lirios. Both hikes are included in the GPS coordinates file of Mexico North.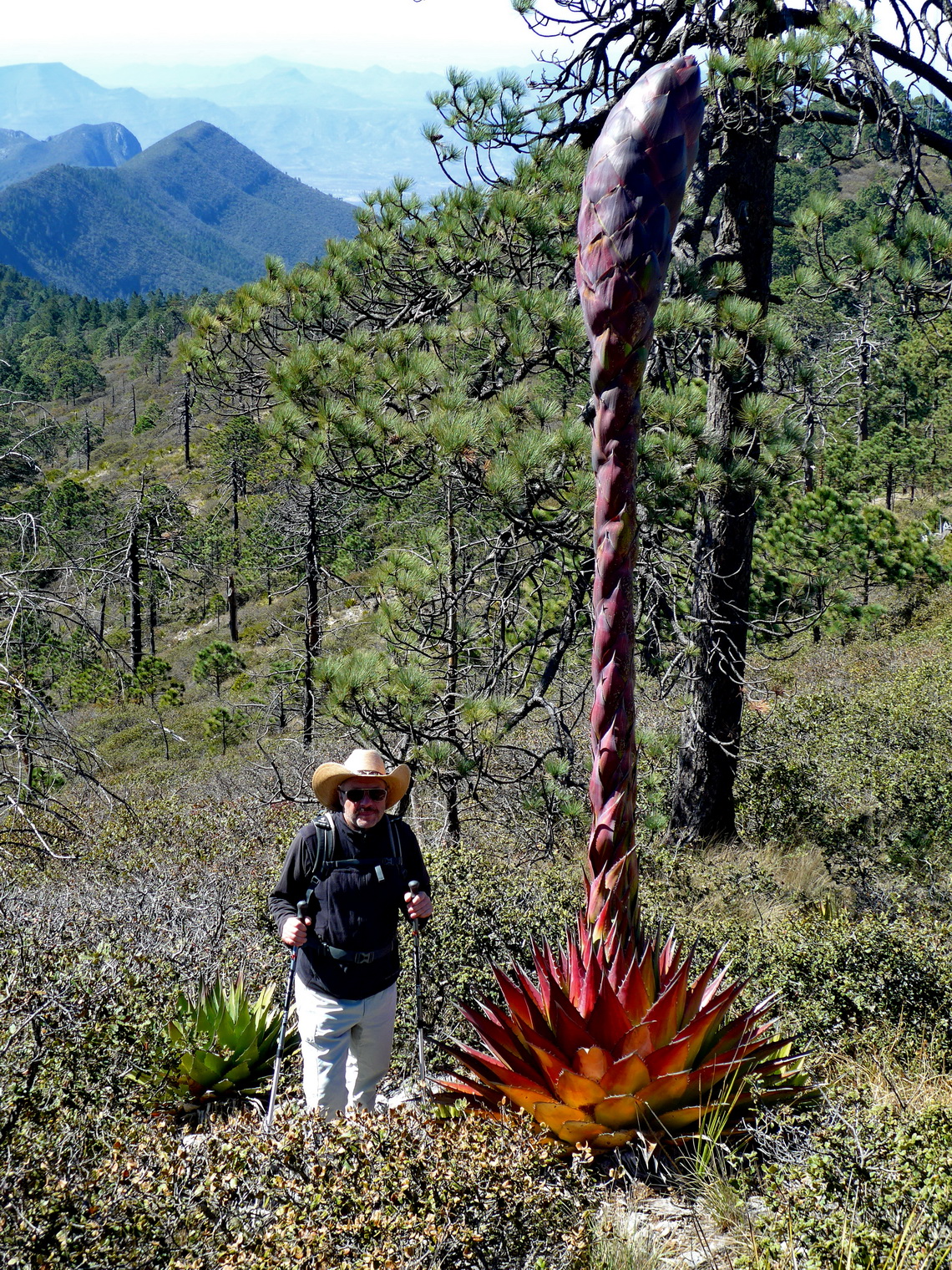 We headed the narrow road from Los Lirios eastwards and stayed one night on the nice campsite Asador2 (GPS coordinates: N25° 22.208' W100° 12.049'). A super round trip from there is the saddle Puerto Gringo and we continued to the summit Cerro Puerto Gringo. The last part of the path was a little bit sketchy and thorny but its was worth to enjoy the beautiful views into the valley up to the outskirts of Monterrey. Our track is included in the GPS coordinates file of Mexico North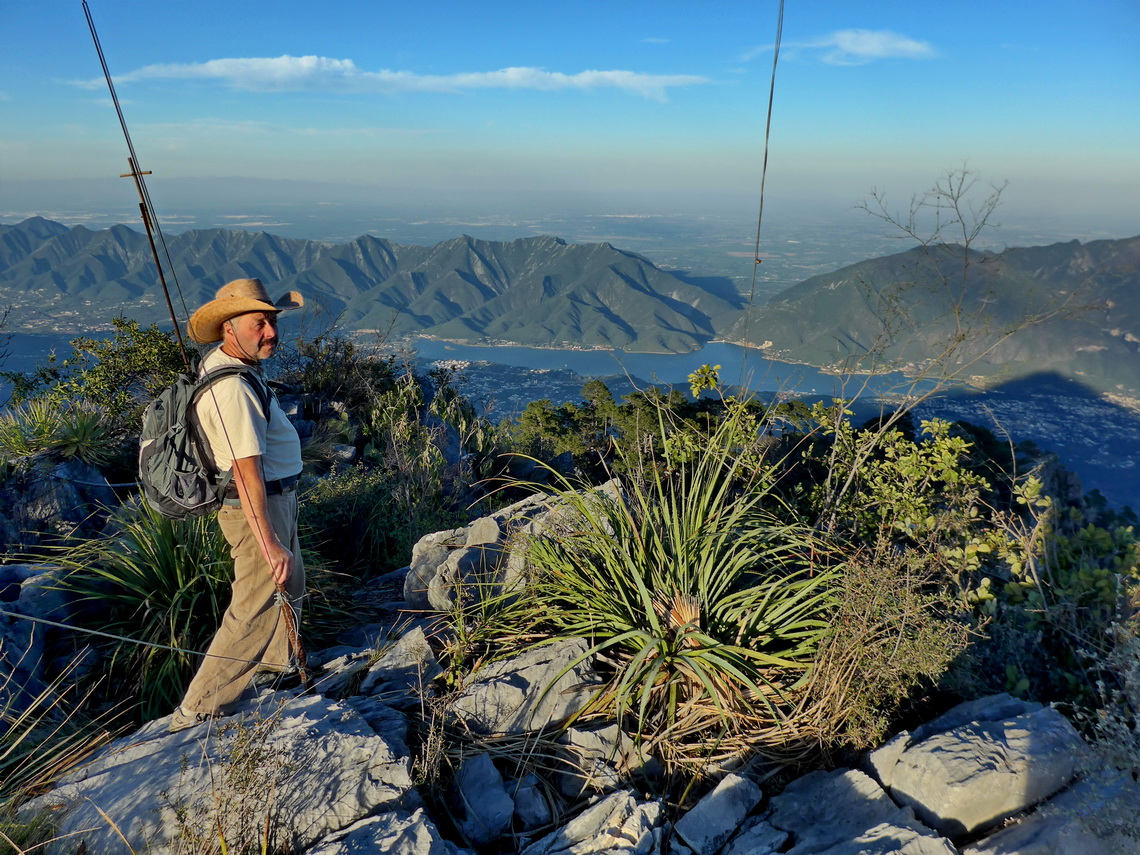 Monterrey is one of the wealthiest cities in Mexico and the most "Americanized". Its downtown could be anywhere in USA. It is the industrial and commercial center of northeastern Mexico. Its roots are concrete and steel manufacturing which are still in production. But its traffic is the most horrible one we enjoyed in Mexico. We spent several hours in traffic jams. In addition its smog and air pollution is many times dramatic.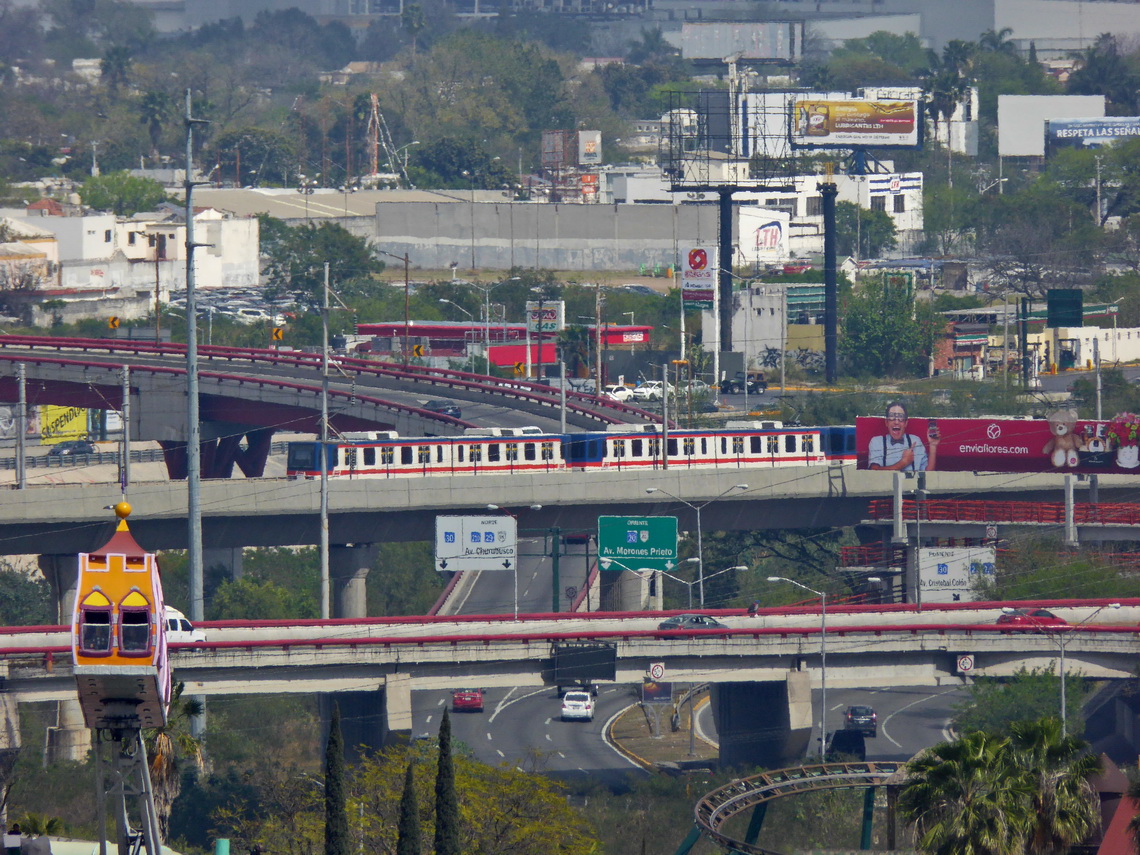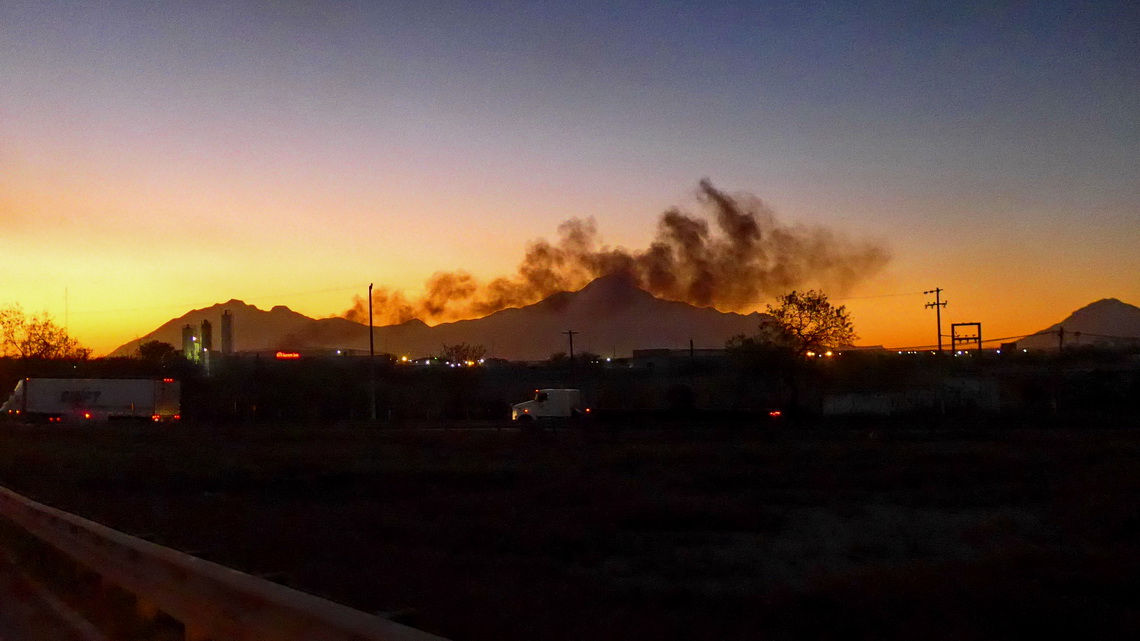 We spent our first nights in the surroundings of Monterrey on the campsite of the Bahia Escondido touristic complex despite its bad description in iOverlander (GPS coordinates: N25° 24.840' W100° 07.467') We negotiated with its staff that we don't need the fancy facilities like sauna and they made us an acceptable price: We paid less the 20U$ for three people including electricity and hot showers. We could park our little motor-home and we took a taxi for 5U$ to the bus station in Santiago. The bus to Monterrey cost 2U$ per person and it stops closely to the park Parque Fundidora which is the main attraction of Monterrey.

Monterrey is proud of its industrial history which you might feel in the Parque Fundidora. Its highlight is Horno3, a former steel manufacturing oven. We spent hours to enjoy the views from its top and to learn a lot about steel production which is a fascinating topic.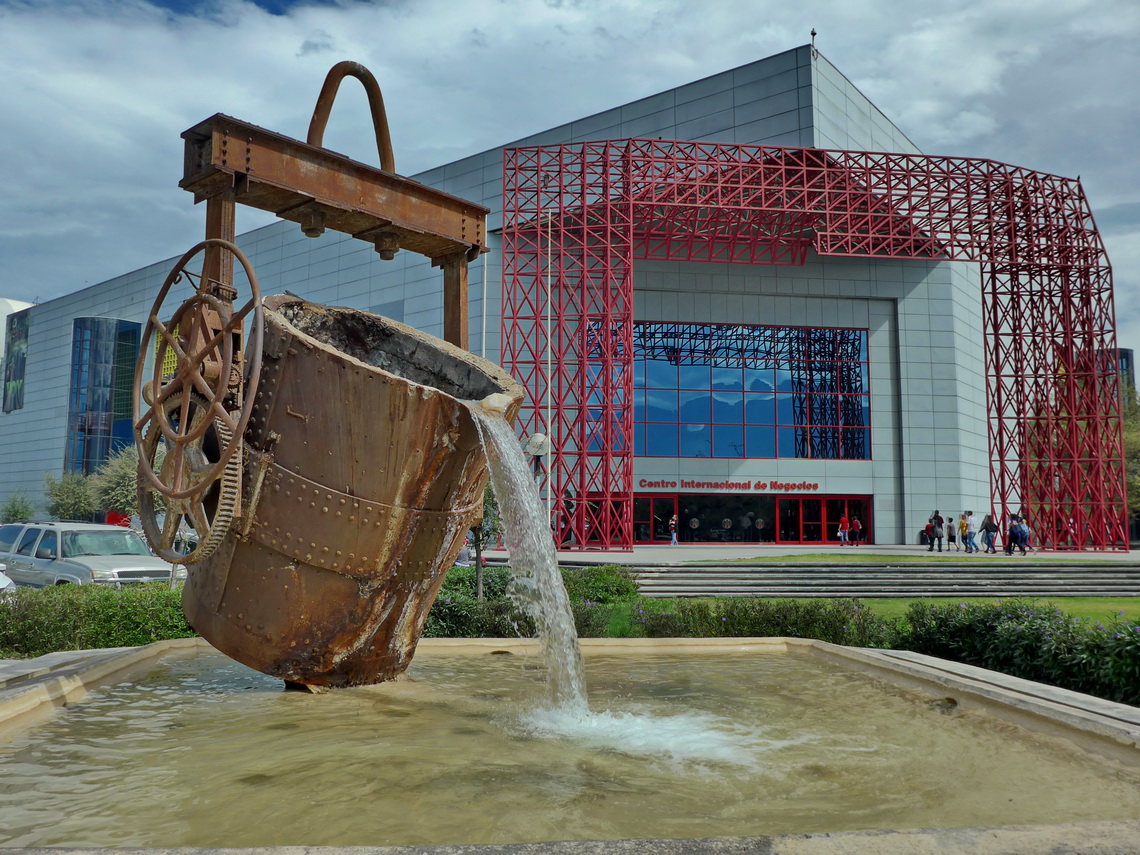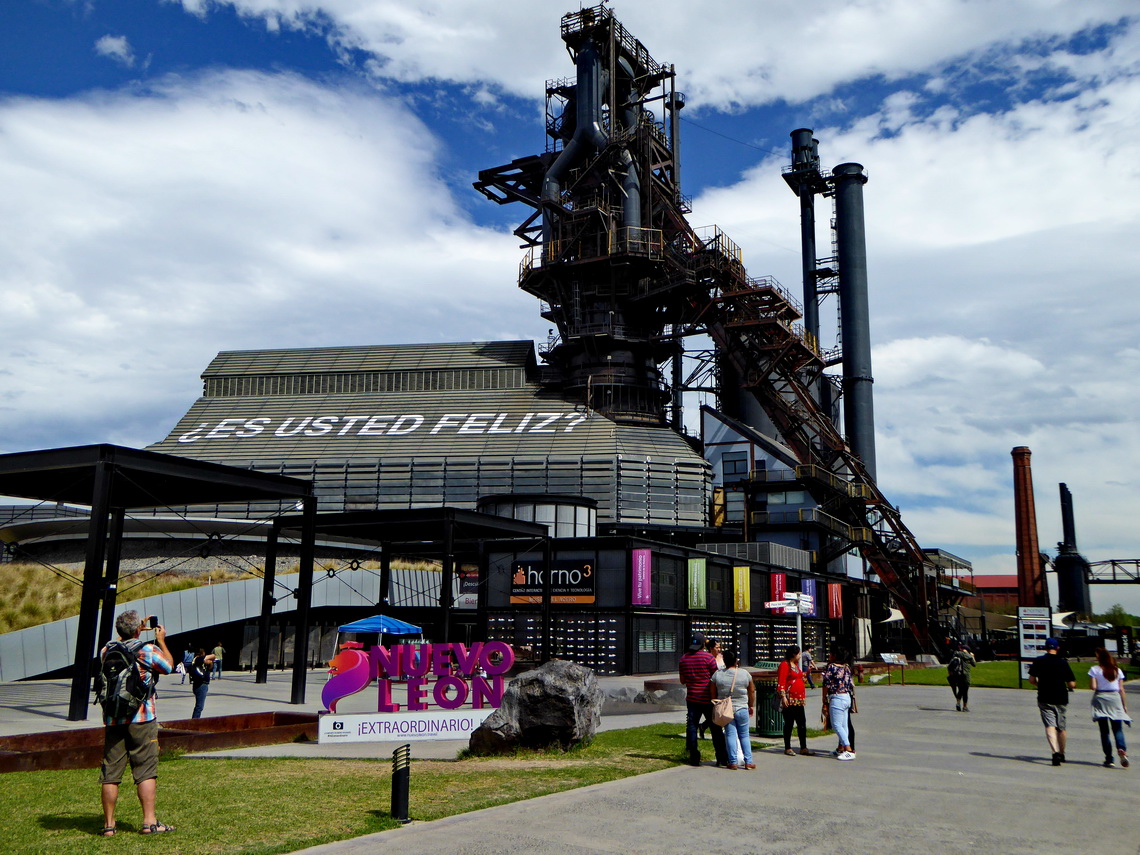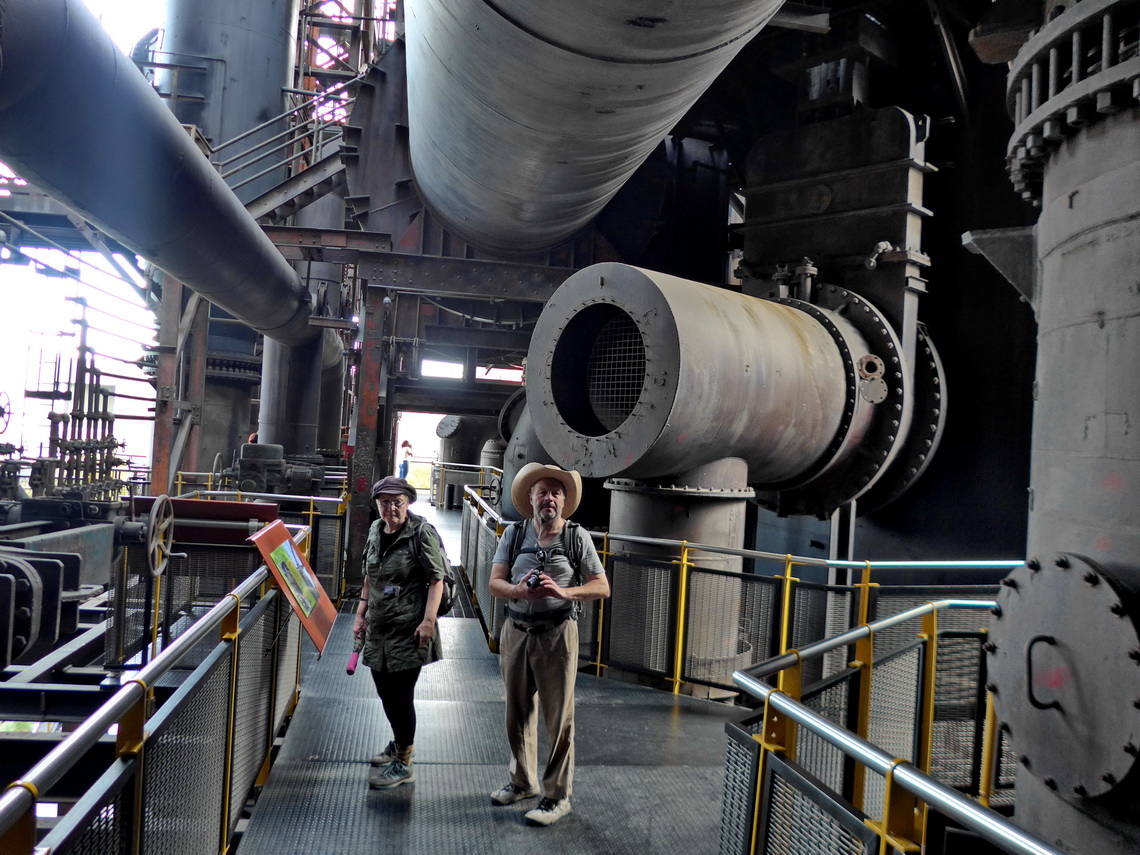 Monterrey is surrounded by tall mountains and we wanted to visit some. We drove through its fancy quarter San Pedro Garza Garcia into the park Reserva Nacional Chipinque. In the late afternoon we hiked to the smaller peak El Pinal (1503 meters sea-level) which is adorned with a tower - not accessible for public like on La Viga (see above). The views to Monterrey were splendid and we understood its vastness.
It is not allowed to stay over night in the park but we could spent a safe and quiet night in front of its guarded gate. The only disadvantage was that we had to pay the entrance fee again on the next day. There were a lot of interesting trails on the maps in the parks and also Summitpost and Wikiloc describe some interesting mountains. We chose the moderate hiking peaks La Ventana and A las Antenas because there is a loop possible. We dressed our mountain trousers, anoraks and boots on the parking lot at the end of the street, and hiked several hundred meters the path up.
Suddenly a closed gate came and a ranger forbade us to continue. We have to apply three days in advanve for a permit and we have to take a guide. Any negotiations with him like we had beeen on all major summits of Mexico exept Popocatepetl was fruithless. We had no chance and returned angrily. There was neither hint on the maps in the park nor in the above mentioned internet pages about this limitation. Later Marion and Tommy hiked to the mine Mina de San Francisco which is closed to the other side of our planned loop. Everything was open and our intended peaks were signaled with signposts. We wonder what might happened if we decided to do the loop in the other direction?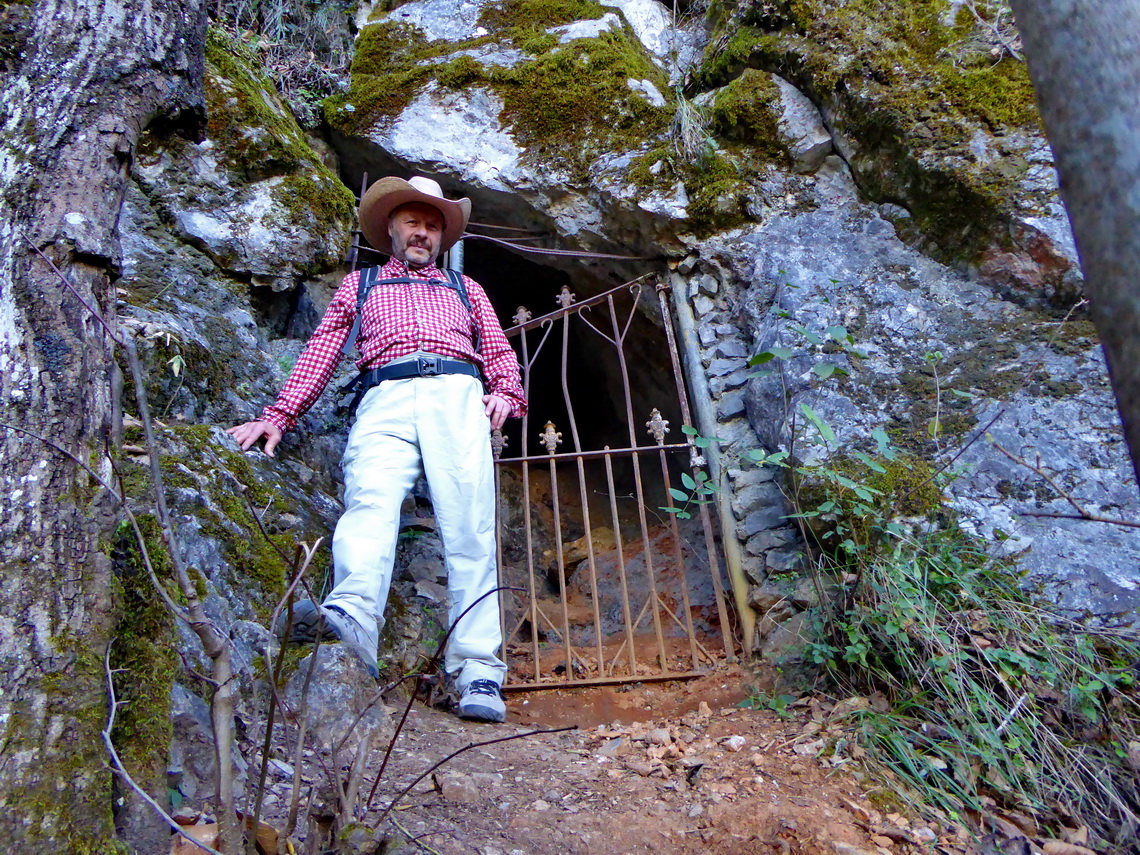 Tommy spent his last night with us on the fine campsite La Posada in El Potrero Chico which is a world class climbing area (GPS coordinates: N25° 57.436' W100° 28.572'). Many younger people from USA demonstrated their power in countless and very difficult climbing routes in the steep walls of the mountain El Toro and others. On the next afternoon we drove to the airport and said sadly goodby to Tommy - We spent a wonderful time together.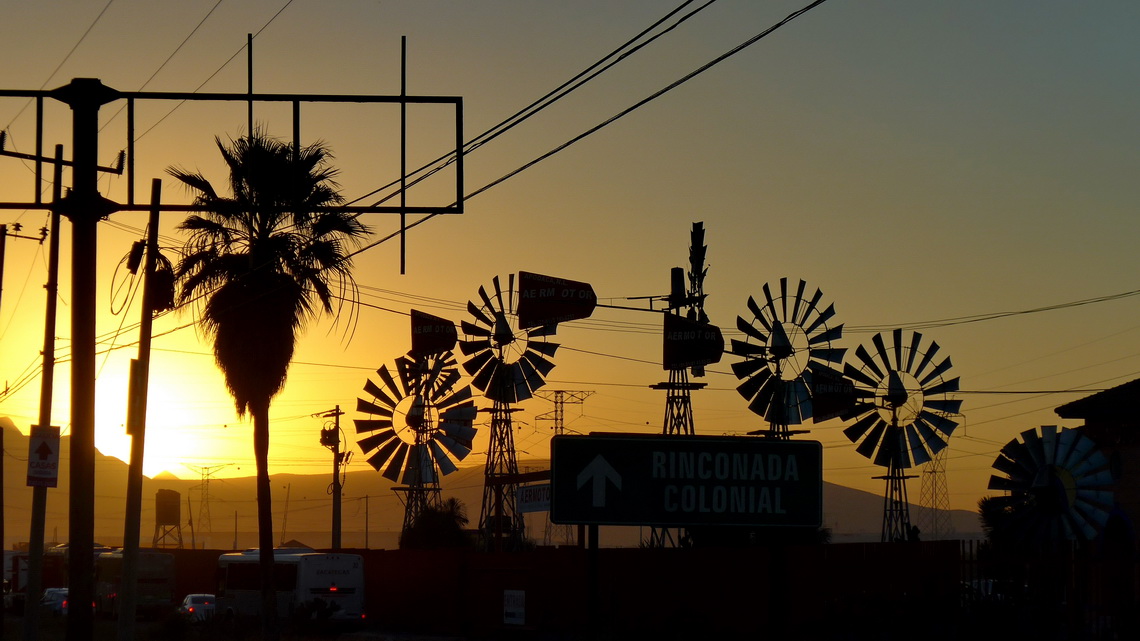 Side story about two minor problems:
After Tommy had left we had some bad luck. First we went to a car repair shop to do some refurbishment on our motor-home. Wages are much higher in USA, thus it is a good idea to do update as much as possible. We had some corrosion around the windshield and asked the car mechanic to remove it and to paint it. He did a decent job but two days later a crack turned up in our windshield. The next days it grew and grew.
The second issue was our car insurance for USA. When we had been in Toluca our uncle Poldi had organized a visit of an insurance agent. He had promised us that it is easy to get a Mexican insurance for a foreign car easily which is valid for USA and Canada, too. He had sent us an official quotation with a good price. Now Poldi was sending a lot of Emails and he tried to reach them by telephone many times but everything was dead.
Alfred went two times by bus to Monterrey to organize a new windshield and to clarify the status of our needed insurance. It is the international company ABA Seguros. They have a big tower, a real palace with mirrored windows, in Monterrey's fancy quarter San Pedro Garza Garcia. It was really difficult to get access to somebody who takes care about our problem. Elizabeth was very kind and helpful but after seeing our quotation she turned out that it is invalid because the offered security is possible only for Mexican residents and cars!
Elisabeth asked me to come back at noon because she had some ideas to solve this issue. When I returned she gave me a contact person of Baja Bound where we had obtained our car insurance for Mexico via Internet. Funnily it turned out that our existing policy for Mexico was from a daughter company of ABA Seguros! Alfred phoned as fast as possible the contact person of Baja Bound but she mentioned that she can offer security only for Mexico. What a mess!
But I got another contact person, Isabel Gonzales in Ensenada (Email: This email address is being protected from spambots. You need JavaScript enabled to view it.). She asked the US company National Unity if they can give insurance for a German car and they said yes. After sending all needed documents they were quiet again for several days. Isabel tried to contact them but she had no success. There was a warning on her computer for our case. We suspected that there is a new law with the new government. Again a real mess. But finally they sent our policy on the same day we got our new windshield! And we celebrated with a lot of red wine!
We would like to thank very much Poldi, Elisabeth and Isabel for their outstanding support.

In between we hiked up two mountains close to El Potrero Chico and we visited Cuatrocienegas. It was very hot in El Potrero Chico. Thus we started our trip to Cerro Toro in the late afternoon and to the summit of Cerro Plutonio very early in the morning. Both tracks are included in the GPS coordinates file of Mexico North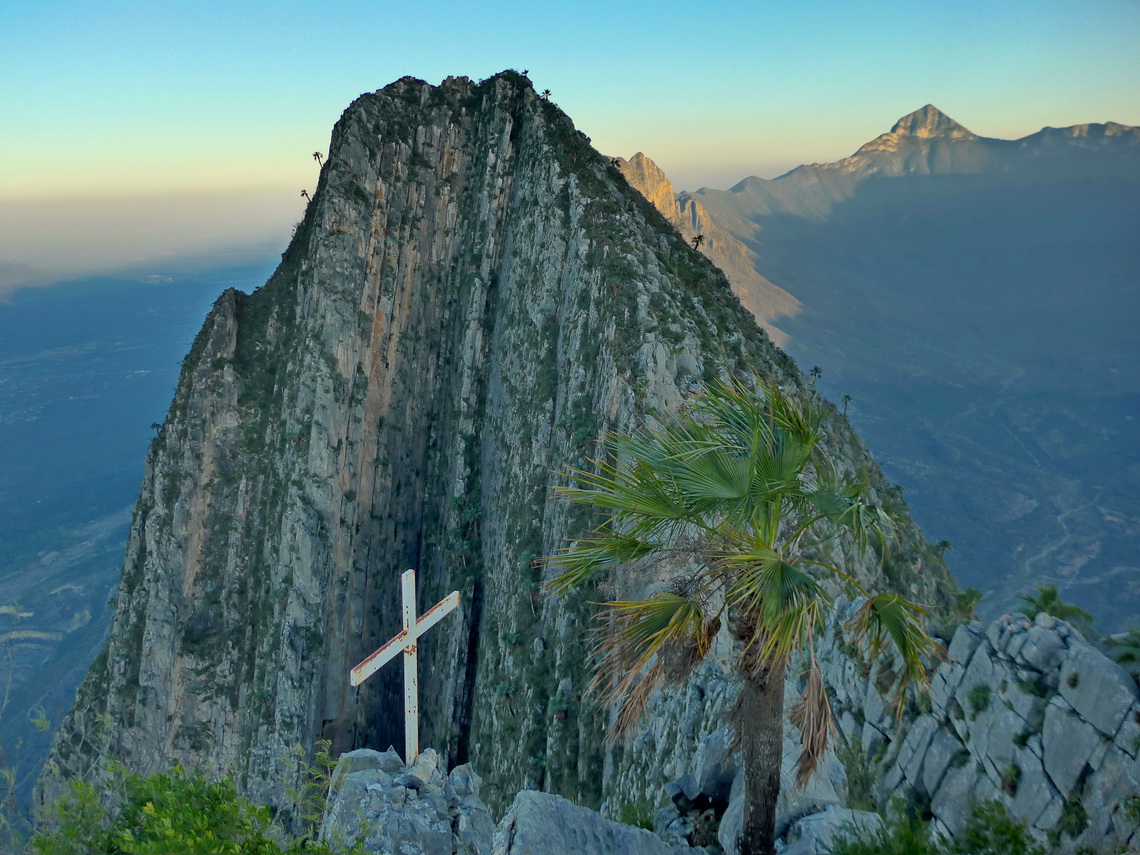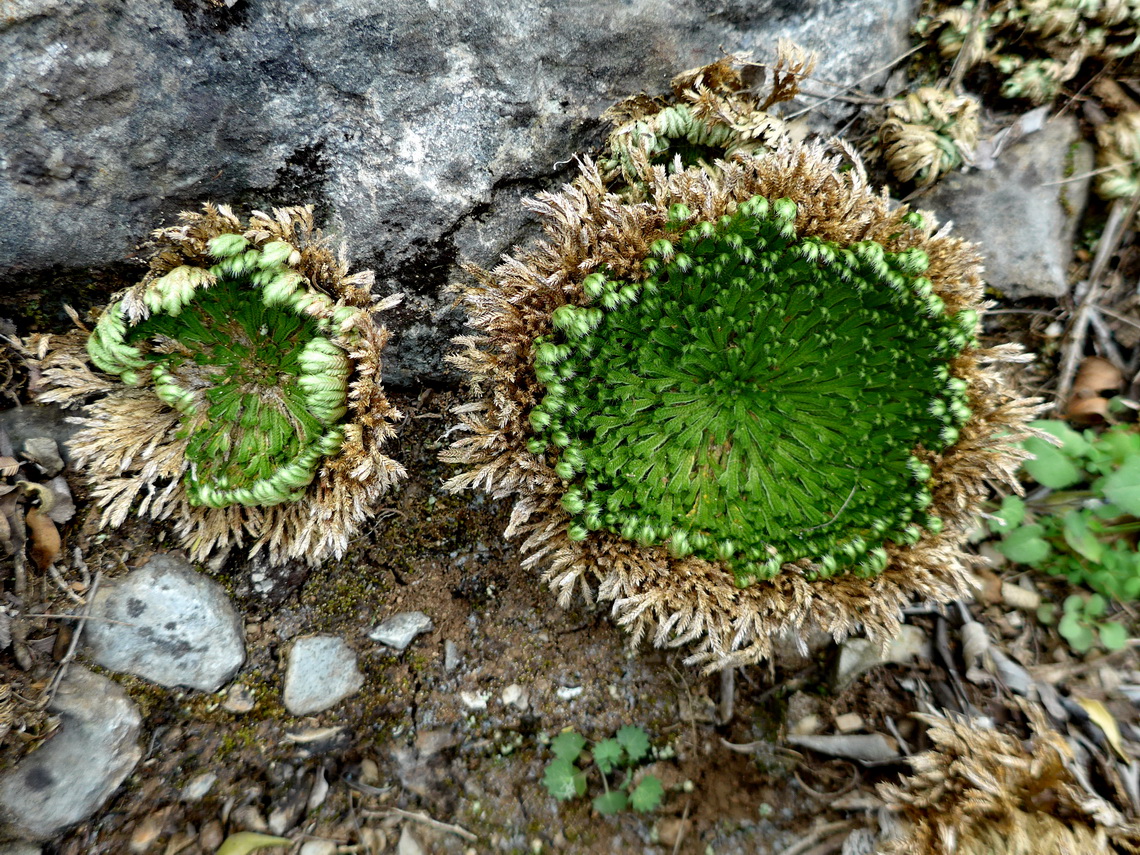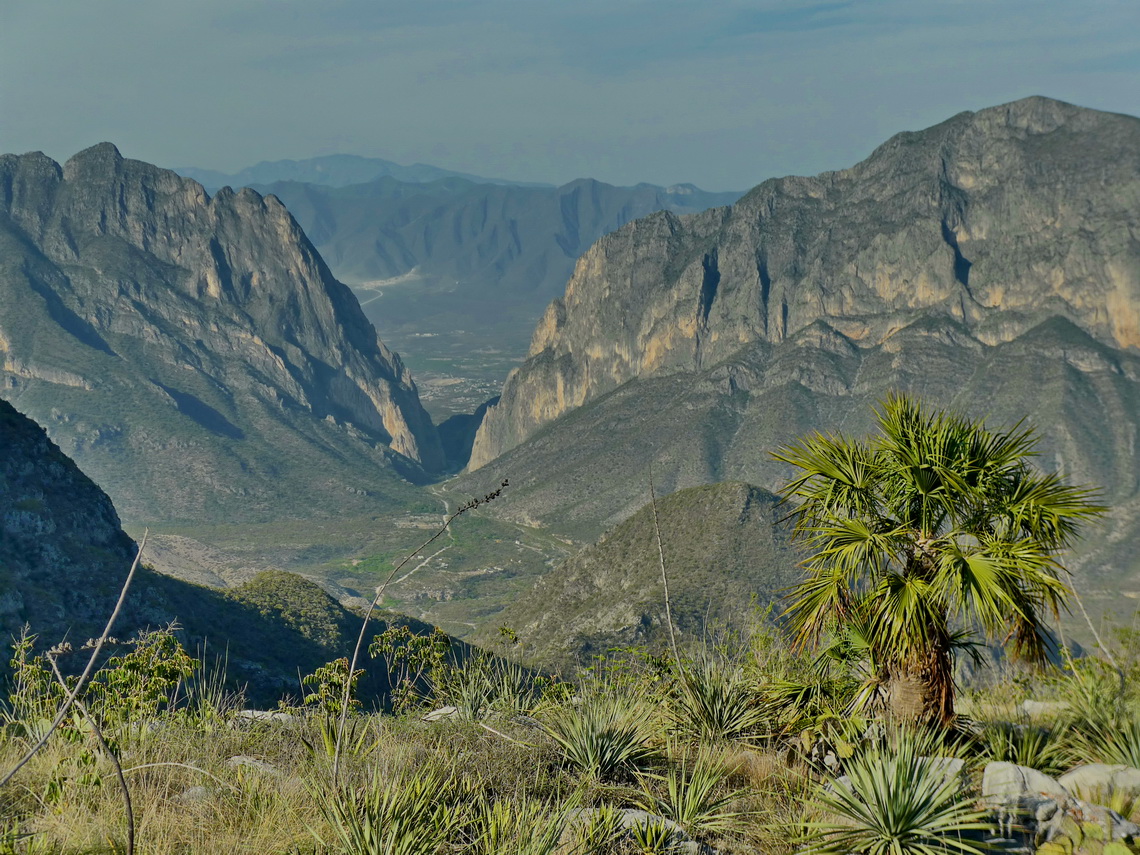 On the way to Cuatrocienegas is the small but very interesting museum Museo Bernabé de las Casas in Mina which a lot of fossils found in the desert. Half the way we stayed the night on the PEMEX gas station in front of the little restaurant Doña Frory. The diner was excellent there and the people very friendly. Next morning the owners Georgina and Raul came to our car and were happy that two Germans had enjoyed their food. They took a lot of pictures and we had so much fun - Thank you very much Georgina and Raul.
Of course we stopped at Doña Frory again when we returned to Potrero Chico. It was delicious afresh. We strongly recommend this nice restaurant and to spent the night there without any costs, which is appreciated by Georgina and Raul (GPS coordinates: N26° 45.387' W101° 24.590').
Cuatrocienegas has two highlights: The incredible blue water of the little lake Pozo Azul in the Área de Proteccion de Flora y Fauna and the beaming white dunes Dunas de Yeso. but we found a third one: The campsite La Maquina, a former mill (GPS coordinates: N27° 00.328' W102° 04.668'). Her owner Lulu is such a nice person. We spent three wonderful and pleasant days on La Maquina and had so much fun.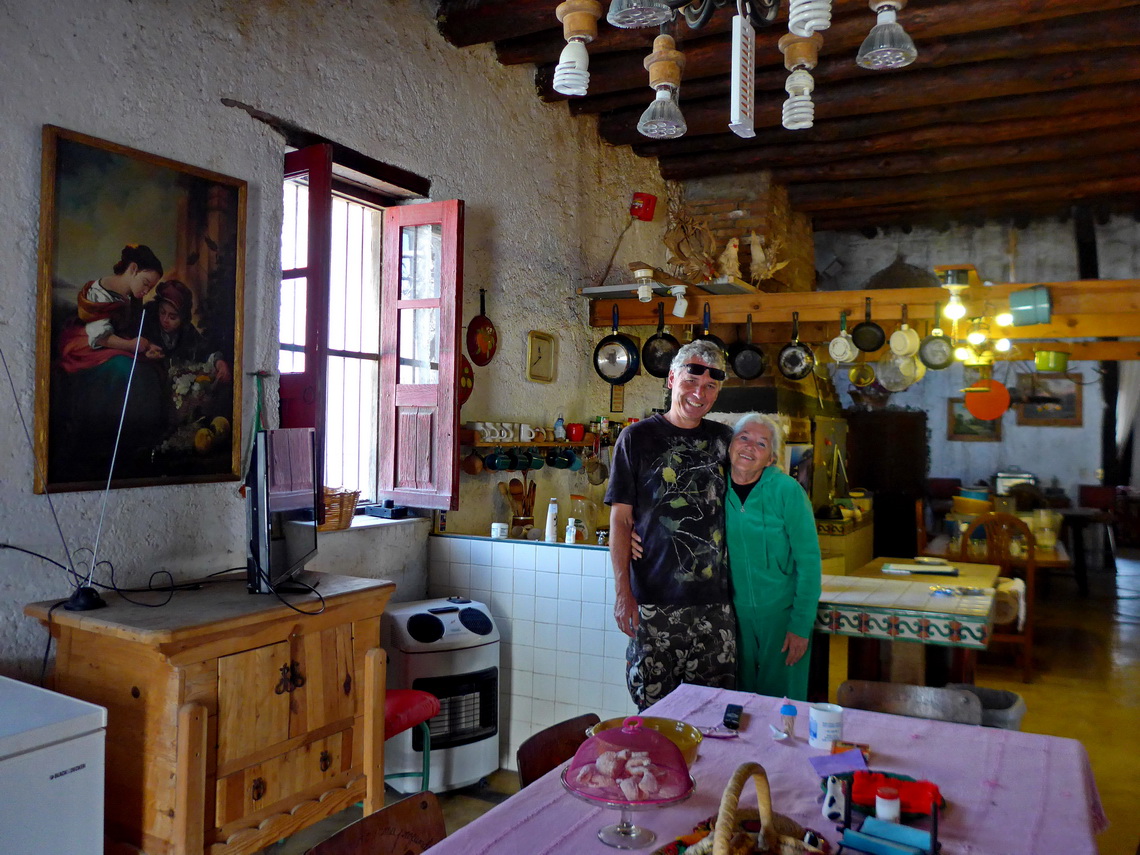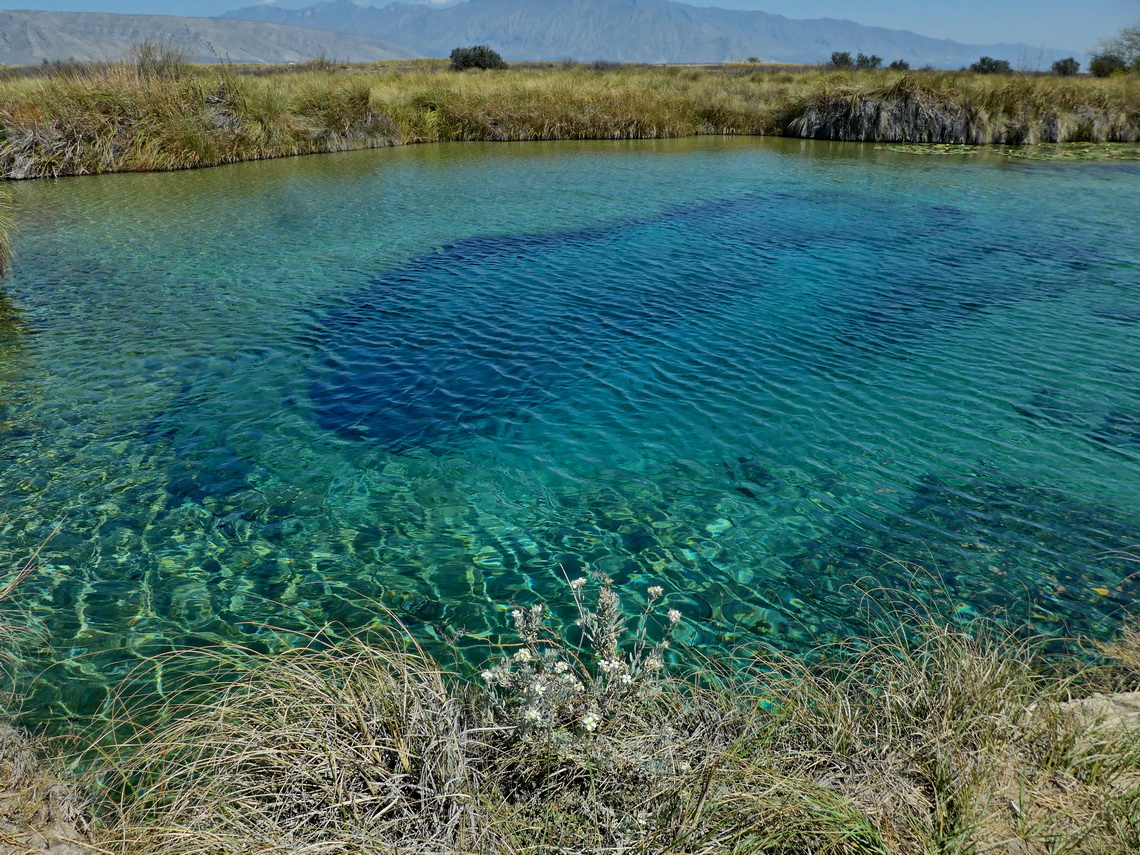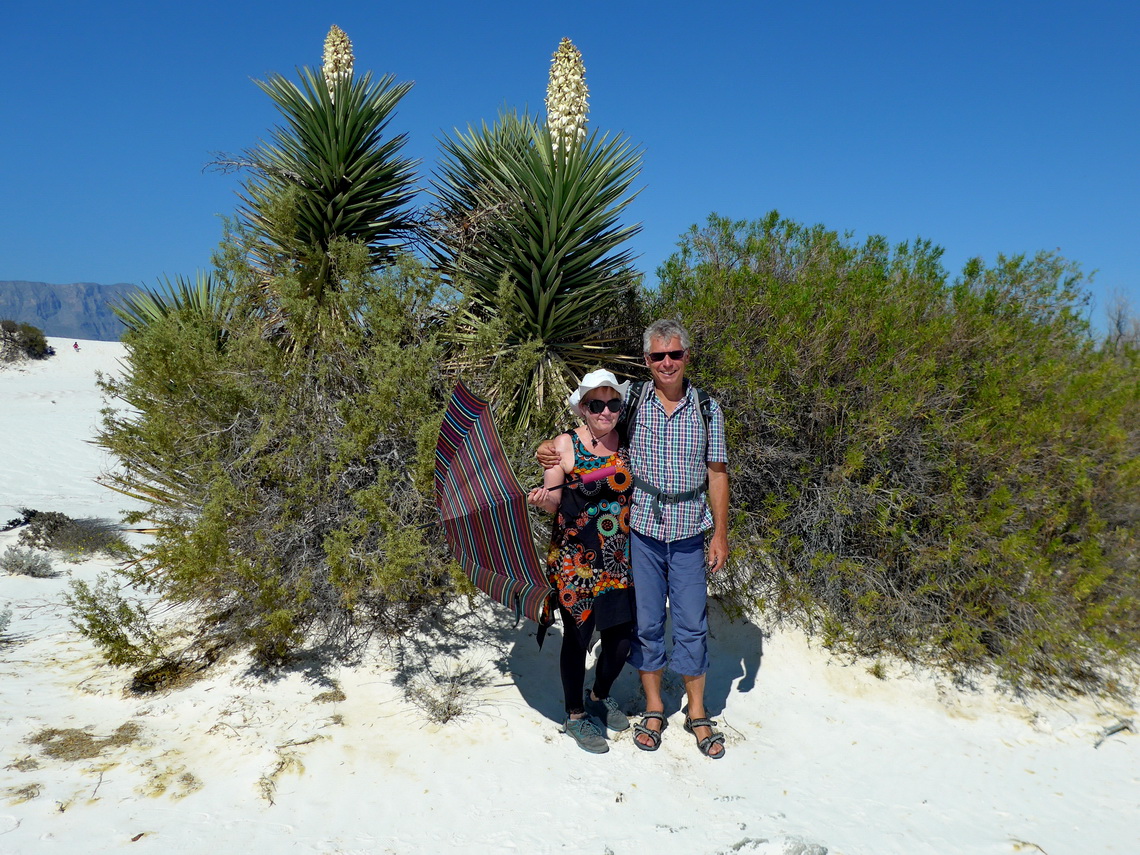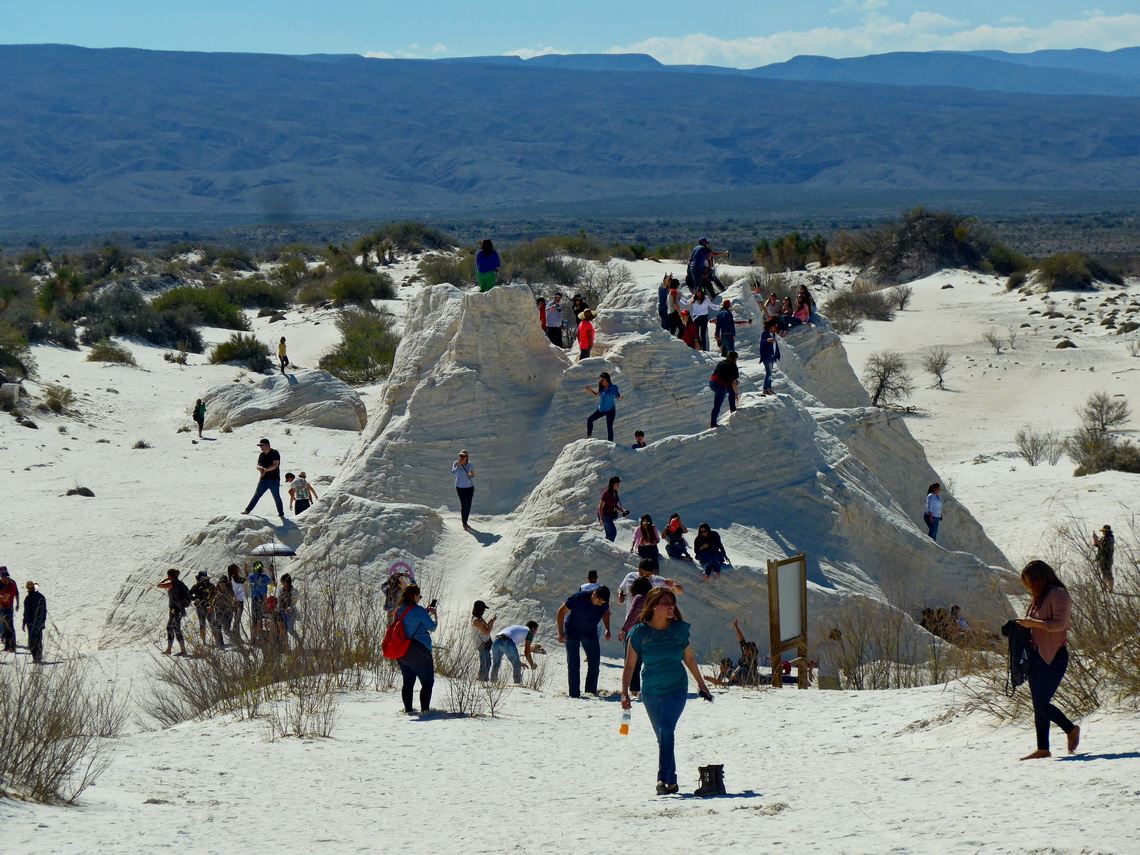 When we came back to Potrero Chico we got a new windshield and our insurance policy for USA on the next day (see side story above). Thus we headed northwards on the next day and stayed a noisy and unpleasant night on the PEMEX gas station in Morelos. On March 9th 2017 we crossed the border of Ancuña / Del Rio to USA which was no big deal - Bye bye Mexico!
For more pictures, please click here              For a map of our itineraries click here
To download the GPS coordinates file of Mexico Central, click here