Marion and Alfred Lorenz
Sunday, 08 March 2015 17:27
Panama is a marvelous country for travelers with gorgeous beaches, lush rain forests, friendly people and some mountains. Indeed its highest point Volcan Barú is more than 500 meters higher than the tallest peak of Germany.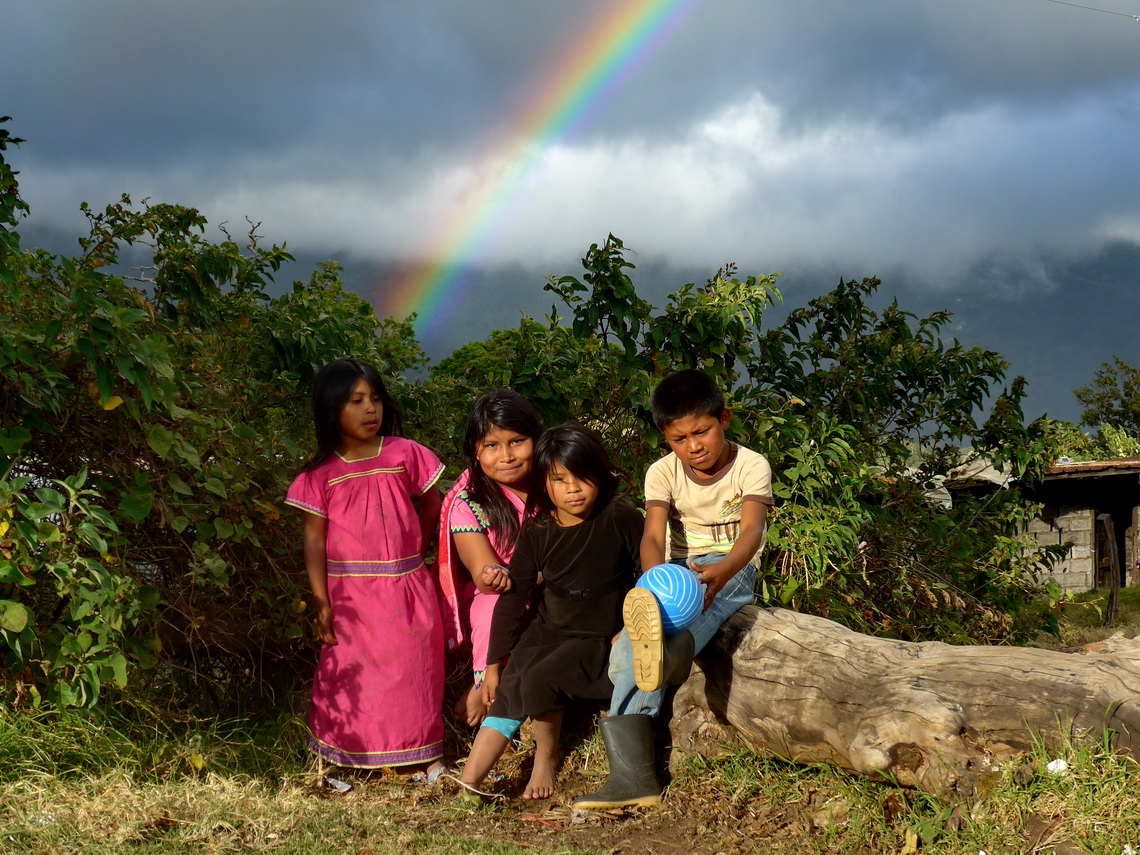 Its size equals Bavaria with less than a third of its population. It is famous for its canal which connects the Atlantic and Pacific Oceans for huge vessels. But there is a lot more to explore. Soon we felt in love for Panama.

Saturday, 01 January 2011 19:09
After more than 4 weeks on board of the cargo vessel we came to South America during sunrise of December 28th 2010. It was a very cloudy and misty day, but the temperature was already very warm despite the early morning. We were so excited to see Rio de Janeiro and being finally in South America!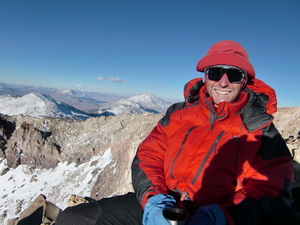 We are traveling through America with our little motor-home since January 2011. In South America we visited Argentina, Chile, Bolivia, Paraguay, Uruguay, Peru, Brazil, Ecuador and Colombia. Beginning of 2015 we came to Central America and continued to Mexico. In March 2017 we crossed the border to the United States of America.

We love nature and we enjoyed many times pristine and remote places with abundant wildlife, for instance in cold Patagonia or hot Pantanal. Our passion are mountains, thus we stayed much time in the Andes and the higher ranges of Brazil, Central America and Mexico. We climbed up several high and important peaks of the Andes like Mercedario in Argentina, Huayna Potosi in Bolivia, Ojos del Salado in Chile and Nevado de Tolima in Colombia. Also we found in Central America, Canada, Mexico and USA some exciting mountains like Cerro Chirripó in Cost Rica and Mount Elbert in Colorado.
In addition we included some articles, pictures and GPS coordinates about Africa, Asia and Europe like our trip to Tanzania in winter 2019, where we climbed up Kilimanjaro.

We have fulfilled our dream to travel from Patagonia to Alaska!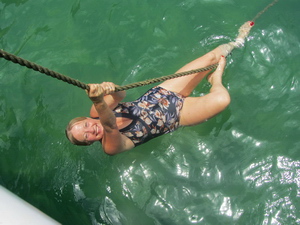 At the moment we are in southern Alaska.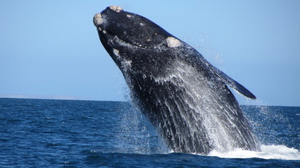 We are happy about every comment, question and hint. Please feel free to subscribe our newsletter, to use our guestbook, contact / email or comment function in the articles. Of course we answer as soon as possible, but it might happen that we have no Internet connection for some days.
Friday, 10 December 2010 20:46
Adamello is one the most famous mountain group in the southern Italian Alps, closed to the lake Lago di Garda. The highest peak is the Monte Adamello, which is 3539 meters high. It overlooks a vast glacier plateau, the Pian di Neve. Adamello has a very sad history: Many soldiers died there during the First World War; mainly due to coldness, avalanches and crevasses.
But there were also heavy fights between the Austrian and Italian armies. You still find a lot of relicts of this war like shoes, barbwires, cooking stuff, stations, ...

We climbed Monte Adamello mid of October 2010, which is relatively late for such a big glacier tour. You should have all glacier equipment like crampons, ice-pick and ropes. There are huge crevasses on the Pian di Neve, more than 50 meters deep. So we started our trip which heavy backpacks at the Capanna Stella Alpina, south west of Monte Adamello. The Capanna Stella Alpina is accessible for smaller cars via the Valle del' Igna. It is a very narrow and steep street, starting from the small village Cevo. Our VW California fitted exactly, we were happy that it is not wider! Cevo can be reached easily from the town Lovere at the lake Lago Iseo, driving up the river Fiume Oglio to the town Malonno.

The Capanna Alpina is just 1400 meters high, so it is more than 2100 meters to the top of Monte Adamello. Fortunately there are many mountain huts and bivouacs on the way. But we had to carry additional gear like sleeping bag, cooker and all the food. Our backpacks were definitely heavier than 20 kilograms!

On the first day we walked to the bivouac Bivacco Salerno, located closed to the Salerno saddle 3100 meters high. It is a beautiful way along the artificial lakes Lago Salerno and Lago Dasazzo.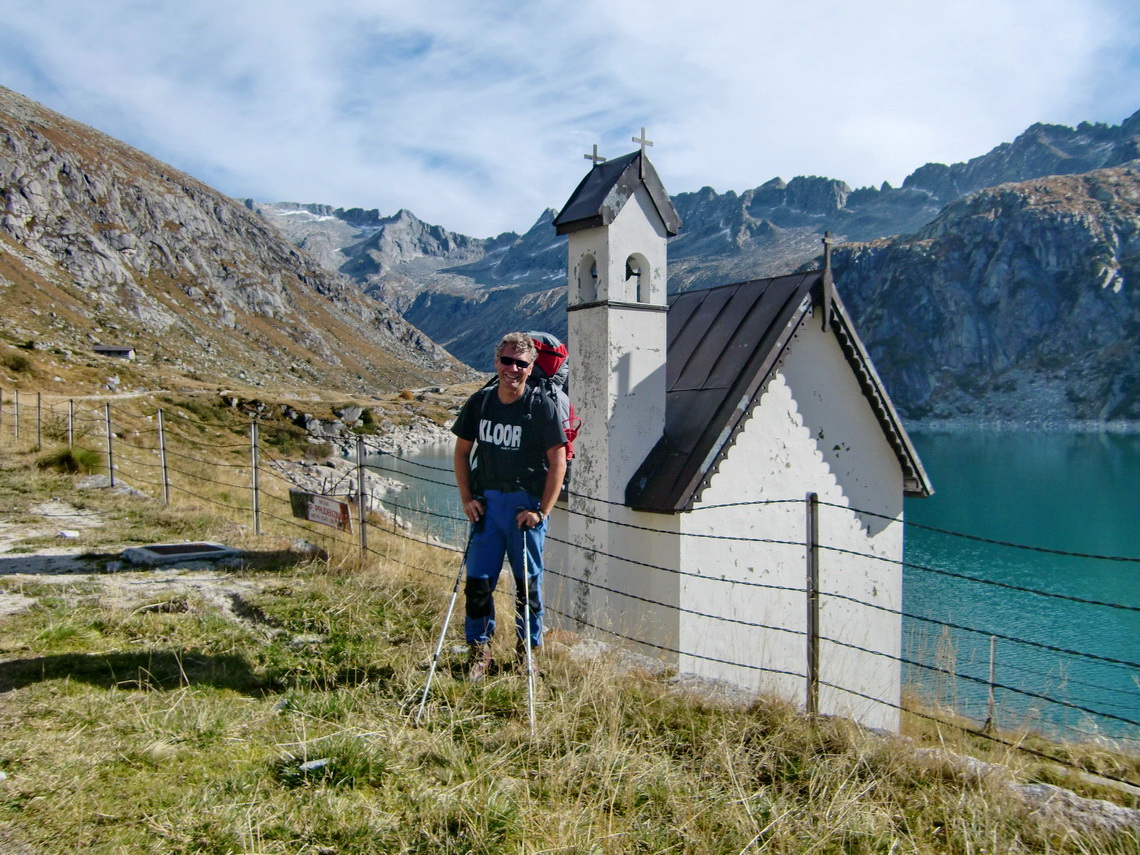 Sunday, 31 July 2011 18:28
Paraguay is one of the smaller and less populated countries in South America located between Bolivia, Brazil and Argentina without sea coast. Small means that it is a little bit bigger than Germany. Less populated means fewer inhabitants than Austria or Switzerland. It is divided by the river Paraguay into two major parts: The western Chaco, which is a flat, hot and arid lowland with very few people and the eastern green highlands with 90% of Paraguay's population. Paraguay was the first state in South America with two official languages: Spanish and Guarani of the indigenous people (also Guarani).
Asuncion is the capital of Paraguay on the huge river Rio Paraguay. It is also the economical center and with more than 1 million inhabitants the biggest city in Paraguay. The second one, Ciudad del Este, is located in the three border area between Argentina, Brazil and Paraguay. It is the boom town due to reduced taxes with many, many shops of all kinds like computers or dresses.
We crossed the Southeast of Paraguay, where some beautiful sanctuaries are situated. Our first destination was Asuncion, which is just 40km away from the Argentine border.

Page 1 of 24