Welcome to Marion and Alfred
Friday, 28 February 2014 05:00
The capital of Colombia, Bogota is with more than 9 millions inhabitants one of the biggest metropolis in South America. It is located 2600 meters high on a plateau on foot of the Cordillera Oriental of the Andes nearly in the center of Colombia. Bogota has a wealthy face with fancy shopping malls but on its other side poverty is still a huge problem like homeless people sleeping on its streets and begging for some money or food. For tourists it is a relative pleasant city with interesting museums and the picturesque old town Candelaria. Bogota is famous of its wall paintings which can be seen almost everywhere. Some demonstrate critics and resistance to political injustices, exploitation of people or social evils.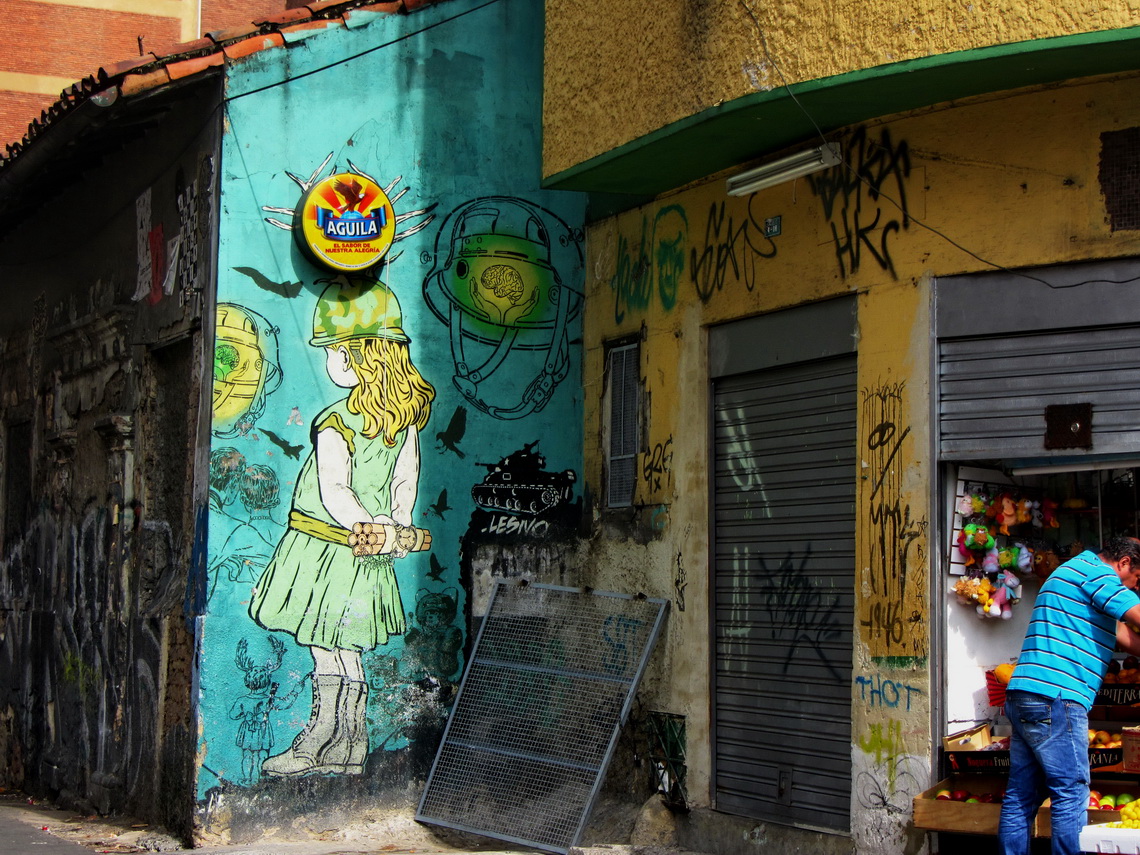 Before we came to Bogota we visited a coffee farm, a must to do in Colombia. Hacienda Guayabal close to Manziales was an excellent choice in a marvelous environment with lovely people. There was a little surprise when we came to the farm after struggling with a steep and narrow road.

Saturday, 01 February 2014 21:52
Majestic Nevado del Tolima is with 5215 meters sea-level the second highest peak of the Cordillera Central in the middle of Colombia, a perfect volcanic cone adorned with a glacier on its top with enormous mass of ice and snow. Full mountain equipment like crampons or rope is essential to achieve the summit. Its access is relatively easy but very long because all possible useful starting points are low, around 2500 meters sea-level.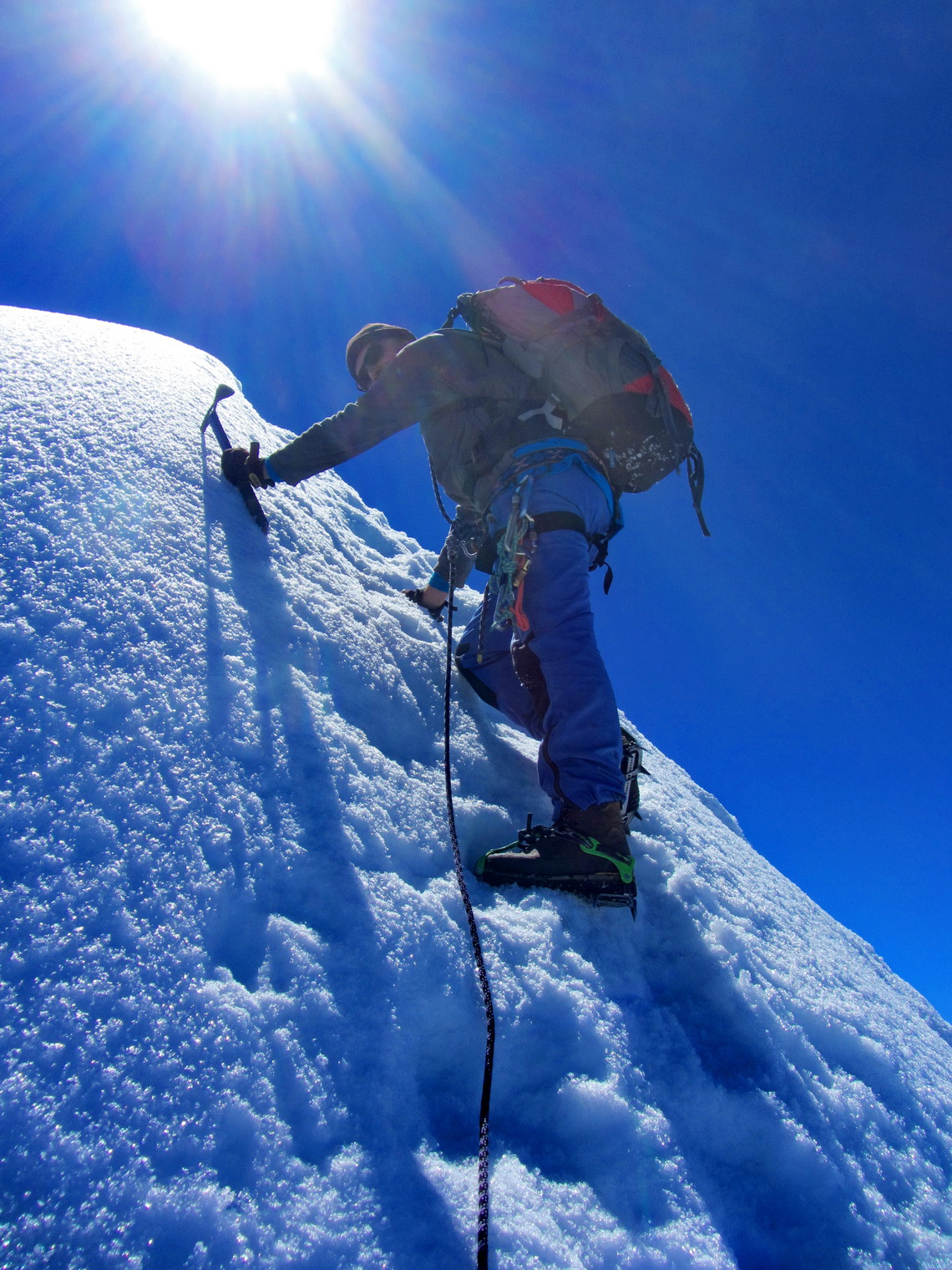 Between the Ecuadorian border and the Parque Nacional Los Nevados with Nevado Tolima are the Farallones de Cali, a wonderful mountain region close to the huge metropolis of Cali. They are part of the western Cordillera Occidental of Colombia with peaks up to approximately 4000 meters sea-level.
Wednesday, 15 January 2014 23:30
Pico Fuya Fuya is with 4286 meters sea-level the highest peak around Laguna Mojanda in northern Ecuador close to the famous village Otavalo. It is a popular 3 to 4 hours hike in a marvelous environment. Few kilometers North is the beautific Laguna Cuicocha with two islands. It is an outstanding dark lagoon in a collapsed volcanic crater. The 5 to 6 hours trail around the lake provides excellent views.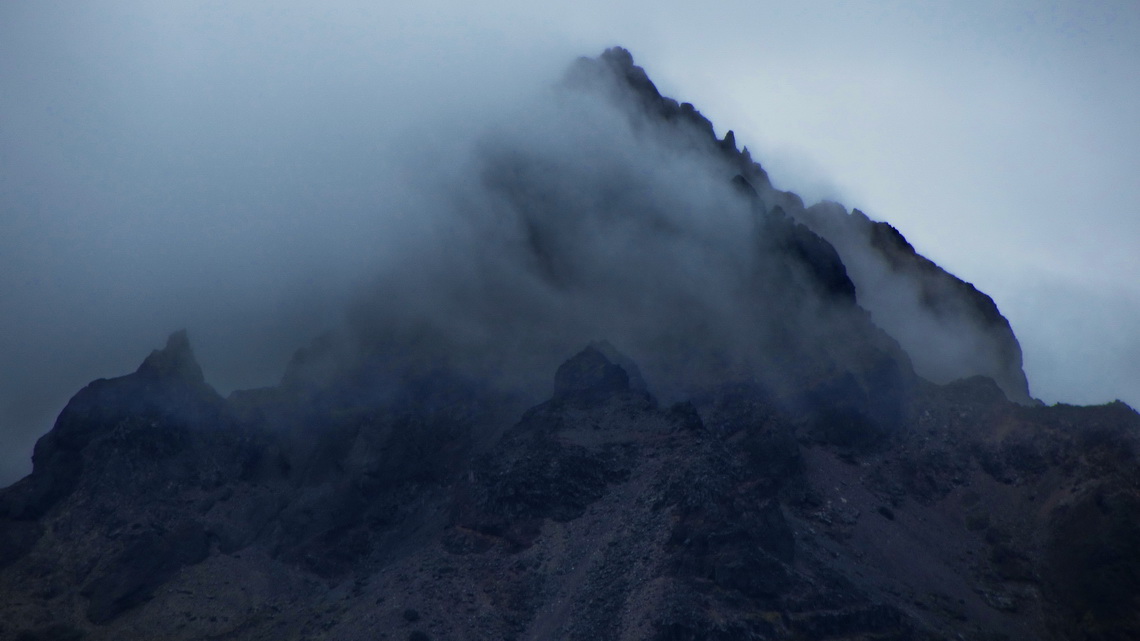 Volcan Rumiñahui with its three peaks (up to 4712 meters sea-level) is located opposite of Cotopaxi, the second highest summit of Ecuador and with 5897 meters high one of the tallest volcanoes on earth. Both are in the wonderful national park Parque Nacional Cotopaxi, which can be accessed free of charge now and provides good campsites without any costs.
Friday, 01 November 2013 14:34
Southern Peru has Machu Picchu, Cusco and many other historical sites of the Incas but on the Pacific coast north of Lima are innumerable testimonies of ancient Peru, many still not detected or buried in the sand of the extreme dry Atacama desert which is a perfect conservation medium. The UNESCO world heritage site Caral is supposed to be one of oldest city on earth, founded 4500 to 5000 years ago. Other top highlights are the ruins of the pre Inca cultures Chavin, Moche, Sican and Chimu like Chan Chan the mightiest town of our world built with adobe, which we had visited in the year 1980.

Today there are huge cities like Trujillo or Chiclayo in the desert, where the sweet water from the glaciers of the Andes flows into the Pacific Ocean. Close are beautiful beaches, which are popular holiday destinations in the austral summer. The coast turns 90 degree on the most western point of the continent and the the impact of the cold Humboldt ocean current weakens. The landscape becomes more green and tropical the closer you come to Ecuador. The water temperature is pleasant and on the border are the only mangrove forests of Peru located. This region is very fruitful with many rice, bananas and sugarcane fields.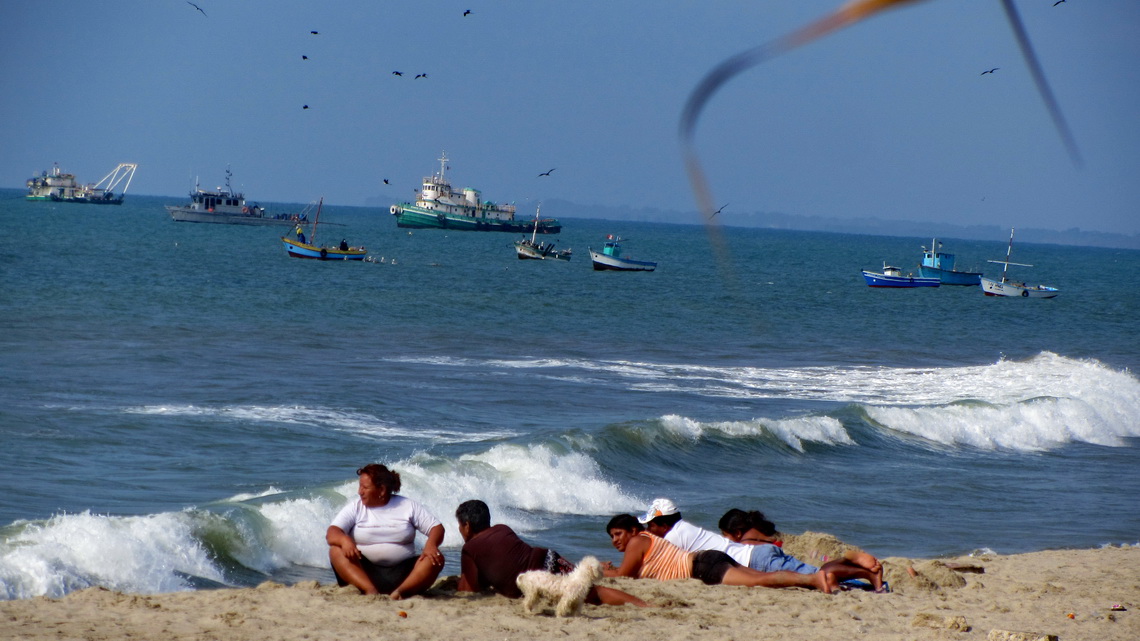 Approximately hundred kilometers Northwest of Lima is the incredible lush national park Reservas Nacional Lomas de Lachay, a true oasis in the dryest desert of our planet. The mist of the ocean is sticking so long on its crests that a rich fauna including raptors and flora with trees are able to exist. Lachay has a remote campground and superb hiking trails over and around its ridges. We were lucky because we spent a sunny day in Lachay, which is very rare.
Friday, 25 October 2013 12:42
The spectacular Cordillera Huayhuash lies few kilometers North of the famous Cordillera Blanca and its main city Huaraz. It is a relative small range with stunning pinnacles sugared with enormous mass of ice and snow. Nevado Yerupaja is with 6617 meters sea-level its tallest peak and the second highest mountain of both: Peru and the tropics. Like all other major peaks of the Cordillera Huayhuash access to its summit is extremely difficult and dangerous. Even today some peaks are without any successful ascents for years.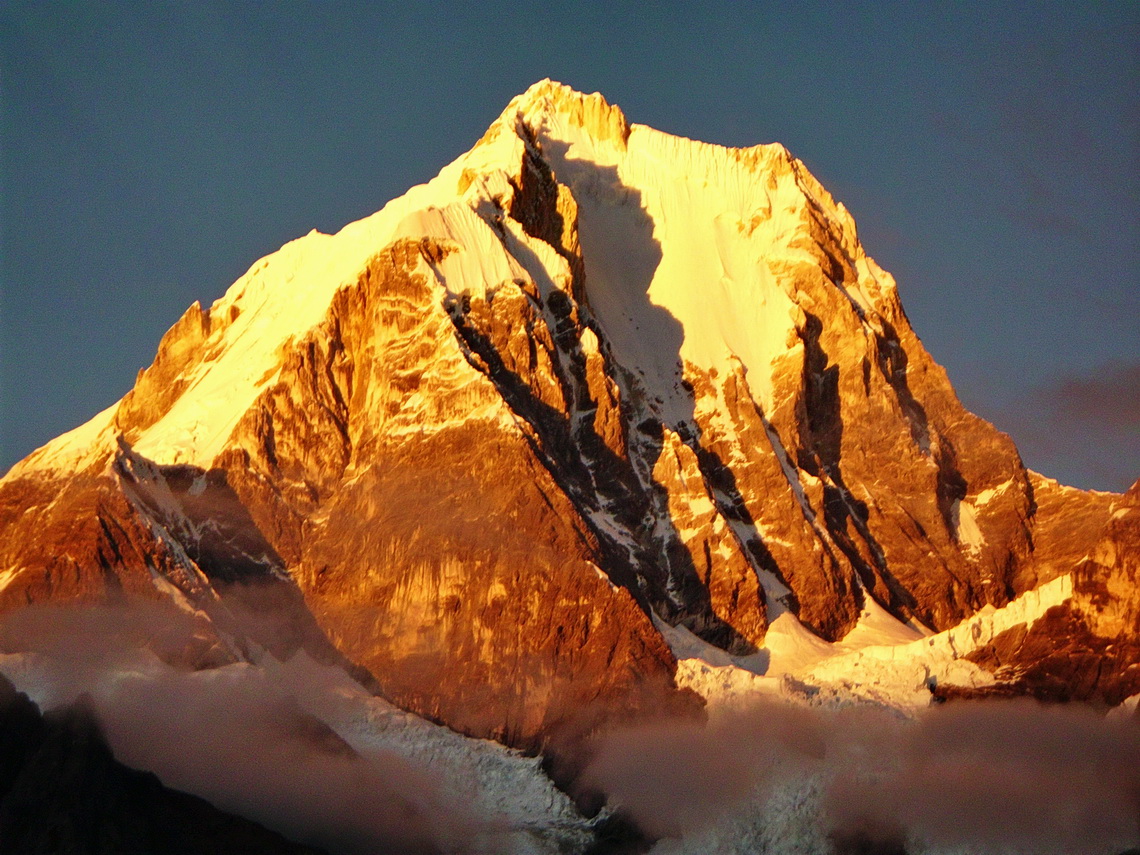 Thanks to the book and movie Touching the Void Cordillera Huayhuash became very popular in the last years: It shows the unbelievable story of Joe Simpson and Simon Yates when they climbed up the south-west face of 6344 meters high Siula Grande in the year 1985. On the way down Joe Simpson broke his leg. His companion roped him down the steep, dangerous and difficult north-west ridge. Suddenly Joe Simpson hung under an overhang and he couldn't move. There was no more rope. Simon was standing in deep powder on the very steep ridge. The weight of Joe Simpson moved him slowly but constantly to the abyss. His only choice to survive was to cut the rope. Joe fell into an huge crevasse. Simon searched him desperately but couldn't find him. He returned to the camp and was sure that Joe didn't survive the crash but Joe found a way out of the crevasse through the glacier with his broken leg. After three days he came back totally exhausted to the camp in the night just before his companion wanted to leave.
Cordillera Huayhuash can be circled in a 10 days hike with many high cols (two more than 5000 meters sea-level), pristine lagoons and beautiful campsites. Only one little village is on its way - a lot of food and other stuff must be carried. Thus we searched for mules in Chiquian, the last bigger settlement on the western side of Cordillera Huayhuash and reachable via a decent paved road.
Monday, 07 October 2013 21:43
Ayacucho is supposed to be the second most attractive and fascinating town in the Peruvian Andes (after Cusco). Ayacucho, also called Huamanga by its 180,000 inhabitants, has a huge colonial inheritance with many beautiful churches and buildings. Andean life is very traditional and authentic because the tourism industry has neglected it more or less so far. The region of Ayacucho was the center of the Wari culture (700 - 1100 AD), which dominated the southern part of Peru between the city Chiclayo and lake Titicaca.
The name Ayacucho means corner of the death. It is located in a poor, rural and remote region. In the early 1980th the Maoist guerrilla organization Sendero Luminoso (Shining Path) was founded here and a brutal civil war with Peru's military government broke out. More than 70,000 people were killed until 1992, mainly innocents in the villages of this region. The shadows of this terrible time are still visible and perceptible, for instance most of the elderly people are very shy or there are doors secured with eight heavy locks.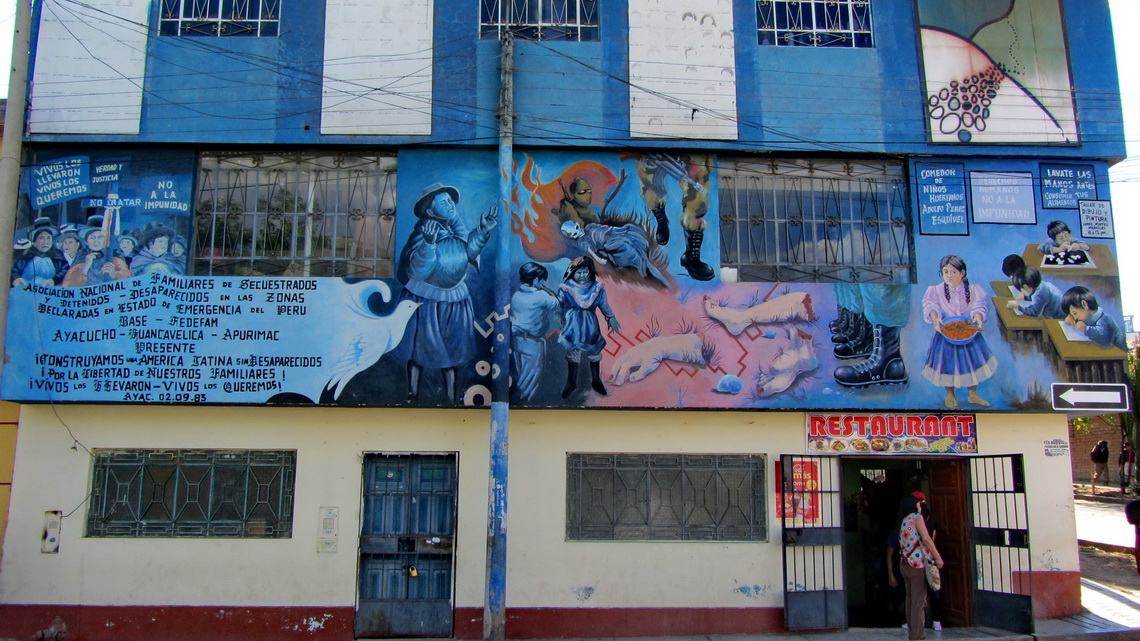 We came to Ayacucho from Cusco on Saturday late afternoon, August 10th 2013. This street had been partially horrible because it was under construction. Two times we were nearly in detonations with huge falling rocks. Sometimes we had to pass awful deviations on narrow and steep rugged or muddy dirt roads. Like in most cities of South America there were high bumps every few meters on the street to prevent drivers from speeding. On a very high one our car gave a loud strange bang and the left top side moved down a little bit weirdly.
Wednesday, 11 September 2013 23:05
The grandiose river Amazon is with its uncountable tributaries with a length of more than 6000 kilometers the biggest river system and tropical rain forest on earth. The complete basin of Amazonia covers more than a third of South America. Besides exploitation, deforestation and environmental pollution wild life is abundant and biodiversity unique. Thus it is called the green lung of our planet. Amazonia is a remote, lush, green, hot, humid and wet area covered with rain jungle but with just few streets and settlements. Transportation on its rivers and by air is very often the only choice, for instance to Iquitos which is with more than 400,000 inhabitants the largest city in the Peruvian Amazonia. Indigenous life still exists with many legends, myths and priceless knowledge about the secrets of the rain forest.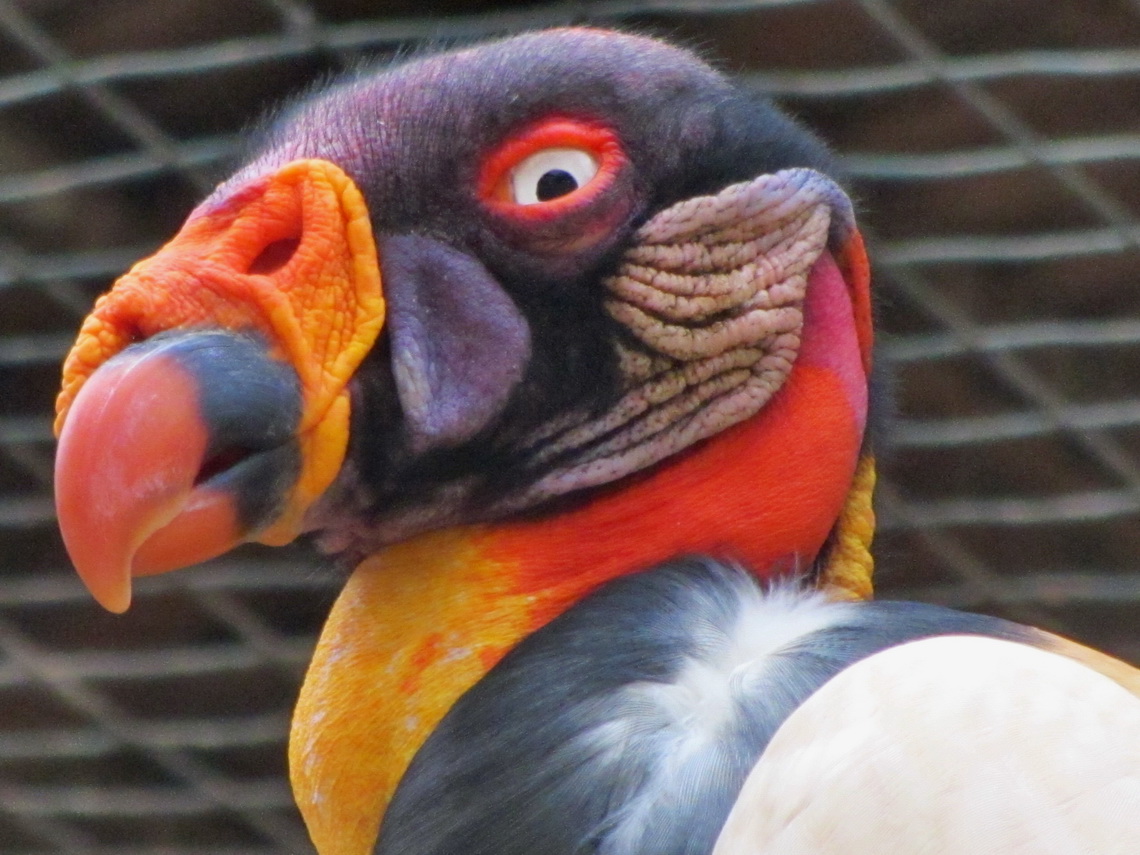 Its main sources Rio Marañon and Rio Ucayali rise in the Peruvian Andes on its eastern slopes. Peru has a proportion of 12 percent of Amazonia. It covers more than 60 percent of Peru's size but less 10 percent of its people are living there. The Peruvian people call their Amazonia La Selva - virgin forest. After our car had gotten broken in Ayacucho we realized that we had to wait more than three weeks for spare parts from Germany. Thus we took light backpacks and traveled by public transportation into the Peruvian heart of Amazonica, which was an unforgettable stunning itinerary for us.
Monday, 26 August 2013 19:12
Machu Picchu is probably the most famous tourist destination in South America. The mystic Inca site is located isolated on the eastern slope of the Andes in a marvelous and nearly tropical environment. Its buildings are in very good conditions. Thus life of the Incas can be imagined well besides thousands of visitors every day. In addition it shows the fabulous engineering and construction capabilities of the Incas.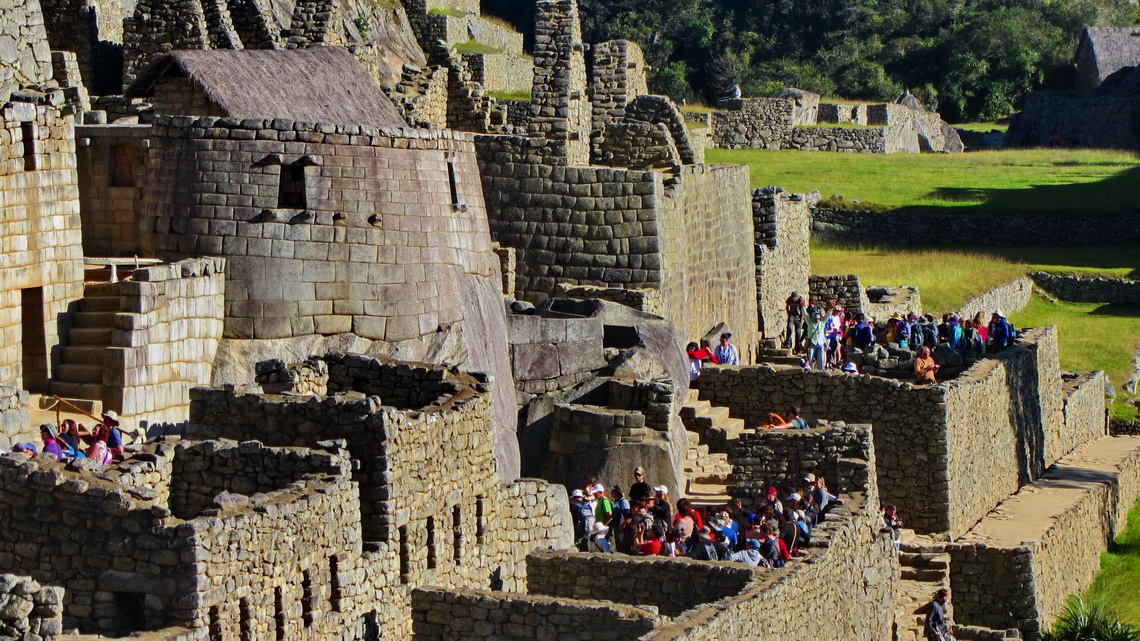 But Machu Picchu is not the only historical site of the Incas in southern Peru. Cusco was the navel and center of the Inca world. Today the city with more than 300,000 people is the major hub for tourists in Peru but also here you can feel former Inca life. Close to the town is the Inca fortress Saqsaywaman, on the way to Machu Picchu in the sacred valley are Ollantaytambo and Pisaq.
After crossing the Bolivian border we traveled along the western shore of lake Titicaca. The main city Puno is famous for its festivals and the floating islands on the lake Titicaca, established and inhabited by the indigenous Uro people. Nearby are Chullpas, large tomb towers put up by the pre Inca culture Colla for their important people. Later the Incas used and enhanced their Chullpas.

Saturday, 10 August 2013 22:09
Ancohuma is with 6427 meters sea-level the tallest peak around the largest lake of Bolivia and Peru Lago Titicaca which is with 3810 meters sea-level the highest navigable lake on earth. It is a ice and snow castle and the second highest summit of the awesome mountain range Cordillera Real of the Bolivian Andes. Our dream was to achieve its top but we had bad conditions in the early morning like heavy snowfall, unusual high temperatures and groundless deep snow. Consequently we decided to turndown at 6256 sea-level below the last steep slopes. Especially we didn't want to accept the serious risk of avalanches. Nevertheless this trip was an outstanding nice experience for us.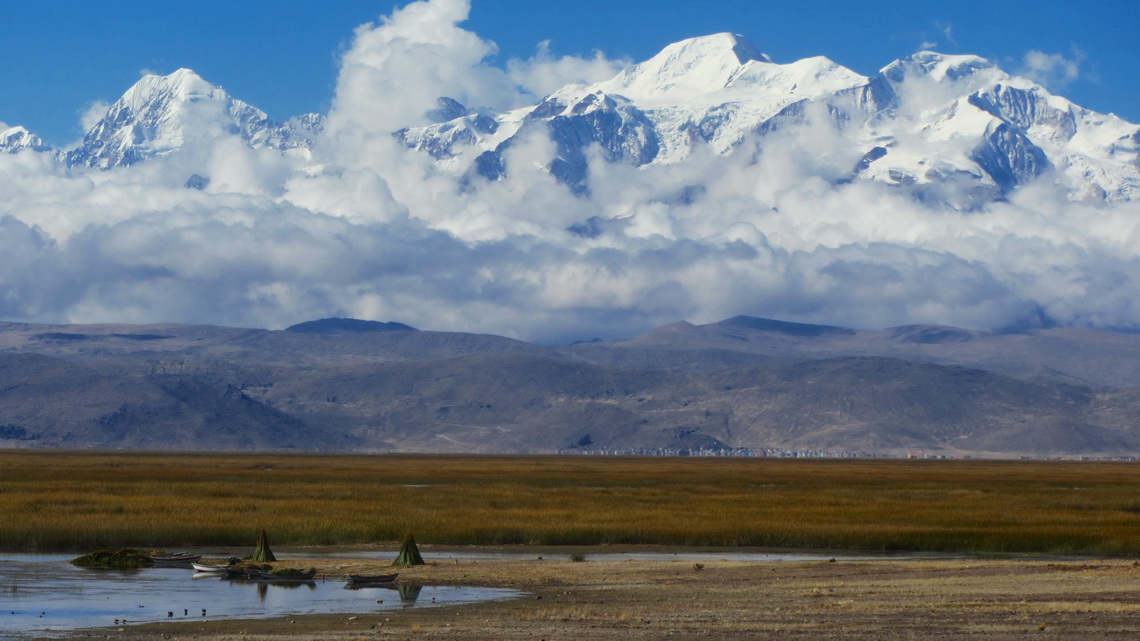 The tour to Ancohuma starts in Sorata, a pleasant and warm village on the eastern slopes of the Cordillera Real at 2700 meters sea-level. After struggling with its narrow and steep streets we found the heavenly campsite Altai Oasis with wonderful people (GPS coordinates: S15 46.179 W68 39.306). Johny and Simon thank you so much for your extraordinary support and creating this marvelous place.
Tuesday, 30 July 2013 17:01
The marvelous Condoriri range of the Cordillera Real is close to La Paz nearby the village Estancia Tuni. It is named after its most striking mountain which looks like a Condor seeing from West. It is "just" about 5600 meters high but very difficult to access due to serious technical ice and rock climbing. West of the main peak is the much easier Cerro Austria (5328 meters sea-level) which provides stunning views to nearly the whole range of the Cordillera Real.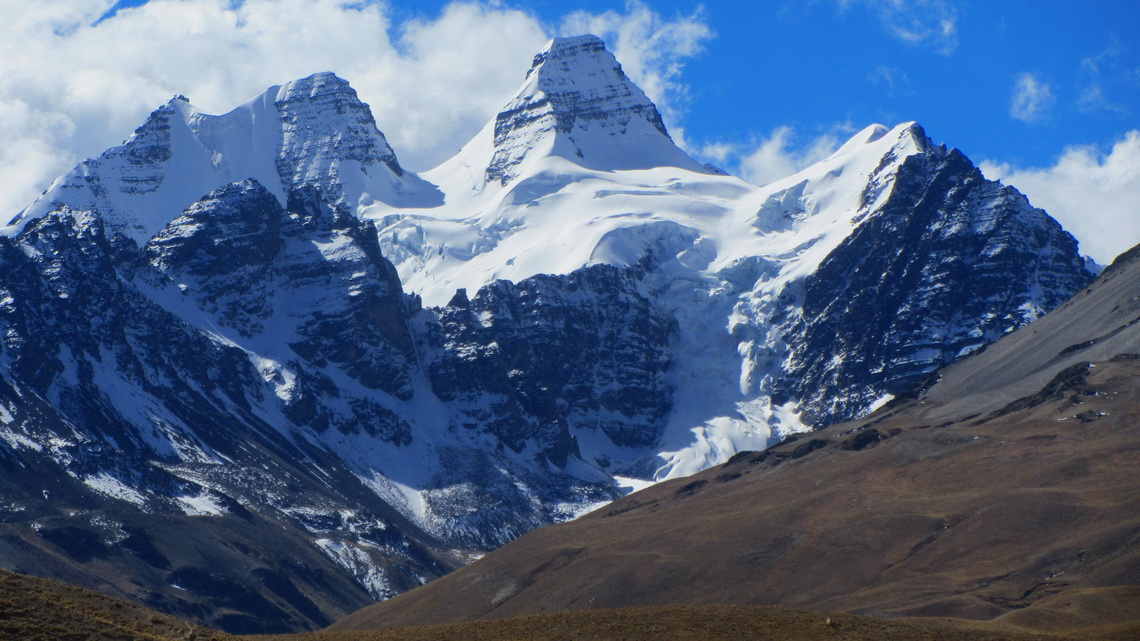 There are other nice trekking mountains in this area like Cerro Mulamania (4949 meters high) and Cerro Thipala (5045 meters sea-level). But before we came in this region we had crossed Bolivia from Tupiza to La Paz. Outstanding were the rocky mountains Cerros Kari Kari close to Potosi.
Sunday, 07 July 2013 01:59
The more than 5200 km long street Ruta 40 strechtes from the very South of Patagonia to the Northwest corner of Argentina along the Andes. It is one of the most famous, legendary and scenic roads on earth. Few years ago travelers had to deal with difficult dirt and gravel parts including severe river crossing. Nowadays most of the street is tarred or pavement is in construction or planned.
But the most northern part is still as rough as in former times. In addition it passes its highest point, the dreaded Abra del Acay. With 4895 meters sea-level it is higher than the summit of Montblanc, the tallest peak of the Alps. South of this col are beautiful villages like Cachi, Payogasta and La Poma with some touristic infrastructure. North is the mining town San Antonio de los Cobres with its engineering masterpiece La Polvorilla, an impressive railway viaduct with about 50 meters high. The largest salt lake of Argentina Salinas Grandes follows. Finally the Ruta 40 merges with Ruta 9 to the border to Bolivia via the town Quiaca.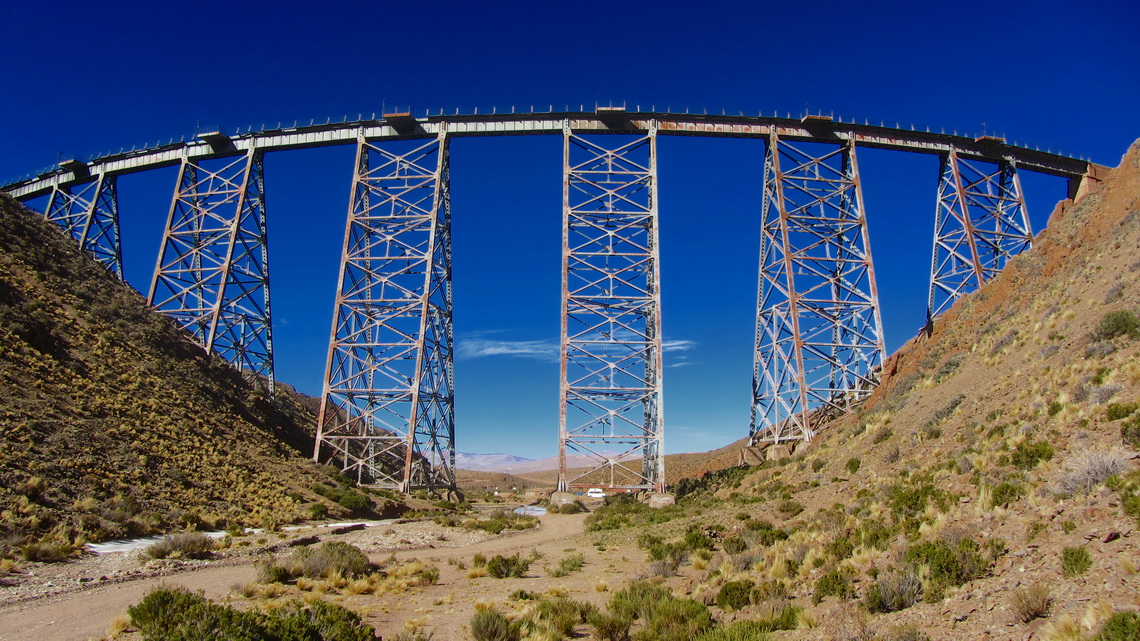 Wednesday, 12 June 2013 01:38
The little town Cafayate and its environment is a natural treasury on foot of the Andes in the northwest corner of Argentina, more than 1500km away from Buenos Aires. After Mendoza it is the second most important wine region in Argentina. 200km North of Cafayate is the pleasant holiday destination Tafi del Valle in the first valley of the mountains.
The Yungas are the rainforests on the eastern shore of the Andes at lower altitudes from 500 meters to 2000 meters sea-level. The are situated nearly the entire Andes ranges from Venezuela to the province Salta in Argentina. Clouds from the Atlantic Ocean are sticking on the first mountain ranges. In Argentina these clouds are sometimes renewed in the Brazilian highlands, which are covered with thick jungle. Thanks to tropical temperatures and high precipitation wildlife is abundant in the Yungas zones. For instance in Argentina's Yungas are: Tapirs, Peccaries, Pumas, Monkeys and a lot of different kind of birds.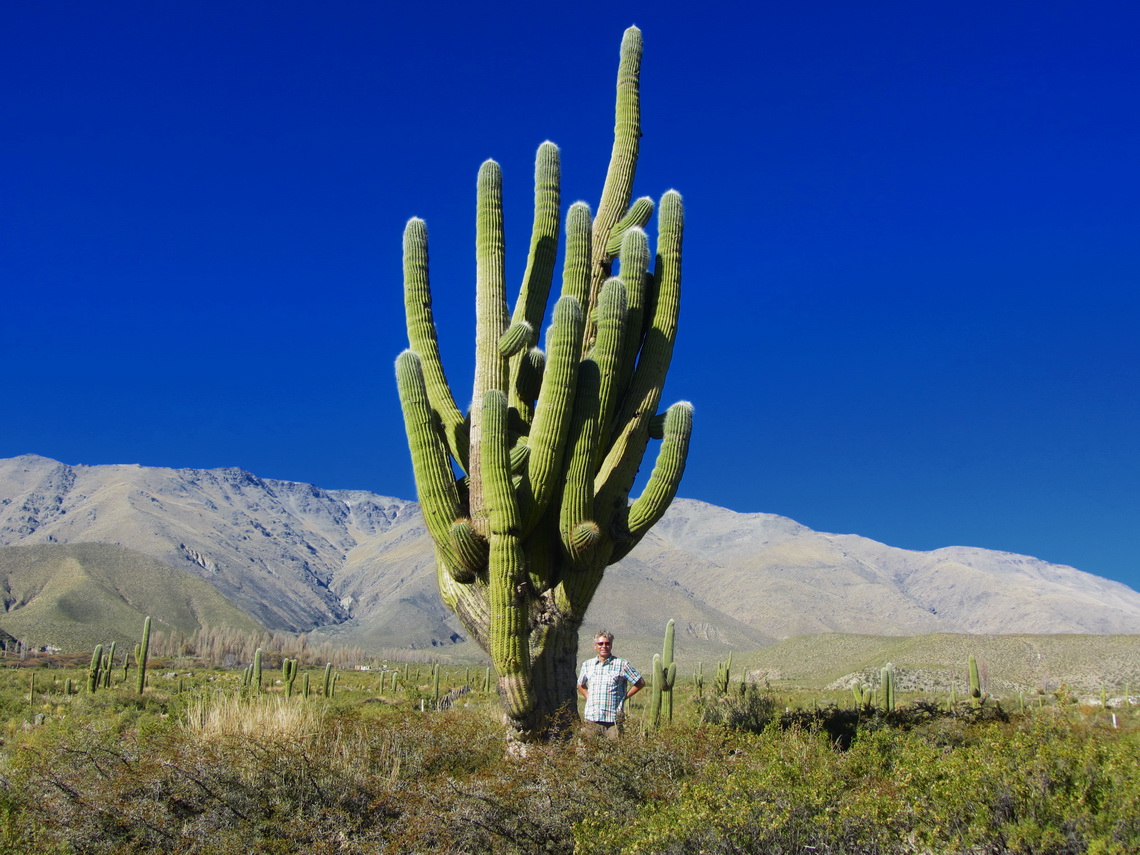 End of February 2013 we had parked our VW California in the premises of our friends Cristian and Sebastian in the northern suburban Tigre of Buenos Aires to fly to Germany. They have several medium-sized motor-homes which they rent to tourists, see their webpage www.andeanroads.com. In addition they offer a small but cozy campsite in the region of Buenos Aires and a parking lot for motor-homes (GPS coordinates: S34 27.058 W58 40.916). Cristian loves Volkswagen Bullies, especially campers. When we came back to Argentina on May 22nd 2013, he had a nice welcome surprise for us.

Monday, 18 March 2013 14:30
600 km North of Buenos Aires the terrific wetland reserve Esteros del Ibera offers abundant wildlife like crocodiles, capybaras, monkeys, deers and a lot of different kind of birds, reptiles and insects. It is a pristine flat lowland with many lakes, swamps and morasses. Thanks to its remoteness only few people live in this fantastic region and tourism is a little bit underdeveloped. Colonia Carlos Pellegrini is the only larger settlement with few hundred inhabitants but all needed facilities like little hostels, some basic food shops and one campsite.
But access to this paradise can be difficult because a 80km dirt road leads from the South (Mercedes) to Carlos Pellegrini with some ugly, muddy and watery parts after rainfalls, which are quite often. The more rough northern course from San Tome is twice the way and includes some long sandy stages.
Half the way to Buenos Aires is the superb Parque Nacional El Palmar on the western shore of Rio Uruguay with the last bigger forests of the origin Yatay Palm Trees in Argentina, nice beaches and also stunning wild life.
We came back to Argentina on February 15th 2013 and we decided to drive directly the northern road to Carlos Pellegrini, which was a little bit sandy but dry - no big deal with our car.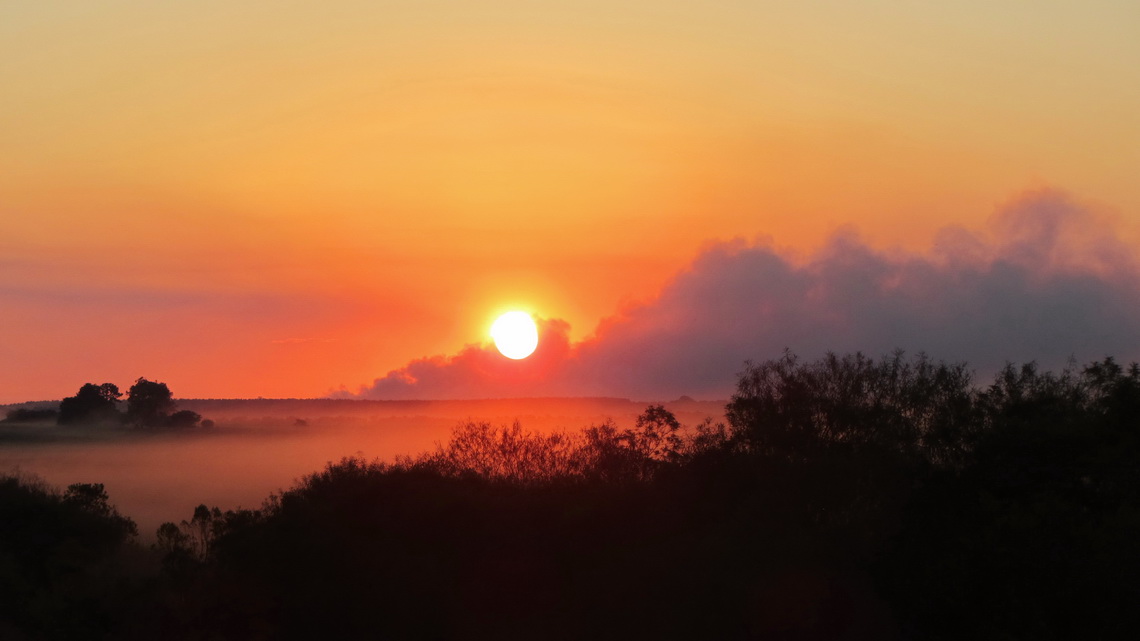 Page 4 of 9