We came back again to the Colorado Plateau from the south via northern Arizona where some marvelous parks and areas are located. It is mainly the land of the indigenous Navajo Nation which is with more than 300,000 people the second biggest native tribe in USA. In this region we saw many stunning cliff dwellings of the ancient people built approximately 1,000 years ago. It is still a secret why most of them were left around 1300.
Thanks to Marlboro, many (western) movies and film stars like John Wayne Monument Valley is one of the most famous parts of North America. It is managed by the Navajo people and shows in addition to the overwhelming landscape actual and historical Navajo life in an impressive little museum.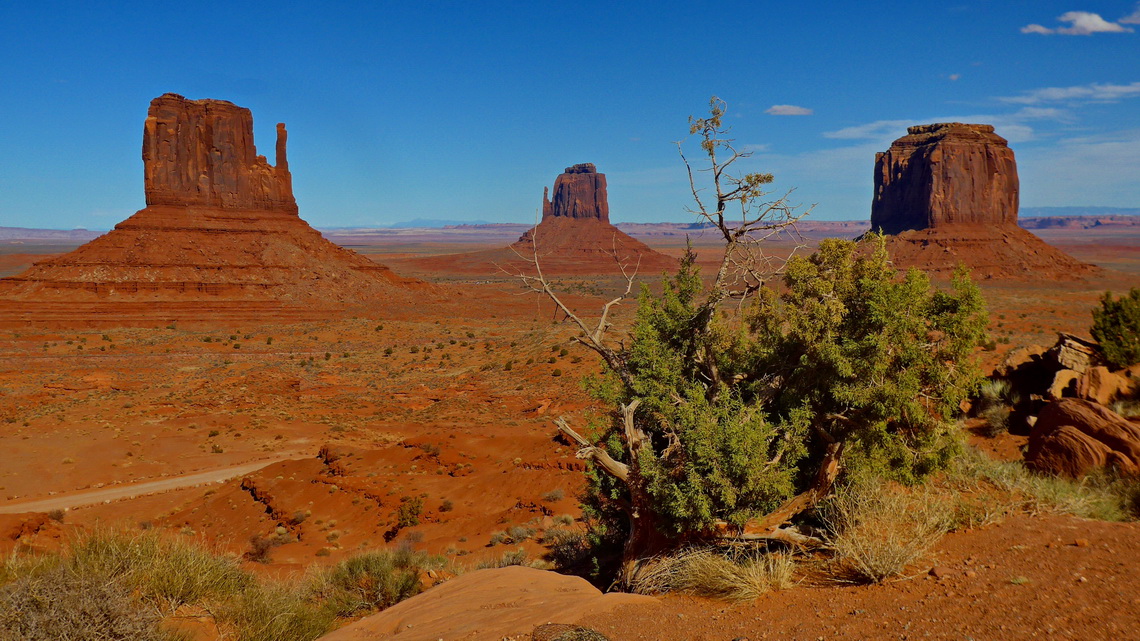 Remarkable are 400 Navajo Code Talkers which played a famous role during World War II by relaying radio messages using their own language, which the Japanese were unable to understand.

Our first stop was the beautiful Petrified Forest National Park with colorful specimens from small shards to massive trunks of a prehistoric forest in the arid Painted Desert.