Welcome to Marion and Alfred
Sunday, 27 March 2011 17:23
Cerro San Francisco is with 6018 meter high probably the easiest 6000er of our world, both access and ascent. It is situated on the border between Argentina and Chile and closed to the Paso San Francisco, which is with 4753 meters one of the highest pass in the Andes. This pass has the highest density of 6000er on earth outside of the Himalayas. Five of the ten tallest peaks of the Andes are closed to it, including Ojos de Salado which is the second after Aconcagua.

We started our trip to the Paso San Francisco in Fiambala, which is the last bigger settlement on the Argentine side, more than 3000 vertical meters below. Fiambala is a pleasant village with all facilities like Internet and famous thermal springs. It is also one of the major points of the rally Paris Dakar, which had passed Fiambala few weeks before we were there.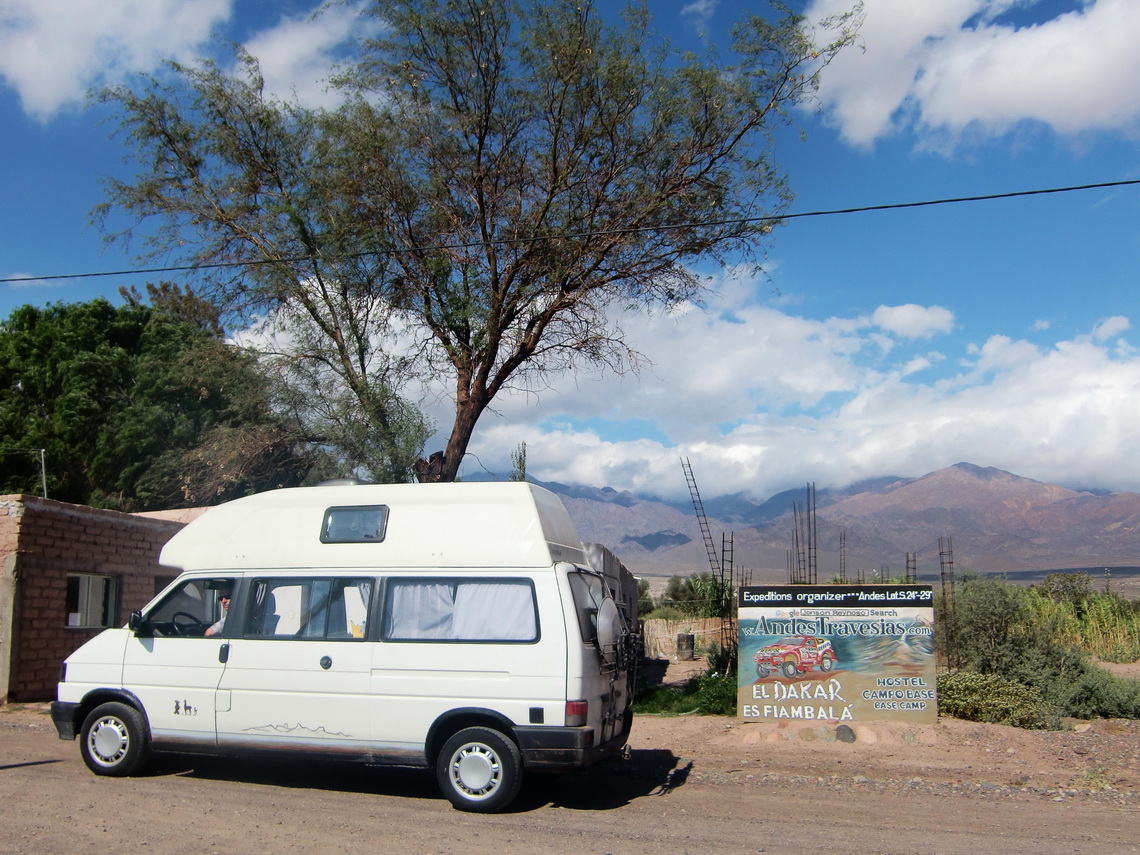 Sunday, 06 March 2011 18:10
Between San Juan and La Rioja are the National Parks Talampaya and Ischigualasto / Valle de la Luna in the deserts few km East of the Andes. Both are UNESCO world heritages sites and famous for the dinosaurs, which were found there.

After our ascent to Mercedario we stayed two days at the very nice camping place Palmar del Lago on the artificial lake Dique Ullum, 30km west of San Juan. In this very dry area we found two Geocaches. Both were in miserably conditions and need consequently some rescue. On the first one (Falla La Laja), we were the first who found it after 10 months. The latter one (Ullum) had been found in September 2009 the last time!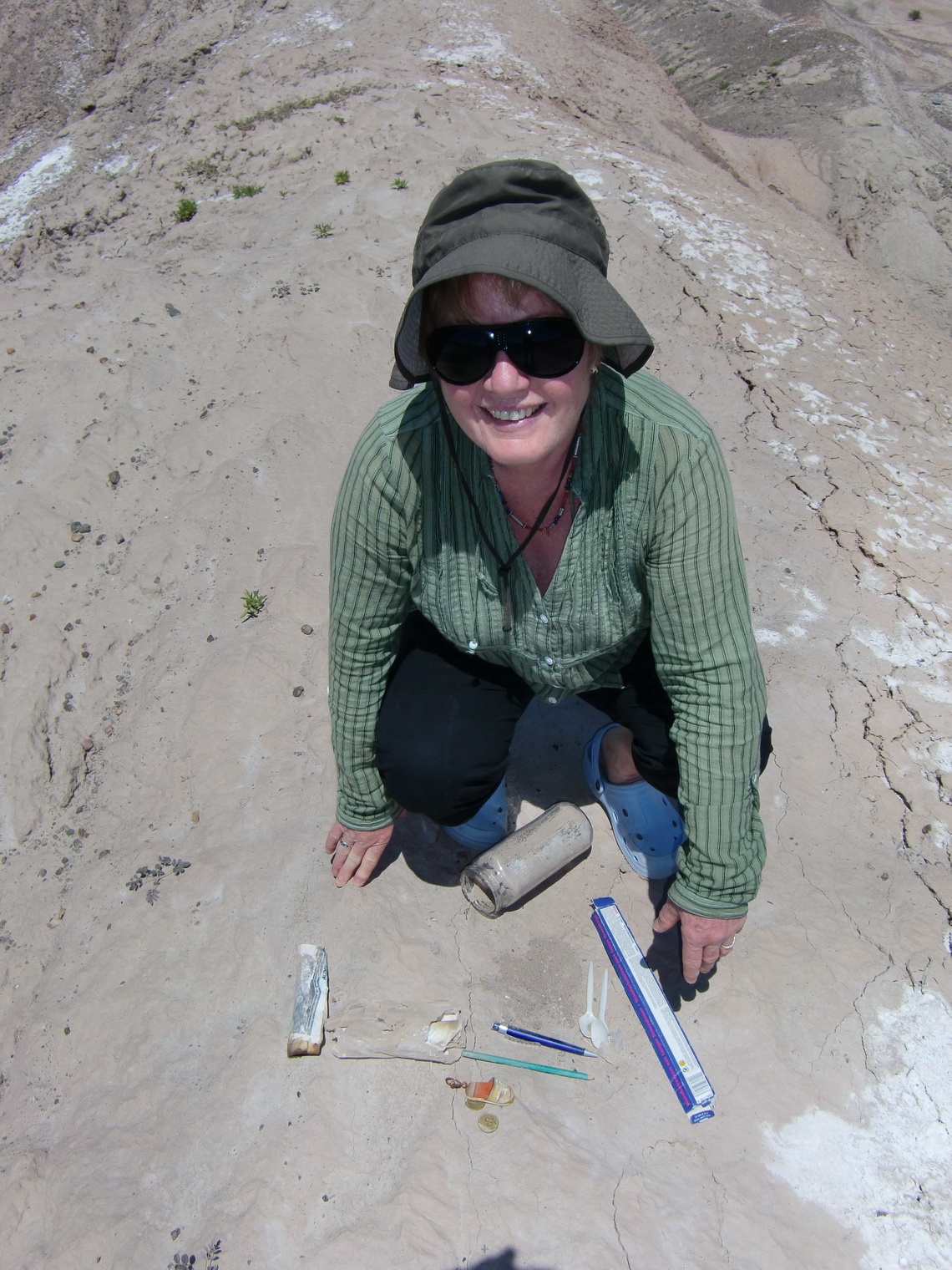 Saturday, 26 February 2011 14:55
Mercedario is with 6770 meters one of the highest summits in the Andes. It lies approximately 80km North of Aconcagua and is very good choice to climb up. In comparison to Aconcagua it is without red tape (no climbing fee!), very remote and a pristine landscape. The ascent is quite long: You start at the Refugio Laguna Blanca with a sea level of 3161 meters, so it is more than 3600 meters difference to the summit. The base town is Barreal, approximately 120km West of San Juan or 200km Northwest of Mendoza.
The only paved street to
Barreal from San Juan is quite long (more than 250km), because you have circle the first ranges of the Andes in the North.
Wednesday, 26 January 2011 21:23
The mountain range Cordon del Plata lies about 100 km west of Mendoza, the biggest town in West Argentina. Mendoza has approximately 1 Million inhabitants, so it is a quite large city. Cordon del Plata is one of the most popular mountain destination for the people of Mendoza. It is also a perfect acclimatization area, because a lot of mountains can be climbed, starting from 3000 meters up to 5930 meters. We started our trip in Mendoza, because there are all facilities like Internet, showers and shopping malls.
We had been in Mendoza six years ago, and we were impressed about its progress. 2005, few years after the Argentine economical crisis, the streets and a lot of buildings were in a shabby status. Many people were demotivated and frustrated. But now we had the feeling that Mendoza is a pleasant city with modern shopping malls, beautiful places, nice buildings and friendly people.
Thursday, 20 January 2011 00:23
The Parque Nacional de Sierra de las Quijadas is located approximately 200km North East of Mendoza. It is very dry region with small mountains up to 1200 meters, deep gorges, cacteens, a lot of dust and so on. The scene is very romantic, a little bit Wild West like. The entry to the park is free, also the Camping place, which is very basic, hot and sunny, but also very clean and remote.
There is just one tree which spends some shadow and a table which benches under its branches. Fortunately we could use this unique place, when we arrived very late in the evening of January 17th 2011. In the morning we walked to several view points (Miradores), which can be accessed easily and without a guide.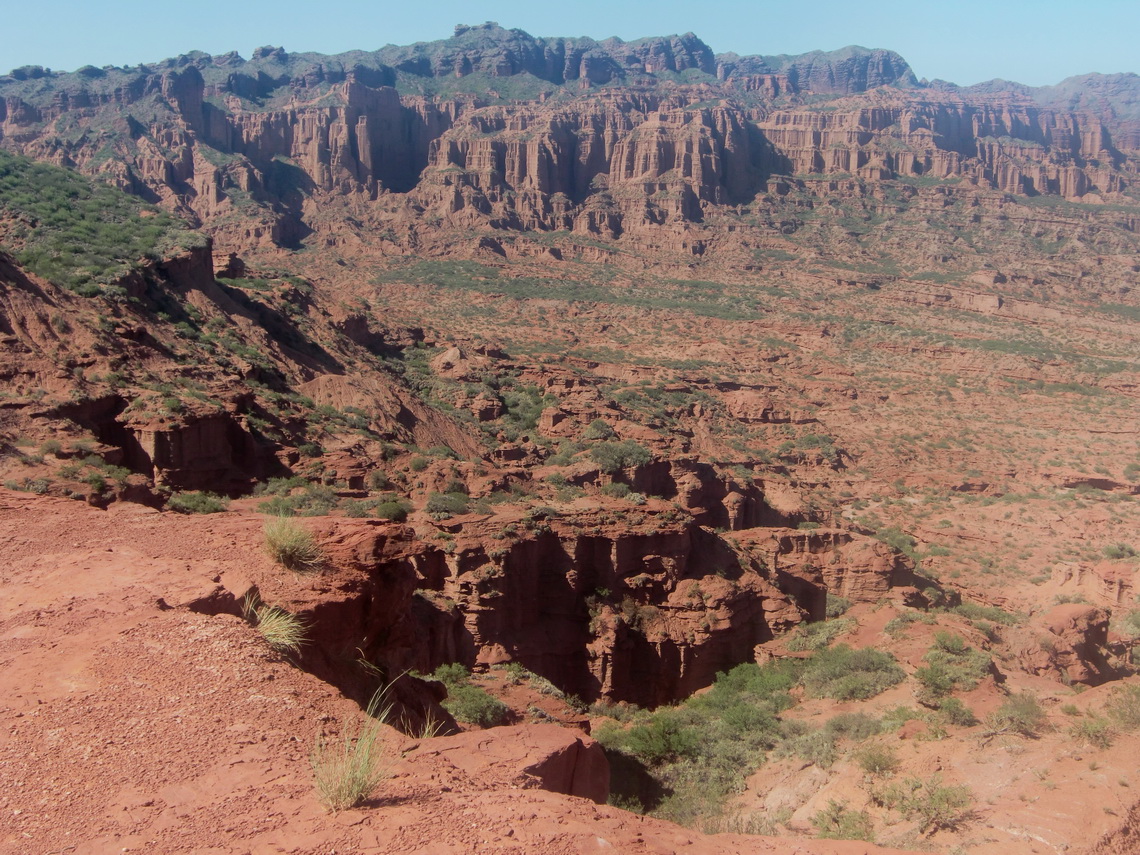 Sunday, 16 January 2011 18:52
Sierras de Cordoba is the biggest mountain range in Central Argentina. They are located west of the city Cordoba and more than 500km long, North to South direction. Their highest point is the Cerro Champaqui with 2884 meters. We started our trip in Cordoba, the second biggest city in Argentina. Cordoba is very well known in Austria as well as in Germany, because the German soccer team lost against Austria 2:3 at the 1978 world championship. Cordoba's size is similar to Munich; approximately 1.3 Million people are living there. It has a pleasant inner city and it is famous for the university, its buildings and churches, which are some of the nicest in Argentina.
Saturday, 01 January 2011 19:09
After more than 4 weeks on board of the cargo vessel we came to South America during sunrise of December 28th 2010. It was a very cloudy and misty day, but the temperature was already very warm despite the early morning. We were so excited to see Rio de Janeiro and being finally in South America!
Sunday, 26 December 2010 15:56
In the late morning of December 23rd we crossed the equator. Everybody was asked to come to the top deck in the late afternoon. Suddenly somebody from the crew shouted equator baptism. He had also a hose in his hand and abruptly lots of water came out of the hose. Warm and very salty!

Wednesday, 22 December 2010 13:57
Three days after our departure from Vigo, Spain the crew did some security preparations for Africa:
Closing of all doors in the living area of the ship

Installation of additional grids and heavy locks to the entrances of the decks

Advising us to close and lock all doors, when we are going outside to the top deck. We could use only one of the five outside doors.

Sensitizing us with stories like: Once they had an exercise alarm after they had left an African port. The captain shouted over the loudspeakers 'Fire - Abandon ship'. Suddenly an African stowaway jumped straight forward into the ocean!
We arrived in Dakar, the capital of Senegal, in the morning of the next day, December 16th 2010. The entrance to Dakar is quite nice, we passed several islands. Very touching for us was the slave island, where the hapless and hopeless colored people had been stored before their long and sad journey to England or America.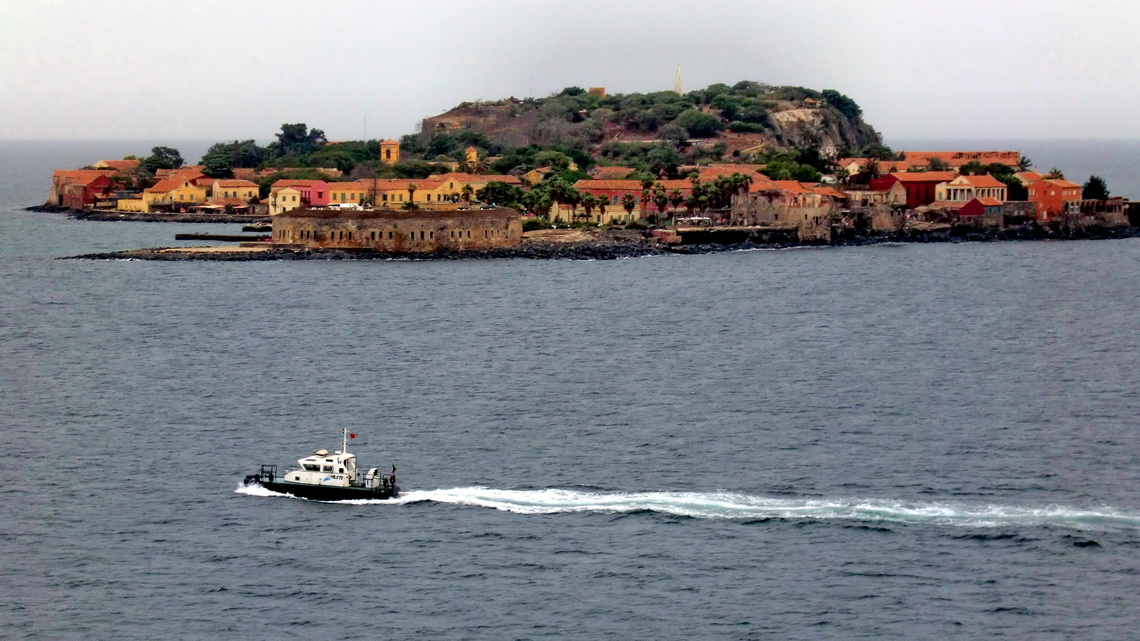 Saturday, 11 December 2010 17:02
Finally November 29th, 2010 at 9:00PM we left Hamburg with the vessel Repubblica Argentina. Our original schedule was November 9th, but due to stormy weather and change of the vessel we had 20 days delay. This is not unusual for sea freighter cruises, so you have to be flexible!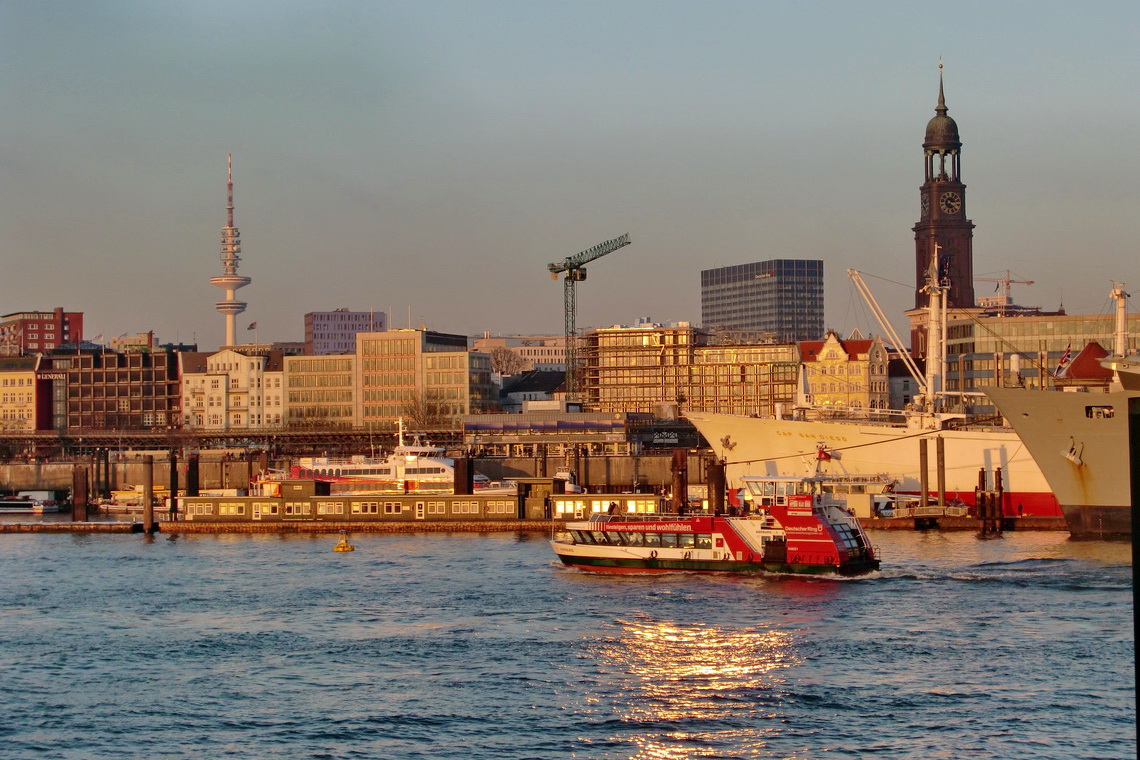 Saturday, 11 December 2010 14:21
The Repubblica Argentina belongs to the Italian Grimaldi Group. Grimaldi is one of the biggest sea freighter companies in the world, mainly between Europe, South America, Asia and Africa. Grimaldi is specialized on car transportation, but also on containers. They have some passenger cabins on most of their vessels, usually around six cabins. One big advantage of Grimaldi is that you can take a car with you. And a lot of equipment, for instance bicycles. Another one is the Italian flag, so the cook is from Italy! A good cook is very important, because you stay approximately 5 weeks on board till you reach Buenos Aires. If you want more information take a look to www.grimaldi-freightercruises.com.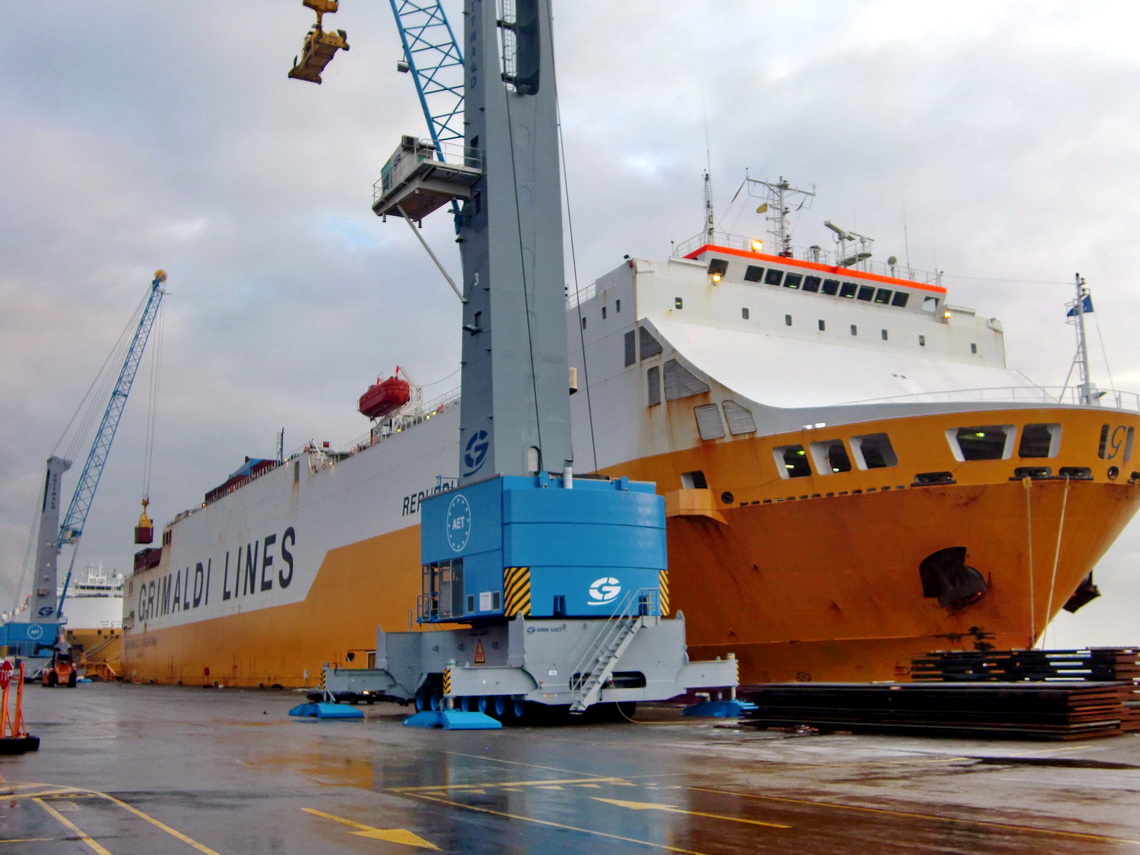 Friday, 10 December 2010 20:46
Adamello is one the most famous mountain group in the southern Italian Alps, closed to the lake Lago di Garda. The highest peak is the Monte Adamello, which is 3539 meters high. It overlooks a vast glacier plateau, the Pian di Neve. Adamello has a very sad history: Many soldiers died there during the First World War; mainly due to coldness, avalanches and crevasses.
But there were also heavy fights between the Austrian and Italian armies. You still find a lot of relicts of this war like shoes, barbwires, cooking stuff, stations, ...

We climbed Monte Adamello mid of October 2010, which is relatively late for such a big glacier tour. You should have all glacier equipment like crampons, ice-pick and ropes. There are huge crevasses on the Pian di Neve, more than 50 meters deep. So we started our trip which heavy backpacks at the Capanna Stella Alpina, south west of Monte Adamello. The Capanna Stella Alpina is accessible for smaller cars via the Valle del' Igna. It is a very narrow and steep street, starting from the small village Cevo. Our VW California fitted exactly, we were happy that it is not wider! Cevo can be reached easily from the town Lovere at the lake Lago Iseo, driving up the river Fiume Oglio to the town Malonno.

The Capanna Alpina is just 1400 meters high, so it is more than 2100 meters to the top of Monte Adamello. Fortunately there are many mountain huts and bivouacs on the way. But we had to carry additional gear like sleeping bag, cooker and all the food. Our backpacks were definitely heavier than 20 kilograms!

On the first day we walked to the bivouac Bivacco Salerno, located closed to the Salerno saddle 3100 meters high. It is a beautiful way along the artificial lakes Lago Salerno and Lago Dasazzo.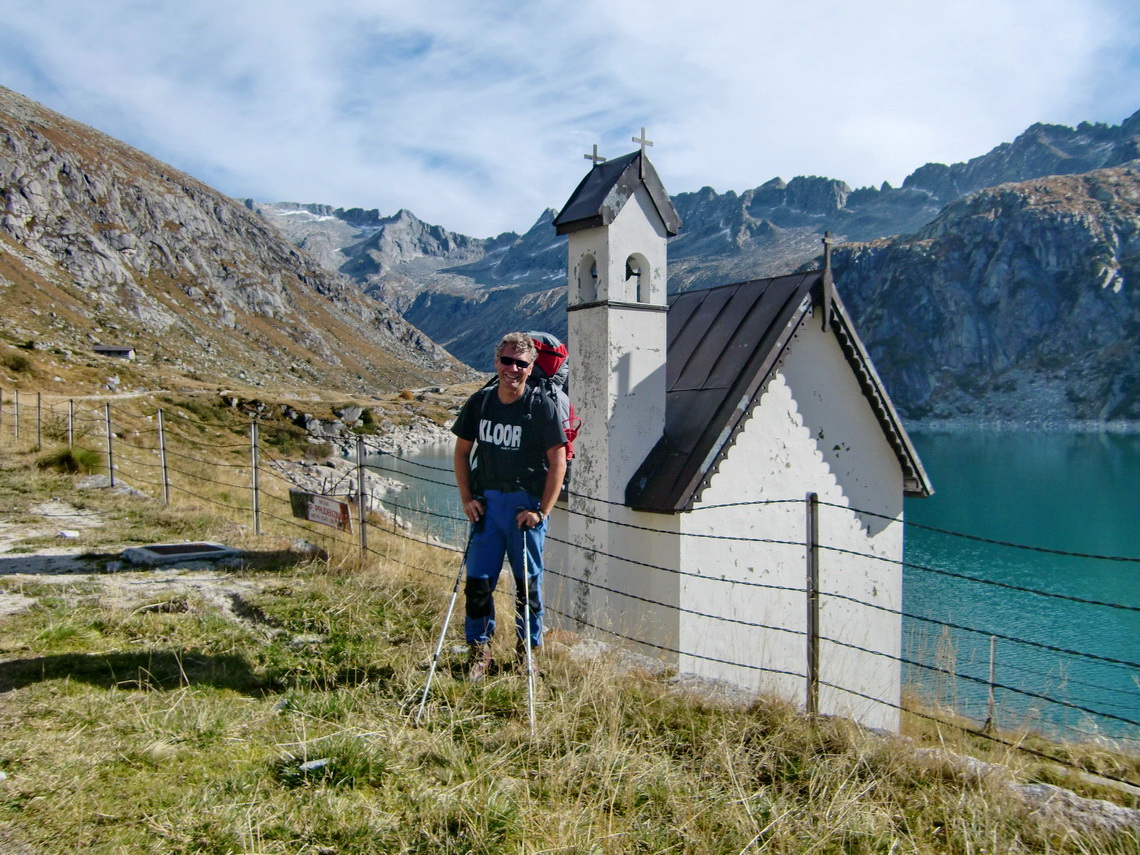 Tuesday, 07 December 2010 21:33
In September 2010 we spent some days in the Dolomites together with Marion's brother Tommy. Our first target was the Piz Cunturines in the Fanes Group. It is one of the giants in the Dolomites, more than 3000m high. And some climbing is required. Fortunately there is an iron rope (Via Ferrata), so no heavy mountain equipment is needed.
We started very early in the morning at the Capanna Alpina, closed to St. Kassian in the Gadertal. It was a wonderful day in an archaic environment. We walked approximately 4 hour through a very remote valley, passing the lake Cunturines, to the saddle between the peaks of Piz Cunturines and La Varella. There the ropes begin, also some iron ladders. Then it became very steep, more than 1700m above St. Kassian. The climbing was very motivating, but relatively short. The iron ropes and ladders were in excellent conditions.
Page 9 of 9